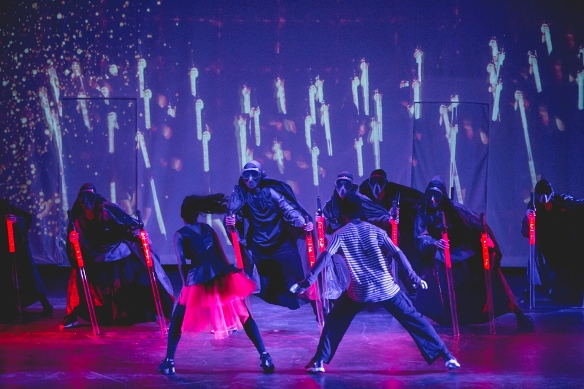 Sheketak – the live music and dance group founded by Zahi Patish and Danny Rachom, bring their electro-dance hip hop groove to Tchaikovsky's The Nutcracker. The Nutcracker will premiere on August 16 & 17 at the Suzanne Dellal Centre as part of Summerdance events.
Choreographers and musicians, Zahi Patish and Danny Rachom merge a variety of styles in their work: modern dance, street dance (breakdance, hip hop and body percussion), along with creating modern musical arrangements. The story retains most of the traditional narrative line with some present-day touches, but this will be a very different Nutcracker indeed, a multi-media show with video and animation accompanying a very electric Tchaikovsky.

Performances:
Friday, August 16th at 20:30; Saturday, August 17th at 11:30 and 20:30. Tickets may be ordered online via this link.