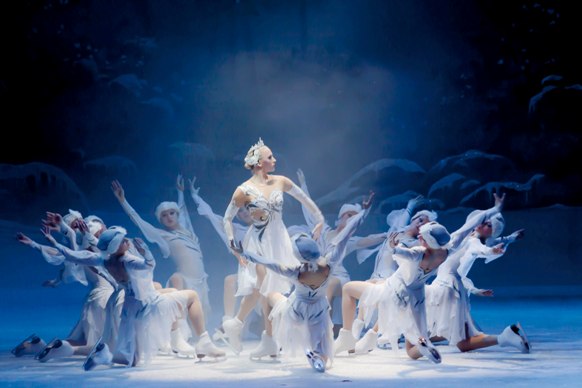 Something new is coming to the Israeli Opera: the Imperial Ice Stars will perform Swan Lake on Ice! Tchaikovsky's timeless music meets the glittering world of ice skating in Tony Mercer's choreography, with sparkling costumes designed by Albina Gabueva. Eight performances will take place at the Israeli Opera from September 17 – 21, 2013; with additional performances in Jerusalem and Haifa.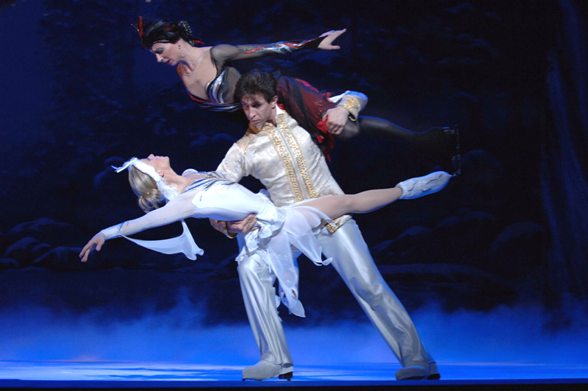 The stage of the Israeli Opera will be covered with a layer of ice, where the 26 ice skating stars will glide through the timeless Swan Lake. The tragic story of Odette, transformed into a swan by the evil wizard's curse, is one of the most popular ballets of all time, and has seen many interpretations onstage and on screen. Ice dancing is an Olympic sport beloved by many, and the Imperical Ice Stars are a troupe of Olympic, World, European and National Championship athletes. Swan Lake reflects an art form existing gracefully in the balance between athletics and art, performing daring feats on ice while telling a love story.

Swan Lake on Ice
Music: Piotr Illich Tchaikovsky; Artistic Director and Choreographer: Tony Mercer; Scenic Designer: Eamon D'Arcy; Costume Designer: Albina Gabueva; Lighting Designer: Bruno Hunt; Music Arrangements: Tim A. Duncan.
Performances:
Israeli Opera House, 19 Shaul Hamelech Blvd, Tel Aviv
September 17th at 20:00; September 18th at 13:00; September 19th at 16:00 and 20:00; September 20th at 13:00 and 21:00; September 21st at 16:00 and 20:00. To order tickets, call: 03-6927777, 03-6927700  .
Jerusalem Theatre, 20 Marcus St, Jerusalem
September 23rd at 20:00; September 24th at 16:00 and 20:00.
International Convention Center Haifa, 2 Kdoshei Yasi St, Haifa
September 26th at 20:00; September 27th at 21:00