"What really knocks me out is a book that, when you're all done reading it, you wish the author that wrote it was a terrific friend of yours and you could call him up on the phone whenever you felt like it."
Holden Caulfield in Catcher in the Rye by J. D. Salinger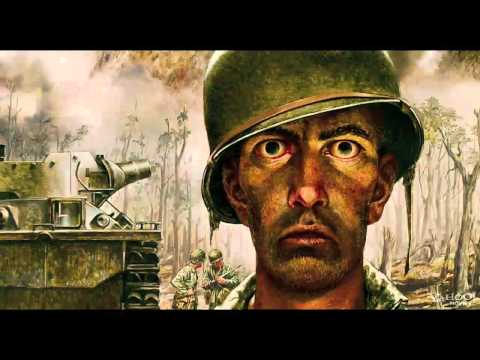 Any biography of J. D. Salinger (January 1, 1919 – January 27, 2010) is destined to be controversial, and Shane Salerno's documentary Salinger, currently showing at the Haifa International Film Festival, is no exception. Salinger gave the world the hyper-aware Holden Caulfield, who gets expelled, gets into fights, doesn't get the girl, is wary of hypocrisy and the myriad evils of society, narrating it all in a voice so distinct and direct many readers felt someone had looked into their heart and delivered the contents in book form.
The Catcher in the Rye was published in 1951 and took the world by storm, making Salinger famous overnight, the literary hero of teen rebellion. Many readers did indeed want to call Salinger up on the phone.
Yet Salinger, although intent on publishing his writing, was not inclined to lead a public life. Leaving New York in 1953 to lead a quiet, private life in Cornish, New Hampshire, he very rarely granted interviews, making his fans and the media all the more curious. Salinger published three more books: the short story collection Nine Stories (1953); Franny and Zooey (1961), a short story and novella; and the novellas Raise High the Roof Beam, Carpenters and Seymour: An Introduction (1963) On June 19, 1965, The New Yorker published Salinger's novella Hapworth 16, 1924. It was J. D. Salinger's last published work.
Salinger had become the literary hero of a generation, and therein lies the problem, in the predilection of readers to transform the writers we admire into our personal heroes. We want to know everything about them, reading biographies, interviews, whatever is available. We want to seek out every detail, and when we don't like what we find, we are mightily disappointed. When the writer guards his privacy as fiercely as Salinger, the problem is compounded – by default, the only information available is second hand, from the testimony of others. Readers and fans were hungry for news and photos of Salinger for years, and the rumor mill worked overtime. There have been a few biographies, and a memoir or two, but this is the first feature documentary of the writer who made such a strong impact on generations of readers.
Today, when The Catcher in the Rye, a book that was once considered scandalous, is now a regular part of many high school curricula (often the death knell for many a book) it may be hard to comprehend the overwhelming response to the book in the 50s and 60s. This is one of the film's strengths, its ability to convey through interviews with a slew of celebrities as they express their own enthusiasm for Salinger. Among the many big names participating in the film are Tom Wolfe, E.L. Doctorow, Martin Sheen, John Cusack, Edward Norton, and Danny DeVito. When Philip Seymour Hoffman talks about his feelings on reading Salinger, saying "You're so grateful, and you want to go find him," one begins to understand the strong bond that many readers felt to the writer and his works. As Robert Towne says in the film, "Like a whole generation I thought he was talking about me."
In watching Salinger, I felt as though I was seeing two films in one: one film was the biography of a writer, and the other was the biography of a man. I enjoyed the first film far more than the latter. As a Salinger fan, it was amusing to learn that his father was disappointed that young Salinger wanted to become a writer rather than join Dad in the cheese business. It was fascinating to see the Salinger who could be "melancholy" about a comma, passionate about the title of a story, the Salinger who intently pursued publication in the New Yorker, despite repeated rejection notes, he kept trying the New Yorker (even though he had many publications in other magazines), even sending in stories during the time he was a soldier overseas in WWII.
The biography of a writer is inevitably the biography of the person, yet the line between intellectual curiosity and irrelevant gossip is blurry at best, and when one attempts to understand and assess the writing through the biography, one enters a very strange and dangerous zone. In Salinger's case, when he more or less maintained silence from 1965 until his death, it feels all the more strange as from that point on, the film can only rely on the words of others. The more lurid aspects of Salinger's idiosyncrasies and weaknesses do not hold much interest for me, and I felt that their presence weakens the film. It was then surprising to learn (from an article in The New York Times)  that some of this material was edited into the film after its official release, following criticism that the original version of the documentary did not include enough information on Salinger's attraction to young women and correspondence with young girls.
Does one admire The Catcher in the Rye less because Salinger had a demonstrated interest in women who were very much younger than himself? The book's protagonist, Holden Caulfield, was far from perfect, yet that was never an impediment to the book's popularity – on the contrary. As a literary character, his awkward moments and bad choices bring him closer to the reader, for we readers are far from perfect ourselves and we like to find a kindred spirit stumbling around in a novel. Why then, when we delve into the author's biography, do we somehow expect to find an exemplary human being?
Will J.D. Salinger (January 1, 1919 – January 27, 2010) ever publish another book? This was the question for many years, and in his documentary Shane Salerno claims to present the answer. Yes, apparently there are several completed manuscripts, including a novel based on Salinger's experiences during the war, more on the Glass family and more of Holden Caulfield – and there is a plan to publish them at a rate of about one a year, starting in 2015. If these long-awaited books do appear in print, then the documentary makes a great refresher course and prequel to the second chapter in the biography of the writer J.D. Salinger.
There will be a second screening of Salinger on Thursday, September 26, 2013 at 19:00. Consult the Haifa International Film Festival website for details and tickets.
Salinger (USA, 2013, 120 min, English with Hebrew subtitles)
Directed by Shane Salerno; Producers: Shane Salerno, Craig Fanning, Deborah Randall, Buddy Squires; DP: Anthony Savini, Buddy Squires; Editors: Jeffrey Doe, Regis Kimble, Sabine Krayenbujl, Langon Page; Music: Lorne Balfe.