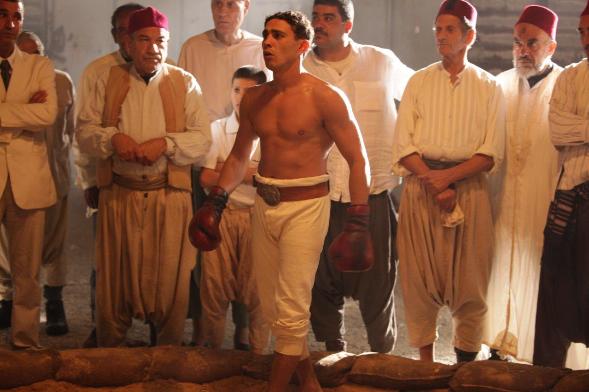 As boxing champions go, Victor "Young" Perez's life story is for the greater part not an unusual one: Born in 1911, Perez was a Tunisian Jew who took up the sport at 14 with the encouragement of his older brother. He moved to France to pursue his prospects and by 20 was Flyweight champion of the world, the youngest boxer ever to win a world title belt. He held the title for a year before losing to a British slugger; his career thereafter petered out in an unspectacular fashion, and would have been wholly unexceptional if not for a coda forced upon it.  Perez's life was always in danger after the occupation of France by invading German forces, and after being arrested and deported to Auschwitz in 1943, Perez was forced to participate in fights staged for the amusement of his Nazi captors. According to legend, his first fight was against a heavyweight called Iorry. Even though Iorry was a foot taller and 50 pounds heavier than his opponent, Perez knocked him out, the first of a reputed 140 victories, fighting twice a week every week for 15 months.
The winner of the fights was rewarded with extra bread and soup, the story goes; the loser was executed.
The detail of Perez's life is hard to verify, but the known facts have been distilled into a poignant drama, Young Perez, recently screened at the Haifa International Film Festival. Directed by Jacques Ouaniche from a script penned with Yoni Darmon, Young Perez is distinguished by excellent cinematography, charged fight choreography and an convincing turn by Brahim Asloum in the title role, all the more impressive given that this is Asloum's first dramatic role – in a sense.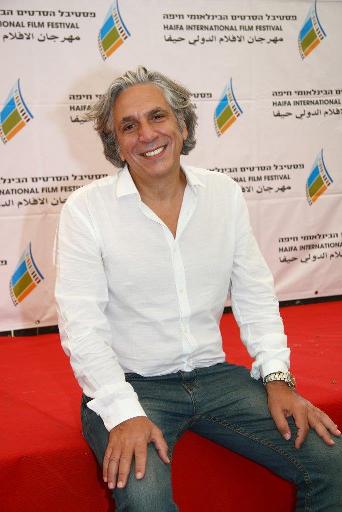 Young Perez is principally a film about identity and the journey that Perez makes from a wide-eyed and precocious fighter, drinking in the delights and temptations of a cosmopolitan Paris to a man who is forced to dig deep into the very core of his identity in order to stay alive. It is a film preoccupied with the notion of identity – a Tunisian, proud to fight under the French flag but ultimately betrayed by it. Ouaniche shapes the film with an intimacy that suggests personal identification with the subject matter. "Yes, I grew up in France in similar circumstances to Victor," Ouaniche agrees, when we chat at the Haifa Cinematheque, the morning before the first screening of his film. "Black and white, Jew, Arab, Chinese, Nigerian…this is how it was. Victor had the same sort of life in Tunis, and this was what drew me particularly to his story."
Although Young Perez carries many of the tropes familiar to storytelling rooted in a certain place and time – the war, the Nazis, the Shoah – Ouaniche does not think that Perez's story is one that would – or should – resonate with Jews alone. One certainly hesitates to use the word "universality," given the catch-all cliche that this has become. Still there is something, a basic irreducible essence, that defines the film. Perez's mentor, Bellieres, puts it succinctly when early on he reminds Perez of the responsibility he has to himself: "Everyone makes choices, it's like breathing. But when you stop making choices, you die."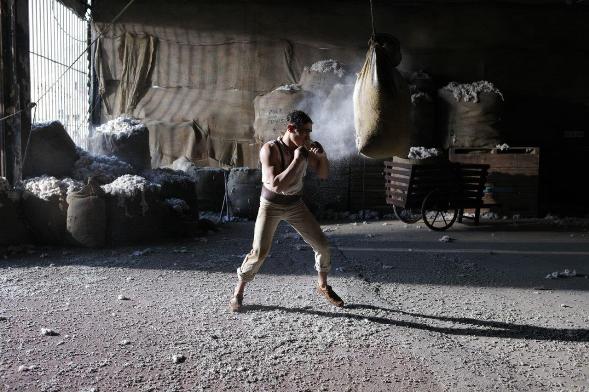 "Absolutely," Ouaniche says. "I wanted to emphasize this, the fact that the choices one makes can change your life." And they do, for Victor and for those around him. More than once, he takes the more difficult path when it would have been easier for him to turn his back and walk away. They do not make his life easier, these choices: but they do determine that by the end, he can hold his head up and say who he believes himself to be. Not just a Jew, or a Tunisian, or a Frenchman. Simply a Man.
Ouaniche makes interesting choices with the film too, specifically the casting of Brahim Asloum in the lead role. Technically, the casting was a sound choice – Asloum, as it happens, was not only the World Flyweight Boxing Champion between 2007 and 2009, but also the first Frenchman to win a Boxing gold medal in an Olympics for 64 years, at the Sydney 2000 Games. Ironically, the last French Boxing gold had been won in Berlin, the controversial "Hitler" Games of 1936.
Why go with an untested quantity? Ouaniche says that it was obvious for him from the start that he needed someone who knew boxing. (The fight scenes, stretching across differing social and political contexts, are exquisitely crafted.) "(Asloum) has wanted to be an actor for a long time, and he told me: If you choose me, I will prepare for this movie exactly as I prepared for the World Championship," Ouaniche recalls.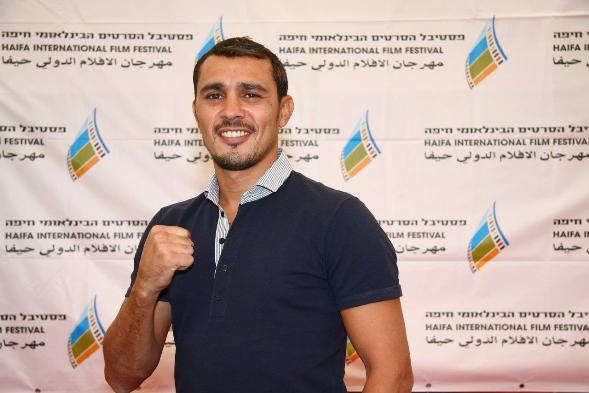 Asloum's commitment to the role shines through, along with something more, an empathy with his character, one feels. Ouaniche agrees. "In many ways, (Asloum) is very close to the real Victor Perez. They both became champions at a young age, they both have their roots in Mediterranean North Africa…the details of his own life and journey became very relevant, and made it easier for him to become Victor."
Born in France to Algerian immigrants, the parallels between Asloum and Perez are obvious, particularly with regards the complicated negotiations of identity and immigration that dominate the public sphere today. But whilst Asloum – the first Frenchman to win both Olympic and professional World titles – recognises Perez's difficulties, he describes his experience as far removed from the Tunisian's ultimate fate. He describes the moment when he took his parents to the Elysee Palace, to present his medal to the then President of the republic, Jacques Chirac, as the proudest of his life. "I always felt French, but my parents had immigrated from Algeria. They were hard workers, they gave me a strong education and ethics. Being in front of Chirac, with the medal, it was my way of saying thank you to my parents for what they gave me."
Young Perez does not pretend to be the definitive account of the boxer's life – a difficult task in any case, given the scanty information available – but has a duty to him as well as those who shared his fate. Ouaniche and Asloum were particularly fortunate to speak with Noah Kleiger, an Auschwitz survivor who survived the camp through boxing for the pleasure of the Nazi commandants, and whom credits Victor with saving his life. Ouaniche thinks they did a good job: he describes feeling a palpable relief when the main body representing Holocaust survivors in France expressed satisfaction with the authenticity of the film's content, especially the climactic scene set in an Auschwitz boxing ring.
One understands. And it isn't just a matter of historical veracity. Young Perez carries an important message: a reminder to always be true to oneself.
There will be a screening of Young Perez at the Haifa International Film Festival on Saturday, September 28, 2103 at 19:00. Consult the festival website for tickets and details.
Young Perez (France/Israel/Bulgaria,103 mins, French w. English and Hebrew subtitles 2013)
Directed by Jacques Ouaniche, Starring Brahim Asloum, Steve Suissa, Bruce Payne, Patrick Bouchitey
.