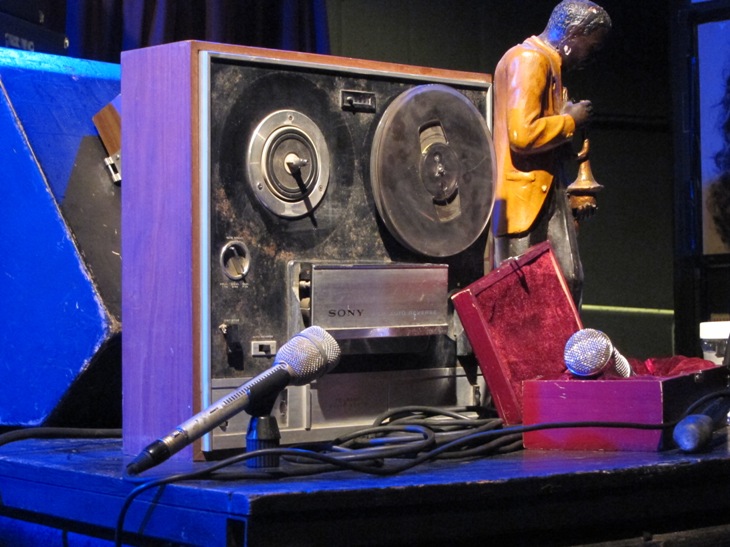 Every Monday and Thursday something really cool happens at Mitzlol Studios in Tel Aviv: musicians record an original song, old school style: on tape, one take. Last Thursday, October 24, 2013 the project went live at Tmuna Theatre, with an acoustic evening of songs that was a music love-fest, the kind that makes your head spin and your heart beat just a little bit stronger, leaving you breathless and wanting more.
The project is called Kol Sheni VeHamishi (Kol 2 and 5 – Every Monday and Thursday), and it's the love child of Kobi Farhi, of Mitzlol Studio in Tel Aviv. It began in January 2012, but Kobi had been jamming with musicians and had been recording live sessions at his old studio since forever… for fun and the love of music. The studio moved to a new location, and with it came a really good reel to reel tape deck calling out to be used. When Lilian Schutz told him about the Daytrotter site, Kobi was inspired – and Kol Sheni ve Hamishi was set to go.
"Led Zeppelin, The Rolling Stones, they all recorded on tape," Kobi said, "and that's what I wanted to do: invite bands to come and do a one-off performance, recorded live. It's like a one-night stand, they come in to the studio for an afternoon session and record original songs."
Unlike a late-night hookup, it doesn't really end there. Kobi posts the session on the website with a short bio for each singer or band, and the recording embedded on SoundCloud, accompanied by a photo. The set-up really levels the playing field: any musician – unknown, famous, rich or poor can come and record, and they all receive the same conditions (free recording session) and exposure.
Wait, it gets even better. Michel Kichka is part of this love-fest, creating an illustrated portrait for each musician. It's something the wonderful cartoonist, illustrator and member of Cartooning for Peace is doing in his spare time, so it's slow going, but yes, those drawings you see on the site are all by Kichka!
There's a growing audience of subscribers to the site, so Kobi felt that it was time to find a stage to let the audience meet the musicians live. Last Thursday, it all came together at Tmuna – yes, you wish you had been there. Everything was perfect – from the vintage set with more tape decks than I have ever seen on a single stage, to the flow of songs as one after another musicians came up to the stage of the Tmuna bar. Check out the Kol Sheni veHamishi website to hear all  the songs that have been recorded so far in all possible genres – rock, folk, Mizrahi, pop…and listen to these musicians!
Onstage at Tmuna were:
ITAY MAZILO
"Everyone's telling endless stories/I'm trying to figure out the basic facts"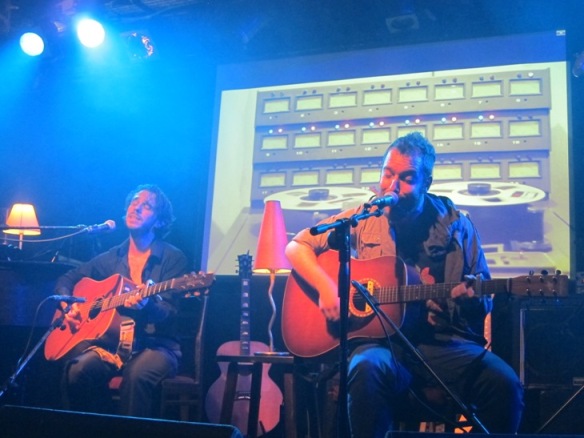 OFIR SOMEBERG & ITAY MAZILO
"There's a hurricane raging in my belly…"*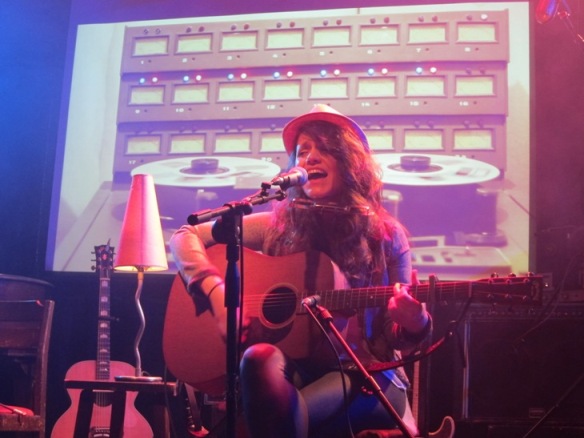 SHIM
"There's nothing I wouldn't do to make you mine"
DUDU YZHAKY
"You sent the wind/I learned to fly"*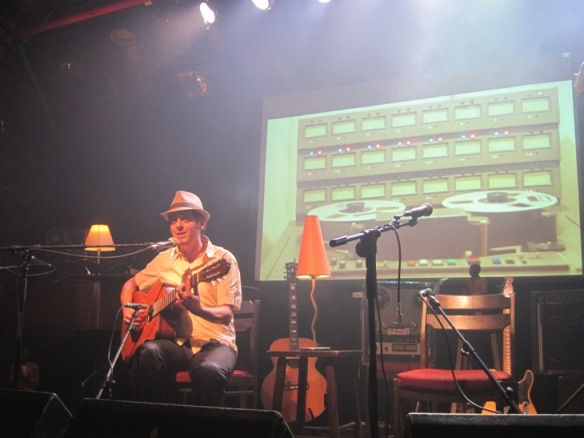 TAL LEVI
"This heart can't get any more broken lady"*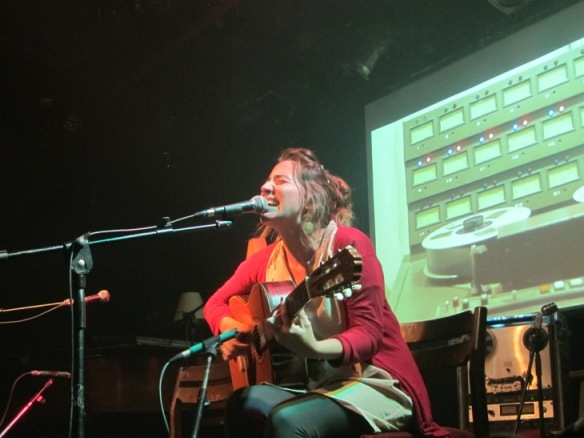 MICHAL LOTAN
Romance a Failure
ANAT BEN HEMO & ROY PELED
"I can feel life beginning to feel me too"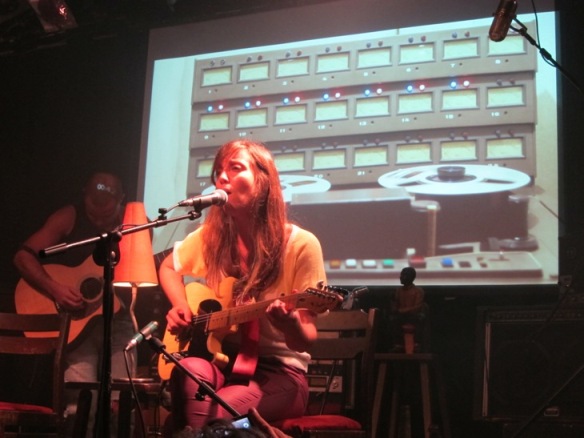 HILLY BOIMEL
"If you call me I'll come"*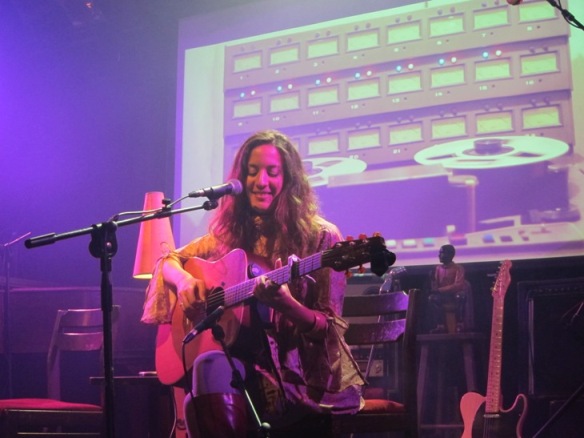 SHIRI GOLAN
"Why can't it be simple?"*
YANIV SHMELTZER
"Waiting quietly for what's to come…"*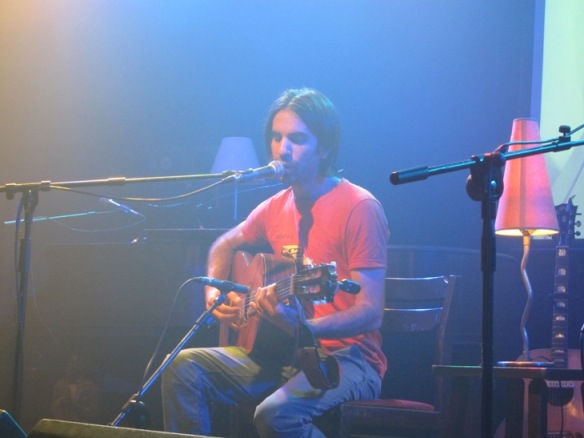 RONEN GREEN
"Life is like a puzzle"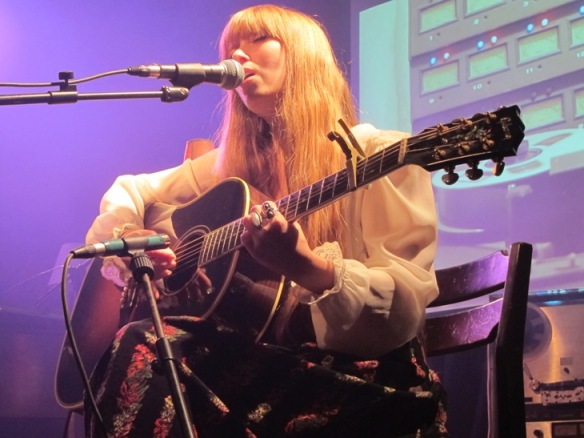 GITLA
Long Lost Sister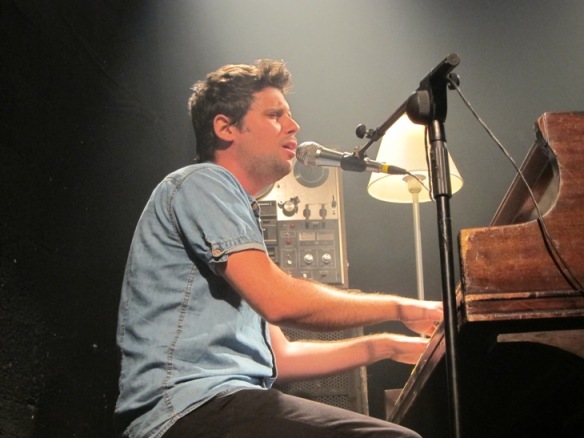 TZVIKA FORCE
Thank you for Breaking My Heart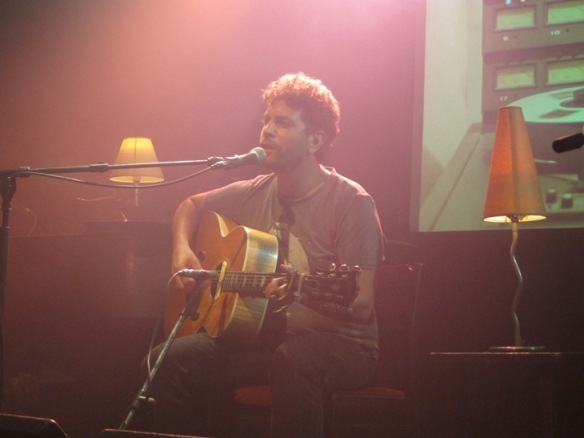 DANIEL DOR
"There is one woman… it's all worth it, for her"*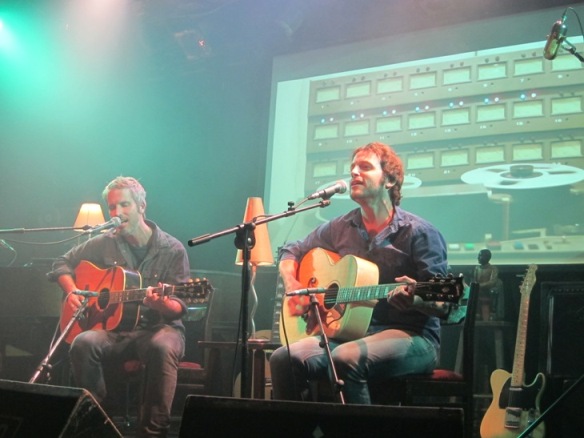 RANI MASHAAN & SAGI EILAND
"If it's cold outside, I'll stay at home"*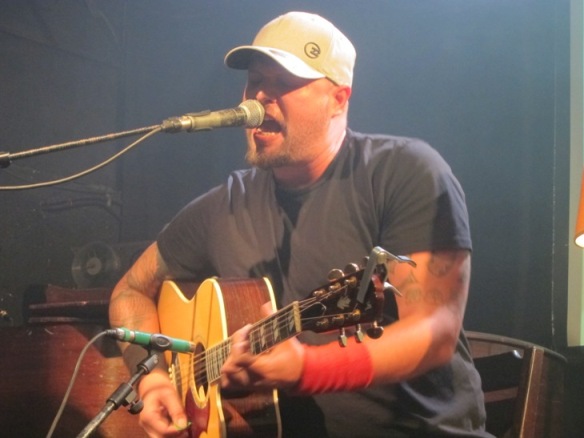 GADI ALTMAN
"Alone, against the world, I feel strong"*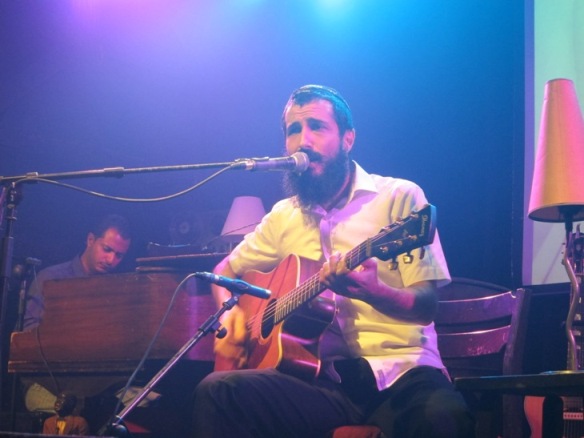 ROY LAVIE
"On the day cynicism killed feeling"*
ADI COHEN
I Love You
*On the spot, translation from Hebrew to English – all mistakes are mine. If you find a mistake, write to info@midnighteast.com, and I'll be glad to fix it.