This is where I live, in the music, dance, worlds of thought, feeling and images, as much as in any geographic location. There is the world of the streets and sea around me, the scent of the familiar, the people I know and love; and there is that other, wider world out there, what used to be a flight away, now literally at my fingertips: music from everywhere. These worlds are coming together more and more, and I love it!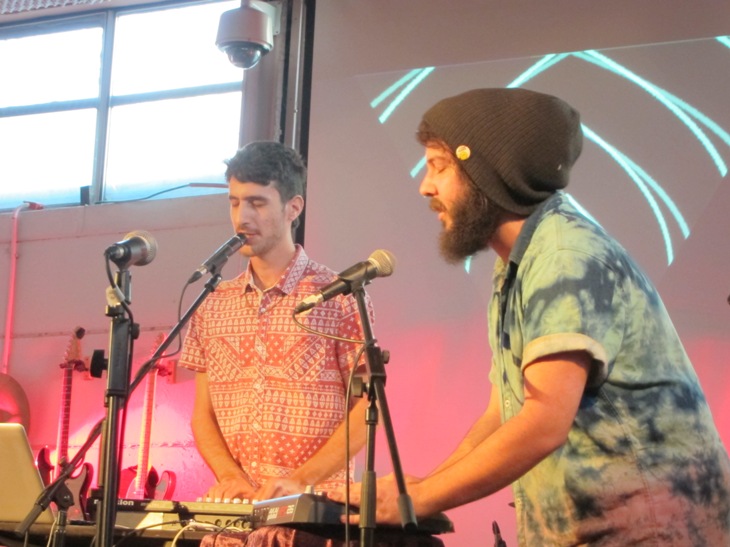 I love hearing new bands, songs, something or someone I have never heard before, who may become my new favorite – for today, forever, or for the length of a song.  And I love that feeling of connection with other people – friends and strangers, who love the same music.
If it sounds like I'm writing with a sense of nostalgia, well, I am. Nostalgia and great memories from The Yellow Submarine in Jerusalem and The Zone in Tel Aviv, where Israeli musicians and an international cohort of festival directors, producers and journalists got together for the International Exposure for Israeli Music 2013.  Over the years that the exposure has taken place, it has grown from an intimate gathering to a huge party, with international guests mingling with local audiences listening, dancing, grooving on the sounds.
The crowds did make it harder to get good pictures this year, but I'm not complaining. The exposure gives the international music industry an opportunity to get to know the Israeli music scene live and up close, which, for the musicians means a chance to set up tours and festival gigs abroad. The lack of public transportation on Saturdays in Israel meant that I had to miss out on the weekend performances in Jerusalem (yes, I am complaining), but since they are, after all, Israeli musicians, it will give me just that much more incentive to make it to their next gig. And if you are reading this somewhere far away from Tel Aviv or Jerusalem, then the International Exposure for Israeli Music makes it much more likely that some of these musicians (see the full list here) will be performing soon in your neighborhood too.
and a few more photos here