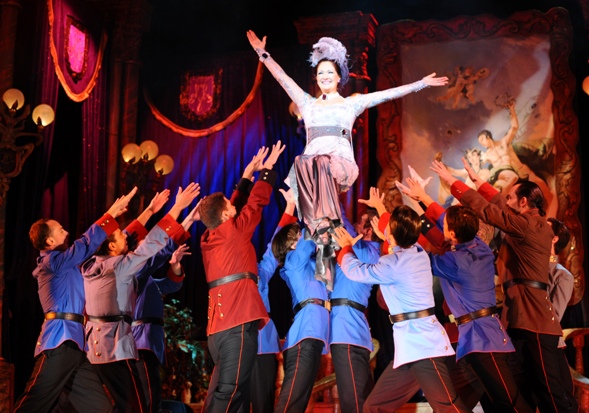 Beginning on December 12, the Israeli Opera will host the Budapest Operetta Theater for a grand production of Kálmán's The Csárdás Princess, a light-hearted, hilarious operetta that, despite initial troubles, allows true love to conquer all.
This work is one the best examples of the operetta tradition, which differs both from traditional opera and musical theater and has a unique language of its own. It features large-scale chorus numbers with traditional dances, beautiful duets and arias, and an infectious happy energy that will have you tapping your feet minutes after the curtain rises.
Opera was still immensely popular in the early 1900s, but the emergence of new and different styles and approaches to composing and to art in general made way for new sub-genres. The most obvious of these is the musical, but before its arrival, another approach to light opera began a surge of creativity among the composers of Europe, and created an art form that witnessed the major events of the period.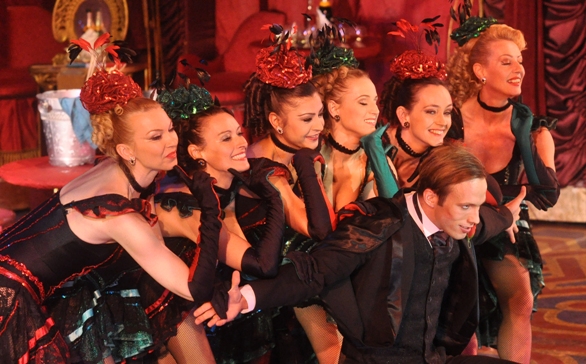 Operetta actually stems from the opéra comique tradition, which in the mid-nineteenth century was becoming too serious for some tastes (the most famous opéra comique today is Carmen – definitely not known for its light themes or plotline). The opéra comique didn't necessarily indicate humorous subjects, but it did involve realist themes, scenes of daily life, and "regular" characters (as opposed to the royals, historical figures and exotic scenes that dominated classical and nineteenth century opera).
Operetta continued to develop in France (with Offenbach, whose opera The Tales of Hoffman will be staged at the Israel Opera later this season), in England with Gilbert and Sullivan, and in Austria-Hungary with Johann Strauss II. One of the composers who continued Strauss' legacy was the Hungarian-born Emmerich Kálmán (in Hungarian, Kálmán Imre), who is considered, along with his compatriot Franz Lehár, one of the leading composers of the Silver Age of operetta.
The plot of the operetta is just as light and funny as operettas are meant to be. At the Orpheum Cabaret in Budapest, just before the outbreak of World War I, singer-actress Sylva Varescu is giving a farewell concert before her American tour, and celebrating her success with two aristocratic male admirers, Count Boni and his friend Feri. Prince Edwin, Sylva's lover, is unhappy with the idea of her leaving, and proposes to her at the party.
Meanwhile, Edwin is in trouble with his family, who demand that he break off his ties with Sylva and return home to Vienna. Stubbornly, he has a contract drawn up to declare his pending marriage to Sylva, and she cancels her tour. Unbeknownst to both, Edwin's parents are already planning a fancy ball during which they will announce his marriage to Countess Stasi. When Sylva finds out about the ball, she is certain that Edwin has betrayed her, and leaves for her tour after all, accompanied by Count Boni.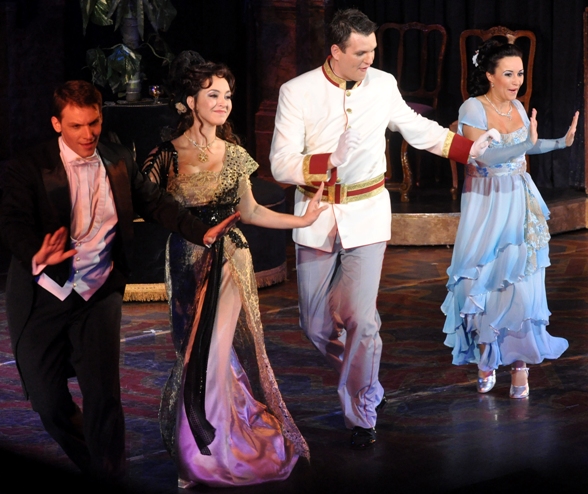 In Vienna, the ball is in full swing and Edwin is nervously awaiting news of Sylva after her sudden departure, when she suddenly enters on the arm of Boni. To Edwin's indignation, she presents herself as Boni's wife. Boni, meanwhile, is attracted to Stasi, who was never really interested in Edwin in the first place. Of course, Sylva and Edwin are still very much in love and Edwin suggests that they introduce her as the divorcée of the wealthy Count, in order to improve her social standing in the eyes of his parents. Sylva refuses and departs in a huff.
Later that night, Sylva and Boni return to their hotel and meet up with Feri and the Budapest cabaret dancers. Edwin comes looking for Sylva with his father close at his heels. To everyone's shock, Boni suddenly recognizes Sylva's mother as a former cabaret dancer, and the parents have no choice but to approve the marriage. Edwin and Sylva and Boni and Stasi all make plans to go to America, along with Edwin's mother, and both couples get their happy end.
Of course, we can now be sure of what even the composer and librettist were not: that the real happy end is escaping World War I and the inevitable end of European aristocracy. The operetta premiered in 1915, when Europe desperately needed some distraction for the turmoil of the war.
You can familiarize yourself with the music with this movie version of The Csárdás Princess, available on YouTube.  The libretto and its translation can be read here.
Performances will take place at the Tel Aviv Performing Arts Center as of December 12, in Hungarian with English and Hebrew subtitles. Learn more about the opera at the Towards Opening lecture, Saturday December 14 at 11:00. For more details and ticket prices, visit the Israel Opera's website, and make sure to see their video promo for this terrific production: