This year, the Masada Opera Festival is gaining a new little sister in the northern city of Acco. Travel the length of Israel and enjoy a weekend of Mozart favorites against the backdrop of one of Israel's greatest historic landmarks. Opera fans and history lovers unite!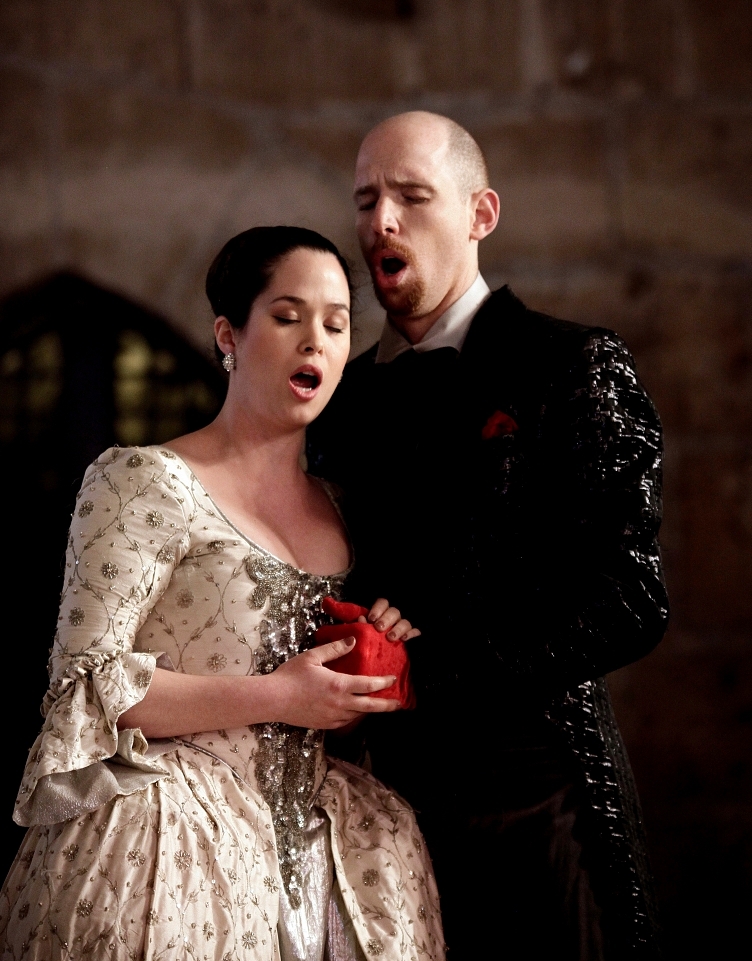 The city of Acco, north of Haifa, is one of Israel's greatest archaeological and historic sites. The Old City's ancient fortress and the adjacent tunnels are a favorite venue for the various events hosted by the city. The Israel Opera's Mozart Celebration is this year's new addition, and it will immediately follow the Masada Festival (June 19-21).
History, like the arts, tells a story. Around the world, opera is often performed in historical settings – the opera festival in the Arena di Verona is probably the most well-known example. It's fitting that in Israel, a country thriving with culture and steeped in history, stage music events in such ancient locations as Masada and Acco. The past whispers along every step and the voices carry you to another world. Years ago, when the Israel Opera brought productions to the amphitheater in Caesarea, I saw my first outdoor opera there – Turandot. For eleven-year-old me, walking past the Roman columns and then flying with Puccini to ancient China made the experience a magical one.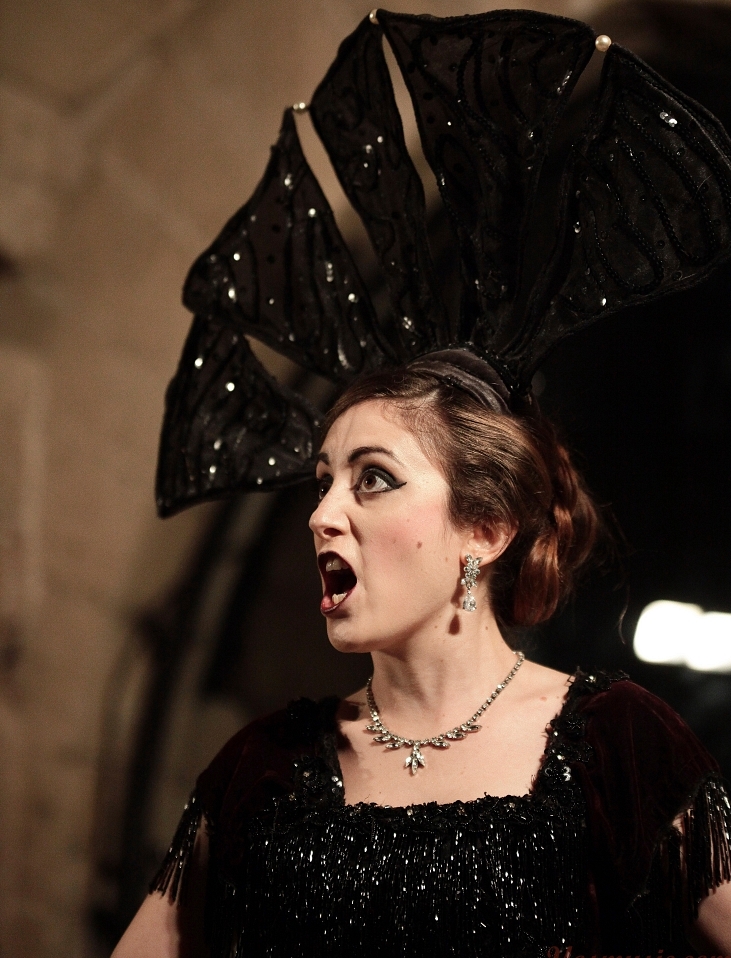 The Knights Hospitaller of St John and the Knights Templar built their own quarters in Acco in the twelfth century. Archaeologists have unearthed, layer by layer, several periods of human history, from the Hellenistic to the very recent times. Excavations began in 1957 and there is more to be found. Now a museum, the tunnels and citadel are a popular choice among tourists from Israel and from abroad. Visitors to the citadel and its surroundings can stroll through the streets of the Crusader city. Come summer, the museum will be a detailed "living history" exhibit that will make the Crusader's castle come to life. During the Mozart Festival, a lavish Crusader banquet will be held every evening in the Knight's Halls of the fortress, where diners will witness medieval dinner entertainment: actors, musicians, swordplay and even jousting!
What's on the musical menu? For starters, a semi-staged production of Don Giovanni, featuring the best and brightest young stars of the Israel Opera, will be held under the stars in the courtyard of the fortress. Frédéric Chaslin will conduct and Shirit Lee Weiss will direct the performance.
For the main course, Daniel Cohen will conduct Mozart's final work, the Requiem. The Crusader's courtyard will again serve as the setting for this performance.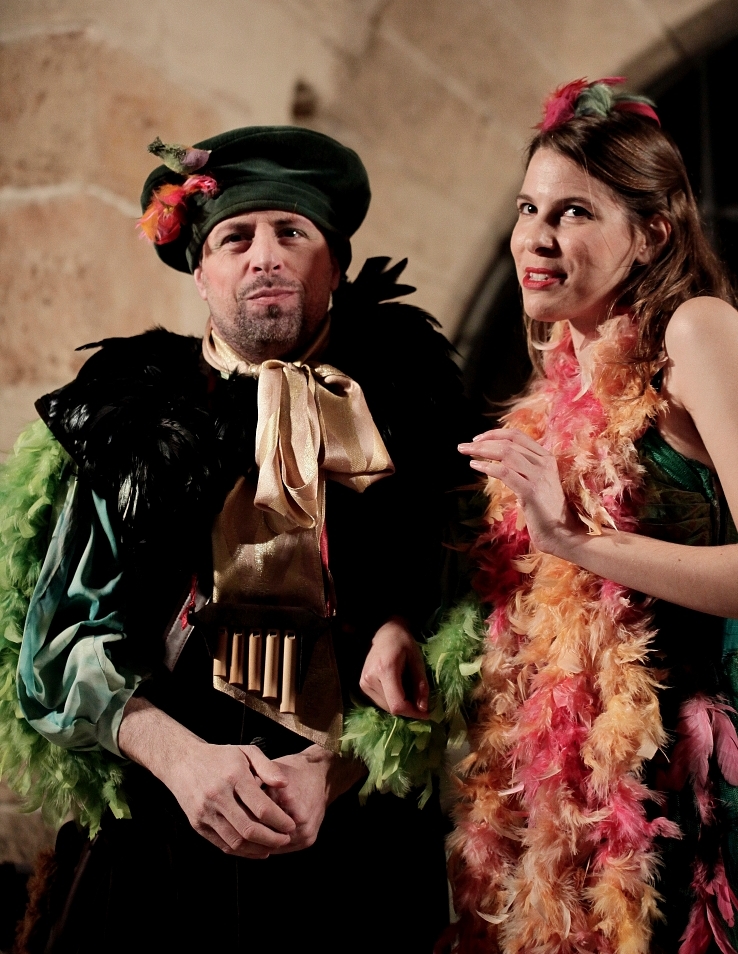 For dessert, The Israel Opera's family friendly Magic Flute will be performed by the soloists of the Meitar Opera Studio. This is an excellent introduction to opera for young people. The hour-long abridged version is sung in Hebrew (translated by Ehud Manor) and performed in full costume.
Details:
Don Giovanni
June 19, 21  21:00
249 NIS
Oded Reich as Don Giovanni
Yair Polishook as Leporello
Eitan Drori as Don Ottavio
Yakov Strizhak as the Commendatore
Gabriel Lowenheim as Masetto
Efrat Ashkenazi as Donna Anna
Na'ama Goldman as Donna Elvira
Alla Vasilevitsky as Zerlina
Mozart's Requiem
June 20  21:00
199 NIS
Daniel Cohen, conductor
Nimrod Grinboim, tenor
Oded Reich, baritone
Alla Vasilevitsky, soprano
Na'ama Goldman, mezzo soprano
Magic Flute for the whole family (1 hour)
June 21 11:00
80 NIS
A Crusader's Banquet
June 19, 20, 21 19:00
160 NIS
For more details visit the Israel Opera's website: www.israel-opera.co.il