The first concert in the series of piano recitals celebrating Chopin's 200th anniversary, Chopin – Reverberating Heritage, will take place on Saturday, January 16th at the Einav Cultural Center. The concert, "Invitation to a Dance," will indeed reverberate with heritage as the two pianists, Daniel Gortler and Victor Stanislavsky, represent the tradition of Israeli musical excellence as passed on from teacher to student. Gortler was Stanislavsky's teacher and mentor during his undergraduate studies at the Buchmann-Mehta School of Music at Tel Aviv University. For his master's degree Stanlislavsky studied with ArieVardi, who had been Gortler's teacher, thus completing the circle. The concert series is a collaboration of the Israel Conservatory of Music and The Polish Institute.
The program includes the Waltz, Impromptu and Polonaise, with compositions by Chopin as well as Schumann, Brahms, Schubert and Strauss. Although composing in the same genres, "Each composer is a different world," says Stanislavsky, in a phone interview, "although they are all from the Romantic period, their character and internal rhythms are different. Playing a Polonaise by Chopin (he will be performing Polonaise in d minor, Op. 71 No. 1) and then one by Schumann (with Gortler), our challenge is to express the difference. Schumann is dreamier, more poetic."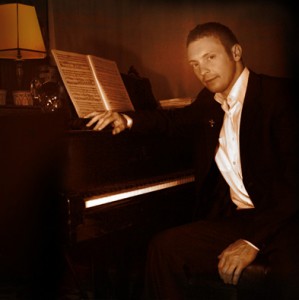 Gortler, in a past-midnight post-performance phone conversation, reminded Midnight East that "Chopin comes from a Polish background, and that is where these dances were born. The Mazurka, the Polska…They all have the same rhythm: pam pa pa pam, but the Romantic shading and language is different in the hands of a German composer. Chopin's music is more connected to Polish folklore, it is closer to dance."
Stanislavsky will play the Waltzes, Gortler the Impromptus, and each will play a Polonaise by Chopin, followed by four-handed selections from Brahms, Schumann and Strauss. Comparing Schubert to Chopin, Gortler said that he finds him "more introverted and refined, less virtuosity and more attention to colors and shadings." Both pianists commented on the complexity and rich texture of Brahms, whose compositions are more orchestral. Ultimately, Gortler says, "The sounds say more than words can express." The best way to understand the differences and similarities between the composers is to attend the concert and experience their works.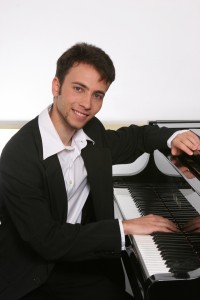 The evening will close with Strauss. Says Stanislavsky, "I don't know if people will be able to sit still in their chairs for this one, it was, after all, written as dance music. That is why Strauss' waltzes are so long and have so many repetitions – so that the dance would not end too soon."
Introducing the recital series is a lecture by Dr. Ron Regev, "Between Warsaw and Paris, Longings and a Revolution," will take place on January 15, at 11:30, at the Israel Conservatory, 193 Ben Yehuda Street, Tel Aviv, the lecture is free and open to the public.
Saturday, January 16th at 20:30
Einav Cultural Center, 71 Ibn Gvirol Street
Information: 03-5466228, www.icm.org.il/chamber, chamber@icm.org.il
An Invitation to a Dance
Pianists: Daniel Gortler & Victor Stanislavsky
Chopin: Three Waltzes, Op. 34
Chopin: Waltz in f minor, Op. 70 No. 2
Chopin: Watlz in D-flat major, Op. 61 No. 1 ("Minute Waltz")
Chopin: Polonaise in d minor, Op. 71 No. 1
Chopin: Polonaise in f-sharp minor, Op. 44
Chopin: Impromptu No. 1 in A-flat major, Op. 29
Chopin: Impromptu No. 4 in c-Sharp minor, Op. 66 (Fantasie-Impromptu)
Schubert: Impromptu in f minor, Op. 142 No. 1
Brahms: Waltzes for Piano Four Hands, Op. 39
Schumann: Three Polonaises for Piano Four Hands
Johann Strauss: "Roses from the South" – Waltz for Piano Four Hands
Daniel Gortler won first prize in Chile's Vina del Mar International Competition in 1987, and in the Bremen International Piano Competition in 1991, placed second in the Munich International Piano Competition, and, at the age of 19, third at the Geneva International Piano Competition. He has also won the Gina Bachauer Award in Jerusalem and the Salon de Virtuoso annual award in New York. In addition to concert performances, he is currently a faculty member at the Buchmann-Mehta School of Music at Tel Aviv University.
Victor Stanislavsky was born in the Ukraine in 1982 and immigrated to Israel in 1990. He received the Second Prize in the China International Piano Competition in 2007, Second Prize, Special Prize in the 2007 Ettore Pozzoli International Piano Competition and First Prize in the 2006 Viardo International Piano Competition. In addition to performing in almost 50 concerts a year, he is the pianist for a conductor's course at Tel Aviv University and works with singers there, and also enjoys teaching piano.