No, this is not a concert for those who hate music, but for those who love music in all its forms. "I Hate Music" is a song cycle written by Leonard Bernstein in 1943. This piece, and many more favorites from Purcell to Puccini and to contemporary Israeli singers such as Yoni Rechter, will be performed at a noon concert at the Felicja Blumental Music Center in Tel Aviv.
Two Israeli soprani will join forces for this concert: Liat Alkan-Heymann and Yasmine Gelander-Navot. Virtuoso pianist Daniel Kruglov will accompany them on the piano.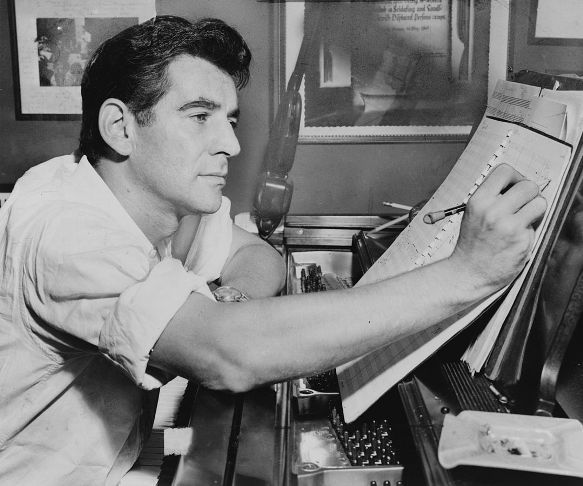 I Hate Music: a Cycle of 5 Kid Songs for Soprano and Piano
"I hate music! But I like to sing: la dee da da dee; la dee da dee…"
In the early days of the phenomenon called Leonard Bernstein, the composer was sharing a New York apartment with the artist Edys Merrill and driving her up the wall with his music. At night, when she returned from her day job at a war plant to a still-noisy apartment, she would pace the floor, cover her ears and shout "I hate music! La de da de da", prompting him to write this five-piece song cycle and dedicate it to her.
The words are Bernstein's own, describing the thoughts, questions and experiences of a child's world and exploring this strange thing called music. I Hate Music, sung by Liat Alkan-Heymann:

About the musicians:
Jerusalem-born Liat Alkan-Heymann studied at the Rubin Music Academy with Mrs. Miryam Meltzer and at Indiana University. She performs as a soloist with various ensembles and orchestras in Israel, such as the Israel Sinfonietta, the Jerusalem Symphony Orchestra and the Jerusalem Academy Chamber Orchestra, and has a wide repertoire ranging from early music to opera and to contemporary music. She is a member of the Heymanns' Amaryllis Ensemble, which performs music for soprano, clarinet and piano worldwide. She lives in the Netherlands (where she's sung for Queen Beatrix!) and teaches at the American School of the Hague.
Yasmine Gelander-Navot studied voice at the Rubin Academy in Tel Aviv and participated in numerous master classes and workshops focusing on early music and lieder. As a soloist she has performed with the Musica Nova Ensemble, the Ra'anana Symphonette and the Upper Galilee Choir. She has sung roles in Haydn's Die Schöpfung ("The Creation"), Vivaldi's Gloria and Gluck's Orfeo ed Euridice (as Amor). Alongside her singing career, she also teaches voice.
Daniel Kruglov is a pianist, composer, singer and music teacher. He has been winning music competitions since age 8, and his compositions, which span many genres, can be heard in theaters and on film and television soundtracks both in Israel and abroad. Among his unique musical activities are his musical interpretations of the weekly Parashat Hashavuah. He returned as a teacher to his alma mater, the Dunie Weizman Conservatory in Haifa. He is also a pianist in the Haifa Symphony Orchestra and performs with the Haifa Big Band Orchestra and the Bat-Shir Youth Choir.
The concert will take place at the Felicja Blumental Music Center (Bialik 26, Tel Aviv), Saturday March 29 at 12:30. Tickets cost 50-60 NIS.Call the music center at 03-620-11-85 for more details.