I love the way documentaries take the raw material of reality in a way that shows us things we never thought we'd see and reveal the world around us in different ways. The 16th Docaviv Festival will take place this year from May 8 – 17th at the Tel Aviv Cinematheque, and other venues, including:  the Port of Tel Aviv, the Bar Kayma cooperative bar, Levinsky Park, the Arab-Jewish Community Center in Jaffa and Habima Square.
First news from the festival is the line-up of 14 new Israeli documentaries that have been selected to participate in the festival competition. Selection committee members included Sinai Abt, Artistic Director of the Docaviv Festival, documentary filmmaker Shirly Berkowitz (Lies in the Closet), and cinematographer Yaron Scharf, who worked on numerous feature and documentary films (Youth, Footnote).
I've seen excerpts from two of the films so far, and each in its own way, reveals aspects of Israeli culture that are often hidden from view and left out of the mainstream conversation.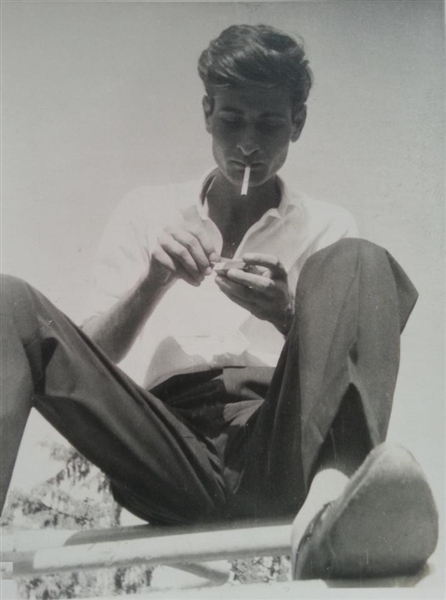 Ibtisam Mara'ana Menuhin's Write Down I'm An Arab (Israel/Palestine 2014, 73 min, Arabic with Hebrew and English subtitles) is an intimate portrait of poet Mahmoud Darwish, from an unexpected perspective: the women who influenced his work. Intensive research into the poetry of Darwish, archival materials and personal interviews inform this film. The poet, his love for Tamar and the love letters he wrote are fairly certain to generate conversation, if not controversy. More to look forward to in this film: Mira Awad's beautiful new rendition of the poem "Rita." Directed, filmed and researched by Ibtisam Mara'ana, produced by Ibtisam Films.
The protagonist of Mom is Not Crazy (Israel 2014, 70 min, Hebrew with English subtitles) is an incredibly articulate, intelligent, brave woman, who must contend not only with the struggle to survive and raise her four children despite her illness, but is also battling the stigma and prejudice that surrounds mental illness. Living within a religious community in Israel, her openess and her courage in trying to change the attitudes towards mental illness are inspiring. Directed, filmed, and researched by Mordechai Vardi, produced by Mordechai Vardi and Ami Drozd, Vardi Productions, ATS Productions.
The complete list of Israel films participating in the Docaviv 2014 Competition: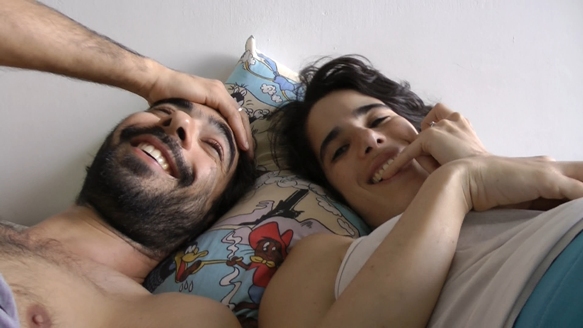 1 Out of Three
Dir.: Sivan Ben Ari; Prod.: Naama Pyritz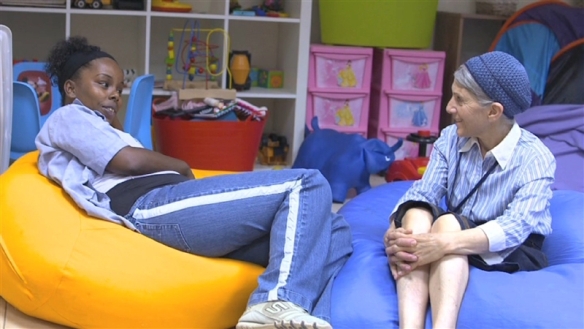 A Time to Refrain from Embracing
Dir.: Avigail Sperber; Executive Producer: Ilanit Baumann; Producer: Enav Shenar
Anastasia and Doron
Dir.: Paz Schwartz; Prod.: Shula Spiegel, Dana Eden
Bialik – King of the Jews
Dir. & Prod.: Yair Qedar
The Green Prince
Dir.: Nadav Schirman; Prod.: Nadav Schirman, Omri Uzrad, Simon Chinn, John Battsek
High Function
Dir.: Dana Dimant; Prod.: Claudius Films Ltd
Labyrinth
Dir.: Julie Shles; Prod.: Shula Spiegel, Dana Eden
Life According to Ohad
Dir.: Eri Daniel Erlich; Prod.: Haggai Arad, Elad Peleg
Mom Is Not Crazy
Dir.: Mordechai Vardi; Prod.: Mordechai Vardi, Ami Drozd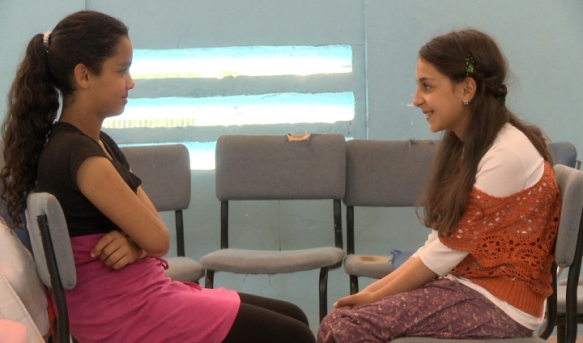 Almost Friends
Dir.: Nitzan Ofir; Prod.: Barak Heymann; Co-creator: Anat Kerem-angel
Sound Of Torture
Dir.: Keren Shayo; Prod.: Osnat Trablsi, Galit Cahlon
Voices from the Booth
Dir.: Lina Chaplin; Prod.: Lina Chaplin, Daniela Reiss Razon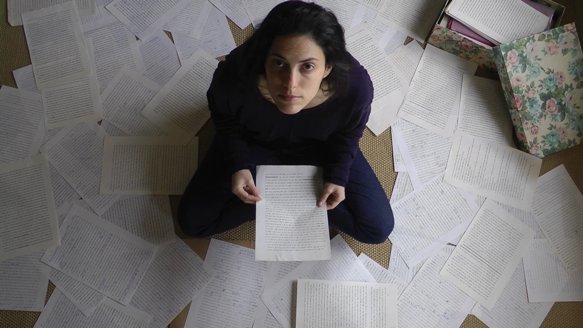 My Father Yaakov Shabtai
Dir.: Noa Shabtai; Prod.: Arik Bernstein, Gil Sima
Write Down, I'm an Arab
Dir.: Ibtisam Mara'ana Menuhin; Prod.: Ibtisam Films