The UK Jewish Film Festival will come to Tel Aviv, as the Tel Aviv Cinematheque celebrates the UK Festival, now entering its 18th year! A selection of international Jewish films screened at the recent UK Festival this past fall, will be shown in Tel Aviv from Wednesday, April 16 – Saturday, April 19, 2014.
Opening the festival will be the French film The Jewish Cardinal (Le métis de Dieu – France, 96 min, 2012, French with English and Hebrew subtitles), directed by Ilan Duran Cohen. The historical drama tells the true life story of Jean-Marie Lustiger, born Aaron Lustiger to a Jewish family, he converted to Catholicism during World War II at the age of 13, and was the Archbishop of Paris from 1981 to 2005, yet always maintained his Jewish identity. The British Ambassador to Israel, Matthew Gould, will open the festive screening on April 16th, and there will be a Q & A with the film's director Ilan Duran Cohen after the film.
Some program highlights:
Thursday, April 17th
19:30 Blumenthal (USA, 96 min, 2013, English with Hebrew subtitles), directed by Seth Fisher.
Synopsis: Celebrated New York playwright, Harold Blumenthal, has passed away after succumbing to cardiac arrest while laughing at his own joke. Now, Harold's estranged and jealous brother, Saul, must confront his personal hang-ups to deliver himself from an epic bout of constipation. Meanwhile, Saul's wife Cheryl and son Ethan must grapple with their own personal obstacles through a set of circumstances so improbably ironic they might as well have been lifted from one of Harold's plays.
The film will be preceded by the 10 minute short Happy New Year, directed by Simon Dymond, and followed by a Q & A with Director Seth Fisher.
Later that night – Afternoon Delight, directed by Jill Soloway at 21:00, and One Small Hitch, directed by John Burgess at 22:00.
Friday, April 18th
12:00 A Panel Discussion on Israeli Films and the International Market
Participants: Judy Ironside, founder of the UK Jewish Film Festival; Michael Kuhn, producer (Four Weddings and a Funeral, Trainspotting); Stephen Margolis, producer and financier; Guy Avshalom, COO Lionsgate. UK.
14:00 Orchestra of Exiles (USA, 85 min, 2012, English with Hebrew subtitles), directed by Josh Aronson.
Synopsis: The dramatic story of Polish violinist Bronislow Hubermann, who rescued some of the world's greatest musicians from Nazi Germany, culminating in the formation of the Israel Philharmonic Orchestra. In the early 1930s, Hitler began forcing Jewish musicians out of orchestras across central Europe; never before had so many experienced players been jobless simultaneously. The Nazis unwittingly presented a unique opportunity and with the short window of time still available, Huberman dedicated himself to fulfilling a dream.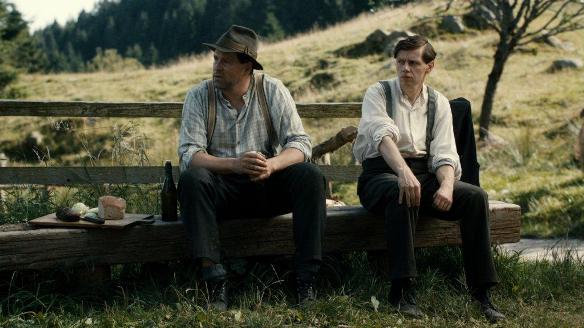 22:00 Closed Season ( Germany/Israel, 100 min, 2012, German with Hebrew subtitles), directed by Franziska Schlotterer.
"Even if the truth is ugly it's better to face it than to hide it. Once you face it you can actually start to free yourself from it," said director Franziska Schlotterer, in an interview with Midnight East about her debut feature film Closed Season. Read the full review here.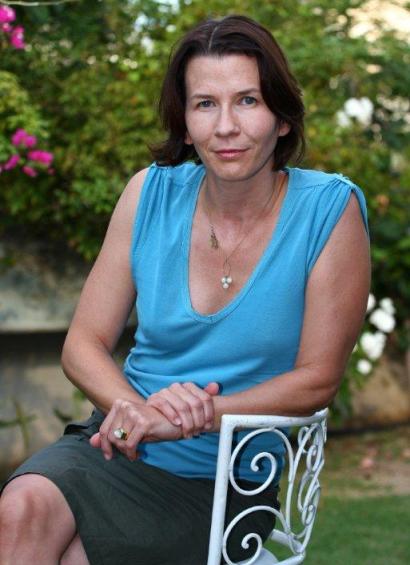 Saturday, April 19th
18:00 The Dead and the Living (Die Lebenden – Austria/Germany/Poland, 112 min, 2012, German and English, with English and Hebrew subtitles), directed by Barbara Albert
Synopsis: Sita (the effervescent Anna Fischer), a hip, scooter-riding young Berliner in search of family secrets and her own identity. Sita's discovery of an old photograph at her grandfather's 95th birthday propels her across the continent in an attempt to find out what Grandpa really did in the war. As she confronts the ugliest of truths – and finds herself falling for an Israeli photographer – hidden issues of responsibility and guilt erupt into view.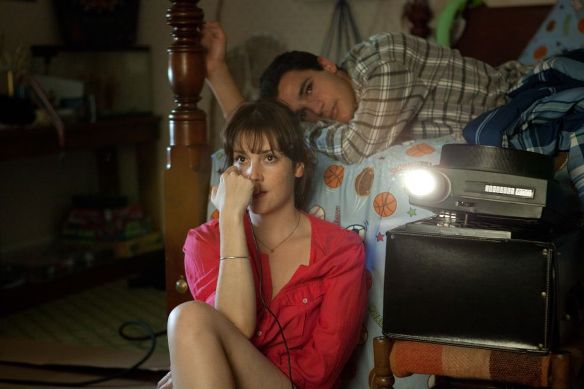 21:00 Hello I Must Be Going (USA, 95 min, 2012, English with Hebrew subtitles), directed by Todd Louiso
Synopsis: Blythe Danner stars as an over-bearing Jewish mother. Melanie Lynskey is Amy Mitzky, a newly divorced 30-something woman, forced to live with her parents again, and joyfully shaken back to life by Jeremy, the 19 year old son of her parent's friends, who she's been asked to show around town. He's soulful and gorgeous in his dreams of their future together; she's just learning how to dream again and what her dreams could be.
The complete program may be viewed, and tickets purchased online via this link.