Passionate and precise, the choreography of Ronit Ziv is known for its striking images, conceptual depth and playful humor. Marathon 40 culls together four short pieces from Ziv's repertoire, with a twist: each program hosts the work of a guest artist. Now, for the first time, instead of a choreographer, Marathon 40 will host the classical singer Bracha Kol, who will perform John Cage's Aria.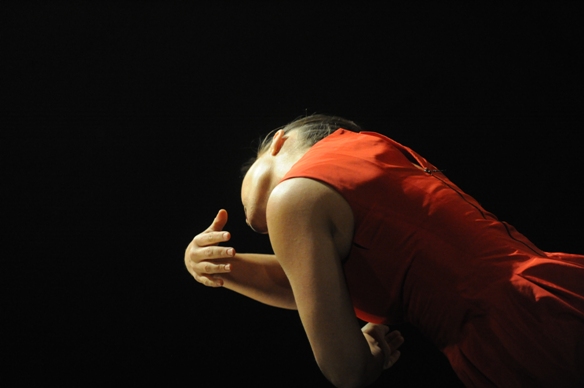 Celebrating 25 years to the Suzanne Dellal Centre, the performance in Yaron Yerushalmi Hall has a unique significance for Ronit Ziv. Rose is Not Waiting, the evening's opening piece, was first performed in this hall in 1999, where it won first place in the Gvanim BeMahol (Shades of Dance) Competition, a rite of passage for Israeli choreographers. Performing will be Nofar Poni and Shira Ben Uriel, who began working on the piece in the dancer's training program at Bikurei HaItim. The two young dancers convey a depth of expression in this demanding work that pivots on the hinge between solitude and loneliness, embodying the conflict between the desire to connect, to be close, and the urge to raise one's defenses and keep intruders out.
Catch your breath, the next piece, Matkot (an excerpt from the full length dance piece Tide) takes one to the beach and the ubiquitous Israeli paddle game – matkot. The matkot are put to imaginative use in this playful and provocative duet. Performed by Sofia Krantz and Gefen Liberman, the lithe and limber, smiles and schoolyard style hand-clapping games suddenly turn into a struggle: these bathing beauties play a dangerous game.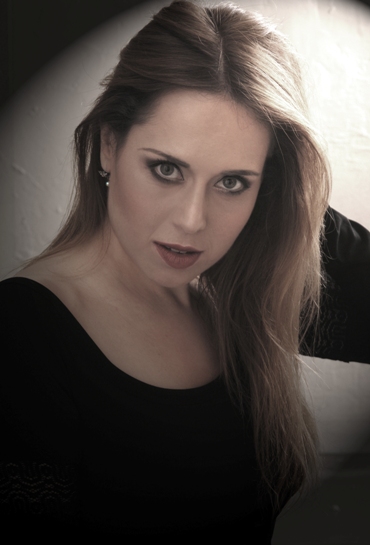 The duet between Ronit Ziv and Bracha Kol is more harmonious, their artistic dialogue runs deep, conversing and consulting with one another for several years. Bracha Kol was the music consultant for Matkot, selecting compositions that have an association or connection to the sea, such as Claude Debussy's La Mer. One of the works featured in the soundtrack is Luciano Berio's Recital for Cathy, a work he composed for Cathy Berberian, the singer to whom John Cage dedicated Aria (1958), the next work on the evening's program.
Opera devotees may be surprised to find mezzo soprano Bracha Kol performing John Cage's piece, yet the talented singer's repertoire has always been very diverse, ranging from early music to contemporary compositions.
"Singing an aria from Carmen or a song by Schubert or music from the Renaissance would be disconnected and unsuitable," said Kol in discussing her forthcoming performance, "I think of the performance as a whole and that place where music and dance meet, I want to show their closeness."
Kol found Cage's Aria for solo voice (any range) uniquely suited for this program.  She said, "I appreciate Ronit's dual role as dancer and choreographer, it is not something to take for granted. Cage's work has that duality – the performer is also the creator."
Kol on Cage's Aria: "It's like a gift, it's like walking into a candy store and not knowing what to choose. First of all, because of its appearance. It's not written with notes but with colors."
Each of the ten colors represents a different quality of voice in terms of pitch and timbre, lines indicate the length of the sound, and there is also text in five languages: English, French, Italian, Russian and Armenian (a tribute to Cathy Berberian, whose cultural heritage is Armenian). The black squares represent some kind of additional sound to be produced, either by the performer, an instrument or another object.
"It was important to me to be faithful to the style, period and vision of the composer," said Kol as she described her approach to Aria, "in his work John Cage researched the question 'what is music?' and that is one of the things that I am trying to express with this piece. For example, Cage's 4'33" is not about quiet, the idea is to direct the focus to what is happening all around, the sounds of the environment. So the pauses here are very important to me, as well as the play of rhythm."
"I felt that with this freedom Cage wants the performer to bring something of his/her self and character," said Kol, "to put myself into the work was very important to me, so the props I am bringing are all connected to my world and my home."
In Kol's interpretation, each of the ten colors will represent a different character. Not to reveal too much in advance, but to indicate the method: some colors had immediate associations for Kol – "red will be someone very angry and fast, some characters were chosen by the first phrase in which the color appears. One character says the word 'breathe,' this will be a kind of humorous look at people who meditate, they are trying so hard to relax but they are so tense, so it's a kind of parody. Some characters will be singers, different kinds of singers and there I will be using melodies, some are quotes from familiar melodies. I also built a narrative with a certain chronology so there will be a kind of plot."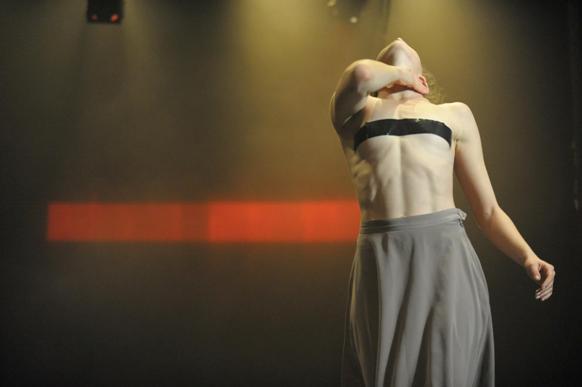 Following Aria, the next piece is a solo performed by Ronit Ziv: French for Beginners. The evening's closing piece is Cassandra, performed by Sofia Krantz and Gefen Liberman. It's a powerful work, depicting the final hours of the Trojan princess. The mythological Cassandra was given the power of prophecy by Apollo, yet fated never to be believed; she predicted the downfall of Troy yet was unable to prevent or stop the cycle of tragedy. Ziv's interpretation is not a narrative or theatrical work, she does not tell the story of Cassandra, but rather conveys the essence of the mythological heroine. Dancing to Brahms, Piano Concerto n.1 op.15, their torsos are bare, their breasts bound by black tape – an image of Cassandra before her death, held captive in Greece: the conquerors may take her life, but not her spirit.
Marathon 40 by Ronit Ziv, with guest mezzo soprano Bracha Kol
Rose is Not Waiting, Matkot (from Tide), Bracha Kol performing John Cage's Aria, French for Beginners, Cassandra. Choreography: Ronit Ziv, Performers: Sofia Krantz, Gefen Liberman, Nofar Poni, Shira Ben Uriel, Ronit Ziv; Lighting: Yair Vardi; Costume design: Ronit Ziv, Dalia Lider. Links: Ronit Ziv website ; Bracha Kol website
Suzanne Dellal, Yerushalmi Hall, Friday May 9 at 14:00. Tickets are available online.