"If I could invite 100 people to my home, then I would host the Schubertiade as it is meant to be," said Raz Kohn, artistic director of the Schubertiade, a marathon concert of Schubert's works which will take place at the Einav Cultural Center in Tel Aviv on January 30. "A Schubertiade is a private birthday celebration, which is how it was celebrated in Vienna during Schubert's lifetime," said Kohn, "friends would gather in someone's home, listening to music, eating and drinking in an informal atmosphere. Schubert died at the age of 31, so he did not have many such celebrations."
Kohn first initiated the Israeli Schubertiade four years ago with a single concert, in the ensuing years the celebration has grown to become, as he says "a winter journey of Schubertiades." This year, in addition to the marathon in Tel Aviv, shorter concerts with different programs will take place in Kibbutz Gazit, Haifa, Rishon LeZion and Jerusalem. Why dedicate an entire evening to the works of Franz Schubert? Says Kohn,"Schubert is the great Viennese composer. He was born in Vienna (unlike Mozart) and lived there throughout his life. He left behind a treasure of chamber music. He composed 600 songs (lieder). I think that was his greatest contribution to music."
Songs will be a central part of the program, including "Gretchen am Spinnrade" (Gretchen at the Spinning Wheel composed in 1814), the song which marks the beginning of the genre of "lied". This year's program will have a special emphasis on the performance of songs other than solos. Daniela Lugassi, Ayala Zimbler, Eitan Drori and Gabriel Löwenheim will sing in different combinations of duets, trios and a quartet, performing songs that are seldom heard. The Venezia Ensemble, 8 female vocalists led by Ethan Schmeisser, will sing Psalm 23, and a poem by Sir Walter Scott, with music composed by Schubert for the original English text. 
In addition to the lieder, Schubert composed 9 symphonies, yet Kohn notes that "he never heard an orchestral performance of his symphonies." Schubert led an exceedingly modest life; he lived in poverty and never married. Kohn relates that "Schubert was a contemporary of Beethoven, whom he admired enormously. Beethoven once expressed an interest in meeting Schubert, but the latter was too shy to meet the king of Vienna. He had a few good friends, singers and musicians who knew the secret." Appreciation of Schubert's music grew after his death, and his work was admired by composers such as Franz Liszt, who created paraphrases of Schubert's works.
Kohn, who will be performing on cello in the Schubertiade, says, "Schubert created great chamber pieces, very broad in scope, you need to take a deep breath when you approach them. For example, the piano trio is 50 minutes long, which is not standard for chamber music. You have to invest a lot of effort in the preparation, but the musicians benefit from it, I can see what playing Schubert contributes to them."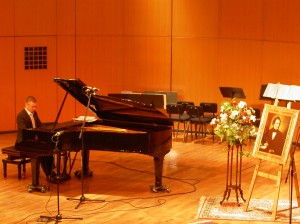 "I have a house pianist for the Schubertiade – Daniel Gortler, he has played in all the Schubertiades, and that is not by chance. Not every pianist can play Schubert. His touch, his understanding of the sound – Gortler has it." Among the works performed by Gortler in the concert will be the "Trout Quintet."
The Schubertiade aims to capture the spirit and atmosphere of the original Viennese celebrations, despite taking place in a concert hall, the feeling is intended to be less formal, more of a gathering of friends coming together to enjoy Schubert's music. Produced by Miri Shamir and Yossi Schiffmann, the evening will be hosted by Schiffmann, with two breaks, during which warm drinks and baked goods will be available.
Schubertiade
Duration: 3.5 hours with two breaks
January 30 at 19:00, Einav Cultural Center, 71 Ibn Gvirol Street, Tel Aviv
Tickets: 03-6045000, www.TKTS.co.il, 03-5217766 (same day)
Additional Schubert concerts:
January 22 at 20:30 Kibbutz Gazit
January 23 at 20:00 Rappaport Hall, 138 HaNassi Avenue,Haifa, 04-8353508
January 29 at 13:00, Performing Arts Center, Rishon LeZion, 03-948865
February 1 at 17:00, Henry Crown Theatre, Jerusalem, 02-5605755 (Atnahta series)
Participants:
Daniela Lugassi – soprano
Ayala Zimbler -mezzo-soprano
Eitan Drori – tenor
Gabriel Löwenheim – baritone
Venezia Ensemble
Daniel Gortler, Ido Ariel, Ethan Schmeisser – piano
Itamar Zorman – violin
Yael Patish – viola
Raz Kohn – cello
Eran Borovich – doublebass
Yossi Schiffmann, presenter
Program:
Impromptu (Op.142 No. 1)
String trio in b flat major
Rondo in b minor for violin and piano
Various lieder for one voice,  duets , trios and quartets , including Hochzeitsbraten (wedding roast) a comic scene for 3 voices;
Works for vocal ensemble: Psalm 23; Coronach; Zoegernd leise
Piano Trio "Notturno"; Quintet in A major for piano and strings ("Trout Quintet")
Image credit: reproduction of a drawing by Moritz von Schwind, depicting a Schubertiade with Schubert at the piano surrounded by friends: Josef von Spaun, Johann Michael Vogl (for whom many of the lied were composed), Franz Lachner, Moritz von Schwind, Wilhelm August Rieder, Leopold Kupelweiser, Eduard von Bauernfeld, Franz von Schober, Franz Grillparzer and a portrait of Countess Karonline Esterházy.