Try, try, try to get a good group picture of Israeli musicians! They just don't stay still, not even for a minute… it must be all that surging creativity! This particular stellar cohort of musicians gathered this morning at the Tel Aviv Museum of Art, the new venue for the Piano Festival. This year the festival will take place from November 5 – 8, 2014, with over 180 musicians participating.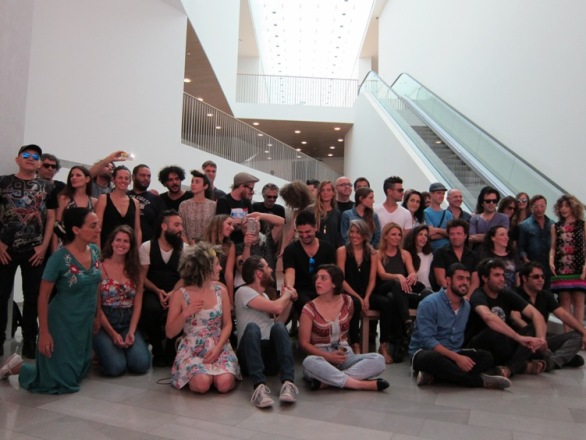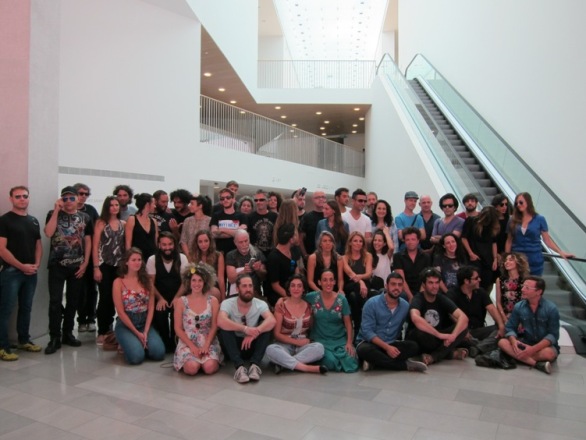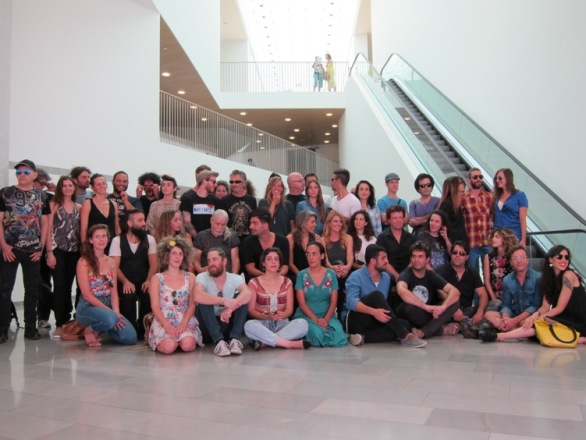 The annual event is a snapshot of Israeli music, presenting established performers and emerging artists, performing mainstream, rock, Hebrew songs, and indie – with the piano at the center. Expanding into a new venue opens new possibilities for the festival as performances will take place not only in the museum's theatre halls, but in two of the exhibition galleries (Contemporary Israeli Art and the Blumenthal Gallery) and branching out into the Tel Aviv Performing Arts Center.
Just to get a sense of the variety the festival offers, performing at this morning's press meeting were: Dana Berger, Rotem Cohen, Riff Cohen, Tamar Eisenman and Shlomi Shaban. There's a lot to look forward to and there will be more details coming your way from Midnight East. The full program is available online in Hebrew, www.pianofestival.co.il, and tickets may be ordered via Zappa, online www.zappa-club.co.il or call: *9080. Piano Festival on facebook.
The Piano Festival is produced by the Performance Department of the Tel Aviv Municipality. Festival Director: Shabi Mizrahi, Deputy Director of the Arts and Culture Dept and Director of the Performance Dept. Tel Aviv Municipality; Artistic Director: Etti Aneta-Segev.