Celebrate Ethiopian culture in Israel with three days of music, dance, theatre and culture at the Sigdiada, taking place at the Tel Aviv Cinematheque from November 13 – 16, 2014.
Opening the festivities will be Ehud Banai in a special program with cellist/vocalist Maya Belzitsman, Elad Cohen Bonen on percussion, singers Rodi Baynson, Yaakov Lilay, and Zamena Melesa; and musicians Dejen Mencholeto, Lior Gonval, and Ilan Mahret – all performing the songs of Ehud Banai in new arrangements with Ethiopian rhythm.
Traditionally celebrated seven weeks after Yom Kippur, on the 29th of Heshvan, Sig'd represents the yearning of the Ethiopian Jews (Beta Israel) for Jerusalem. In Ethiopia, the community commemorated Sig'd as a day of fasting, culminating in a procession led by the Kessim (Spiritual leaders) to chosen place on a hilltop to lead the community in prayer, remembering Moses' ascent to Mount Sinai. There they would ask forgiveness for their sins and receive the blessing of the Kessim that they may realize their dream of reaching Jerusalem. Here in Israel it is a time of celebration, and a wonderful opportunity to enjoy the diversity and abundance of Ethiopian-Israeli creativity.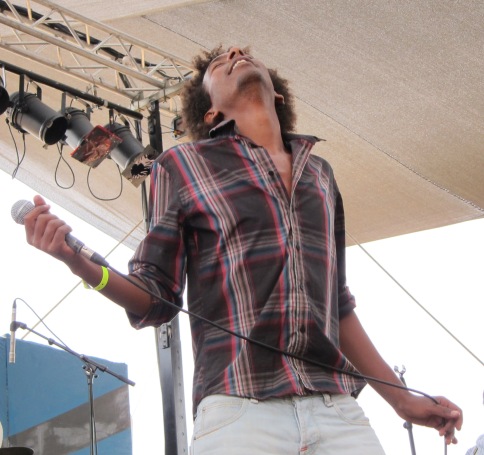 Festival highlights include a screening of Shmuel Bero's feature Zrubavel, a performance by the Beta dance troupe, and a concert by one of my favorite Reggae bands, Zvuloon Dub System, on November 13th at 22:00. Their latest album, Anbessa Dub,  was released this past June, with songs in three Ethiopian languages: Amharic, Tigrinya and Gurage. One world, one love, one music. Enjoy!

The full program is available on the Tel Aviv Cinematheque site, at this link.