When we talk about AIDS awareness, we're talking about life, all the good things – love, music, laughter –  how to keep and cherish it all. World AIDS Day will be observed on December 1, 2014 worldwide, and the Israel AIDS Task Force will mark the day with Rock4Life – free concerts with music and stand-up comedy acts in Beer Sheva, Haifa and Tel Aviv.
The fight against the AIDS virus is still ongoing, and AIDS awareness is our best weapon in this struggle. World AIDS Day is a time to raise awareness, remember those who have died of AIDS, and show our support for people living with AIDS.
Rock4Life, now in its 5th edition, is under the artistic direction of Idan Alterman, musicians and comedians who have volunteered to take part include: Rotem Bar Or (The Angelcy), Maor Cohen, Men of North Country, Avi Grainek, Elisha Banai, Corinne Alal, Alon Eder, Dan Toren, Zahi Halevi, Jonathan Barak, the RubberBand and more.
Dr. Yuval Livnat, Director of the Israel AIDS Task Force stated, "We call on every man and woman in Israel to personally commit to putting an end to the AIDS epidemic by using condoms and testing for the HIV virus at regular intervals."
Performances will all begin at 20:00, and are FREE and open to the public!
Sunday, November 30th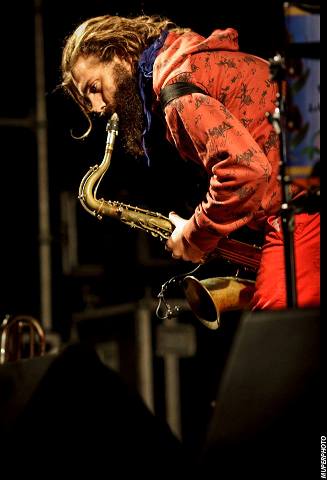 Beer Sheva – jam session with Kuti, Elran Dekel, Eyal Talmudi, Roy Chen, Adam Sheflan (I think I might just move back to Beer Sheva, if only for one night) at Ashan Hazman.
Haifa – Uzi Navon will be performing at the Syrup.
Monday, December 1
Tel Aviv – Take the musical tour of the city. Here's the program:
Pasáž at 21:00 Maor Cohen; Wild Oscar

Abraxas at 22:00 Corinne Alal; Dan Toren hosts Efrat Lutenberg, May Lavie & Tali Man
Kuli Alma at 20:30 Elisha Banai & the 40 Thieves; Brain Candies
Cafe Bialik at 21:30 Rotem Bar Or; Tzahi Halevi
Evita at 22:00 Si Himan & the Shalterim; The RubberBand (31 Yavneh St, 03-566-9559)
Rothschild 12 at 22:00 Alon Eder; Men of North Country
Camel Comedy Club at 21:00 Idan Alterman; Roy Levi; Avi Grainik; Reshef Levy; Yael Levental; Yonatan Barak and more…(52 Nahlat Binyamin St, 03-6393434)
Check the Midnight East Live Music Venues for addresses, and the Rock4Life facebook event page for info & updates.
Links: Israel AIDS Task Force website, facebook page