My son decided, at age 10, that he wanted to be an actor. He had already played the lead in a shul production and starred in a local movie. Now he wanted to be on the big stage. We took him auditions for the Jerusalem English-Speaking Theater (JEST) 2005 production of Korczak's Children. About 100 kids showed up to fill the 18 roles.
We didn't want him to get his hopes up and then be devastated if he didn't get a part, so we told him that with so many other children, many with stage experience, his chances were small. When Leah Stoller, JEST'S director, called to tell him he got a part, the light shining from the face of the boy jumping with joy lit up the house. With that one phone call, Leah Stoller changed our lives. She introduced us to the wonder and magic of theater up close — the family that each show makes of its participants and the camaraderie of theater people.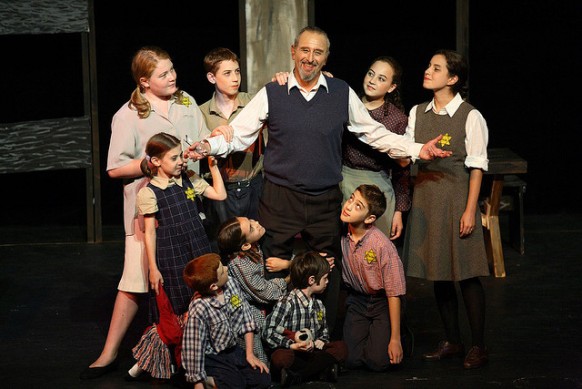 Stoller's love of literature, the English language, and theater is apparent whenever she speaks. She is a master at casting roles; knowing a rough diamond when she sees one and sharpening it and polishing it until a fine actor emerges. She has coaxed brilliant performances out of her actors in every play she has done. It takes a marvelous director to get shining performances from someone as young as 6, and someone over 80. This is why her plays were such a pleasure to watch, the actors became their characters right in front of you.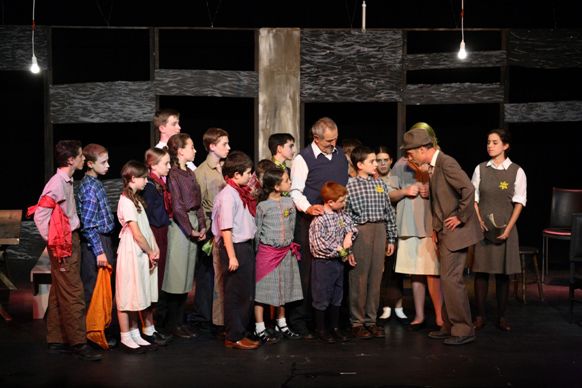 I have seen countless plays – amateur and professional – in Israel, the US and England, but there is something special about Stoller's plays. The best play I have seen anywhere was Korczak's Children. And while I have worked with Korczak star David Glickman on other plays that he did brilliantly, he will always be Januz Korczak to me.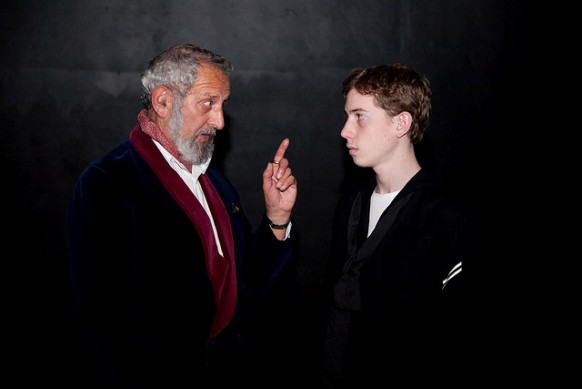 My son was in 5 JEST plays, one each year starting in 2005: Korczak's Children, Tom Sawyer, Prairie Lights, a special encore run of Korczak in 2008-9 that played all year for visiting groups and school kids (and was televised in Germany), and The Winslow Boy. (As an aside, my husband and I watched the Hollywood movie version of The Winslow Boy for the first time this past week and it didn't hold a candle to Stoller's masterful production and the life force that her actors brought to their roles). My son has also been spotlighted in additional venues thanks to the JEST springboard.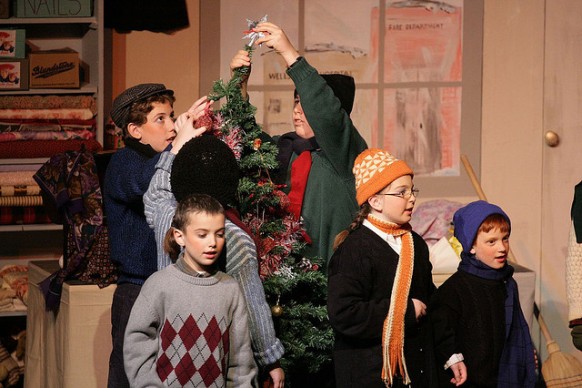 JEST has transformed my life for the past 9 years (I have been doing makeup and filming the shows). I have made lasting friendships with inspiring and talented people that I would never have known if it weren't for the theater, I have learned new skills and had unforgettable highs of exhilaration and fun. My husband got involved, too, in several plays. Appearing onstage is something he would never have done if not for our son's involvement, the charm and dedication Stoller brought to each of her plays, plus the love and caring she lavishes on all of her participants.
JEST was started three decades ago to bring fun and culture to English speaking olim who felt shut out of cultural activities by the language barrier. The variety of plays that JEST has put on ranged from the serious — Kindertransport and Anne Frank – to the fun, like Annie, Pajama Game and The Music Man .
JEST and Stoller have shared the wonder of theater with Jerusalem for 29 years, but now they are saying farewell. JEST, you will be so missed.
JEST is closing its doors with a gala affair at Ramat Rahel in Jerusalem, on Thursday, November 20, at 7 PM. Don't miss this last chance to experience JEST entertainment: the show will include live performances, video clips, musical entertainment, skits and more — plus a raffle with tickets to future shows by Encore!, Israel Musicals, J-Town Playhouse and LOGON.
Tickets still available (60 shekels)! Please contact Abbe Krissman: eakrissman@gmail.com
Image credit: Brian Negin