A feast of Israeli dance will be yours to savor at the International Exposure for Dance, December 3 – 7, 2014. Over 100 Dance Center and Festival Directors from around the world will gather at the Suzanne Dellal Centre to participate in the annual showcase featuring the abundant bounty, and burgeoning creativity of contemporary dance in Israel. If you love dance, or want to get to know the Israeli dance scene, this is an excellent opportunity to see it all (well, as much as you can) in one week!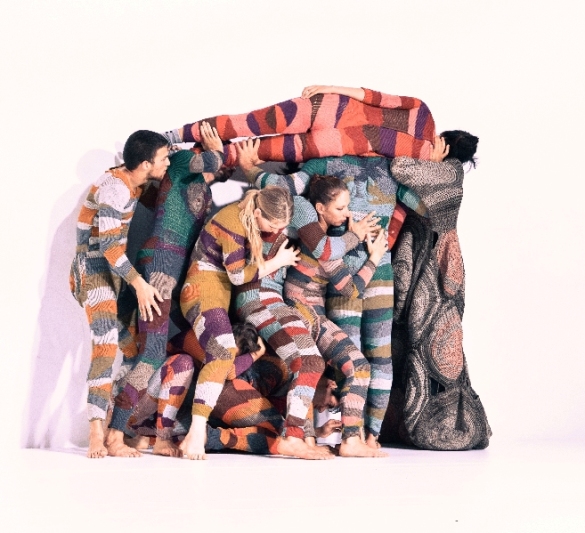 Wallflower by Inbal Pinto and Avshalom Pollak stands out as one of the dance works I've seen, and I'm not just talking about this season. It was conceived and created in one of the galleries of the Tel Aviv Museum of Art, and seeing it there, I felt that it was "Paint come to life, the dancers move, creating startling shapes and fascinating configurations. There is a dream path through this universe, floating on sound and image, one watches, mesmerized… it feels like an artistic collaboration with the universe." Now Wallflower will be performed at Suzanne Dellal. Read the full review here, better yet – see Wallflower at International Exposure.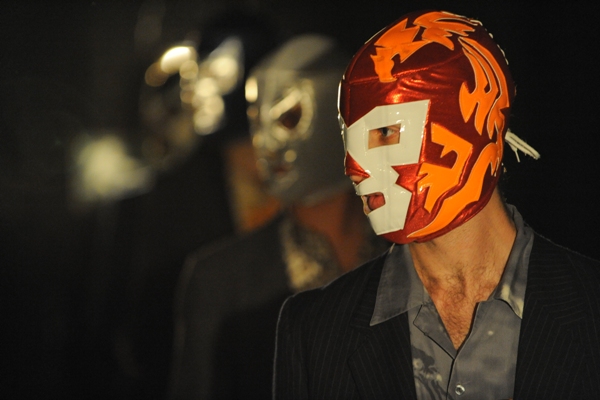 Yossi Berg and Oded Graf's 4 Men, Alice, Bach, and the Deer is a work I've seen in the studio, which has since been performed world-wide. At the time, I found it to be a "fast-paced, funny and emotionally eviscerating look at the contemporary condition of that cultural construct called "man." Read the full review here.
Among the new projects I'm looking forward to seeing are Yasmeen Godder's Like a Lion, Yoram Karmi's Sour Sweets and Ohad Naharin's Project Secus.
Israeli choreographers and dance companies featured in International Exposure:
Vertigo Dance Company; Kamea Dance Company; Yossi Berg & Oded Graf; Kibbutz Contemporary Dance Company; L.E.V. (Sharon Eyal and Guy Behar); Fresco Dance Company; Kolben Dance Company; Maria Kong; Inbal Pinto and Avshalom Pollak Dance Company; Batsheva Ensemble; Dafi Altabeb; Yasmeen Godder; Michael Getman; Arkadi Zaides; Sharon Eyal & Guy Behar; Batsheva Dance Company; Uri Shafir; Noa Zuk; Ronit Ziv, Noa Dar; Idan Sharabi; Shai Granot & Nevo Romano; Ronnie Heller; Ella Rothschild; Avi Kaiser & Sergio Antonino; Dana Ruttenberg; Iris Erez; Nadar Rosano; Roy Assaf and selected choreographers from Curtain Up 2014.
The full program is available in Hebrew on the Suzanne Dellal website, tickets may be ordered online, or call: 03-5105656.
International Exposure, the annual showcase for contemporary dance in Israel, takes place at the Suzanne Dellal Centre, recipient of the 2010 Israel Prize for dance. International Exposure is produced by the Suzanne Dellal Centre, with the support of the Ministry of Foreign Affairs, Division of Cultural and Scienctific Affairs, and the Ministry of Culture and Sports.