Shmemel launched 2011 – 2014, their second album, last night at the Barby – what a night! The band is in a really good place, they are so strong musically – they really make the stage come alive and get the room jumping.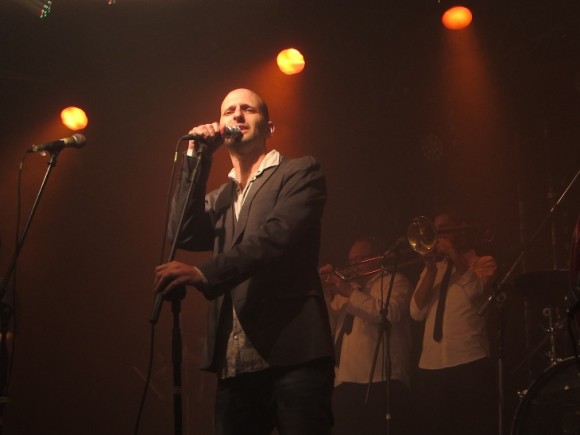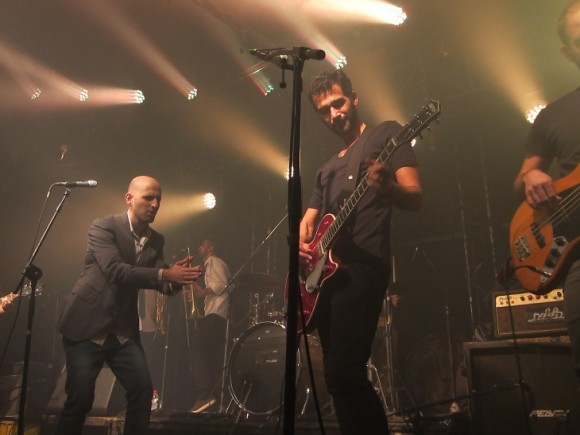 Shmemel's first album, Helium for the Masses, was a huge cult success and the band has a loyal following that comes to concerts, singing along the songs, dancing like mad and even singing the Ness Ziona city anthem. There is always a tense time before a band's second album – will it measure up to the expectations, will fans like the new material? Inevitably, creative songwriters will change as they go, and it's not always clear that the fans will like the changes and go with them. Shmemel took three years to make this album, and have been performing new songs as they come, so for fans like this writer, it's been fun to make this journey along with them. I remember the first time I heard "Istanbul" (still one of my favorite songs) at the Helium album launch, and I remember the first time I heard "Yashvani" at the Yaarot Menashe Festival. I still really like the 'old' songs, but I feel that Dror Waidman is really coming into his own as a songwriter, responding to this place and time with social critique, love, brass, drums, guitar and zany humor.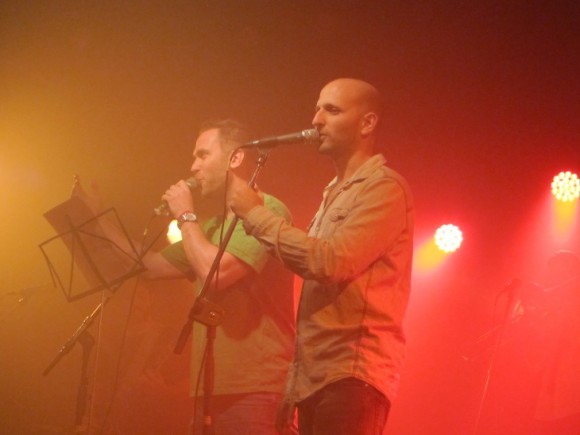 Here is where it gets tricky. Some memorably silly stuff has happened onstage at Shmemel concerts. On one hand, those antics can overshadow the music, and on the other hand, how will fans respond to a Shmemel that lets the music speak for itself? Well, I was there yesterday, and I can tell you: the crowds went wild. The audience is about as zany as ever (yes, once the concert was over, there were a bunch of people loudly singing an ode to Ness Ziona, Shmemel's hometown), and Shmemel will always be really wild and funny, it's just that now they are letting the music say it all, with a great balance between new material and all the favorites. And they are saying it – no holds barred – with a groove that just won't quit. If there is a revolution that can dance, Shmemel are writing the score.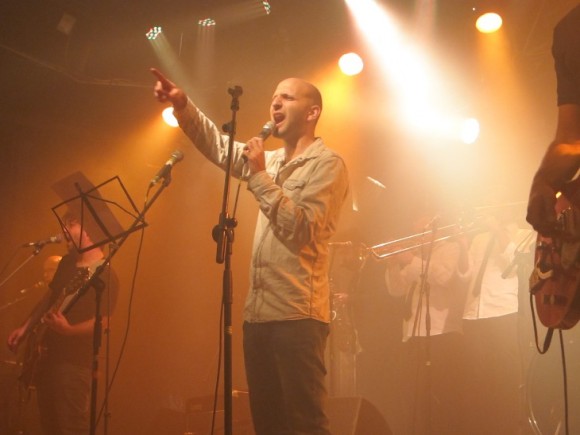 I already have my album (and a T shirt, yes, I am a huge fan), you can get yours here: http://music.nanadisc.co.il/album/2011-2014
Links: Shmemel website, facebook page
Next concerts:
Friday, February 6th at The Barby, doors open at 13:30, show at 15:00. Link to the event page, here.