If you wander into a coffeehouse on any given night in Tel Aviv, you may walk into a live jazz performance, and somewhere in the room, you may find Barak Weiss. Weiss, along with Nitzan Kramer, is the artistic director of the Tel Aviv Jazz Festival, which will take place February 3 – 5 at the Tel Aviv Cinematheque. "This is the scene," says Weiss, who goes to performances once or twice a week, "you hear students, musicians, this is where I encounter jazz as a writer and listener. This is the center of the action…If you want to know what is happening in jazz in Israel, this is the festival to go to."
"Jazz in Israel has really developed in recent years," says Weiss. In addition to popular venues such as The Israeli Opera Jazz series, Levontin 7, Shablul and Zappa, Weiss says that there are "tens of performances every day. Where to go to hear good jazz? There is no one place that organizes the information. It's hard to know of some of these places." For Weiss, "That is the magic." The spontaneity and unpredictability "is part of the essence of jazz." For the rest us, Weiss and Kramer have done the research and put together a festival which presents both famous performers from Israel and abroad with emerging talents for three days of non-stop jazz.
There are 6 Israeli jazz ensembles in the program, and 4 more playing every evening in the foyer of the cinematheque. These were selected from among 100 applicants. Weiss says he treats the process "as a sacred task. If someone sends me music – I listen. The Tel Aviv mentality let's me be more experimental…I ride that a bit."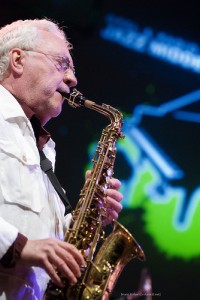 The festival, now in its 21st year, has a tradition of featuring older musicians, the greats who represent the heritage of jazz. David "Fathead" Newman, (1933 – 2009), saxophonist/flutist/composer, a member of the Ray Charles band in the 50s and 60s and bandleader in his own right, celebrated his 75th birthday at the festival in 2008. This year's festival brings Lee Konitz, known as the cool jazz saxophonist, who performed and recorded with Claude Thornhill, Lennie Tristano in the 1940s, and with Miles Davis on the landmark Birth of the Cool sessions.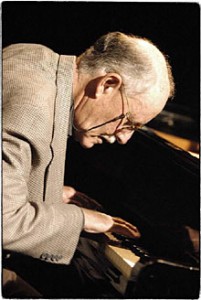 The timing of the festival is auspicious as well. "This is a time of year (winter) when musicians are not typically touring in Europe," says Weiss, "which gives more artistic freedom. A group comes with a particular program created uniquely for the festival." The Don Friedman trio, opening the festival on Wednesday February 3rd at 20:30 is a good example. Pianist Friedman, who has played everything from classic to free jazz over the course of the past 50 years, will be coming to Israel with an ensemble that first came together in 1961 to record "A Day in the City." The trio of Friedman, Chuck Israels and Joe Hunt, which had not played together since, recently reunited for a concert in the US. Weiss suggested that Friedman come to Israel with this classic ensemble, and in a serendipitous move has also brought Friedman together with baritone saxophonist Garry Smulyan, winner of the 2009 Jazz Journalist Award, for a concert on Thursday, February 4th at 23:00.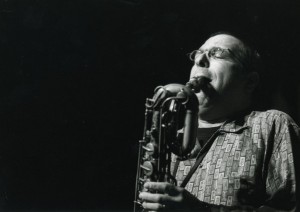 "I consider myself a jazz advocate," says Weiss, "There is a message to these performances." Weiss beleives "It's the responsibility of a public festival not only to bring the sure bets," and accordingly, invites groups that are not yet known in Israel. Although he admits that "it's a risk to bring musicians that are not yet famous – but it has proven itself. Kahil El Zabar was not known here when he first played two years ago, but it was a huge success, and he is back this year."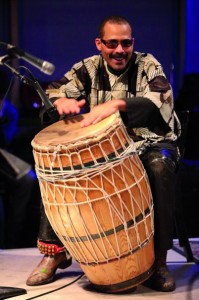 New to the festival this year is Gutbucket, which the dictionary defines as a "raucous, unsophisticated style of playing jazz" and the group describes itself as "Destroying walls between art-rock, avant-squonk, and mathed-out prog, Gutbucket's through-composed charts enter a place of pure sound." Midnight East is intrigued.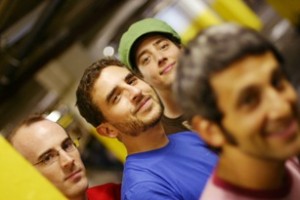 Weiss recommends: "Relate to it as a festival – don't just come to one performance. Come early and enjoy the free performances, and mingling. Go to hear something that you know and love but also try something new."
For the full program see: http://www.jazzfest.co.il/2010//show.html
Tel Aviv Jazz Festival at the Tel Aviv Cinematheque Feb 3 – 5
2 Shprintzak Street, Tel Aviv
Tickets: www.cinema.co.il, 03-6060800
Discounts for cinematheque members and Tel Aviv residents with advance purchase.
Image credit:  top photo – Yoni Kretzmer/Photo: Elizur Reuveni
Yoni Kretzmer will be performing Thursday, February 4th at 23:00
Lee Konitz photo: http://www.flickr.com/photos/volume12/1147479839/
Gary Smulyan: www.garysmulyan.com