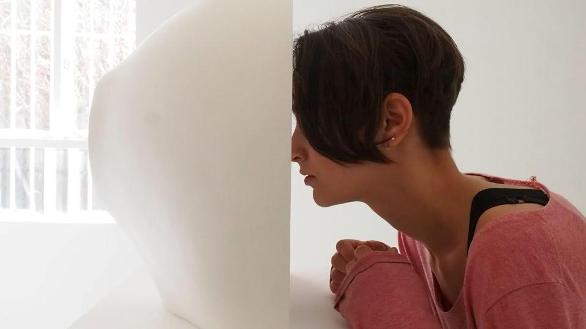 The Noga Gallery of Contemporary Art will be hosting an experimental evening: an encounter between dance and art. On Thursday, February 12, 2015, a group of four dancers who have been working together on this project will improvise in the current solo exhibition of Lea Avital: Man Without Qualities. The event is scheduled to begin at around 20:30. Admission is free, but will be on a 'space available' basis and space is limited, so advance registration is recommended.
For additional information and registration, please write to the gallery: info@nogagallery.com.
Noga Gallery of Contemporary Art 60 Ehad Ha'am Street, Tel Aviv, 03-5660123.
website: www.nogagallery.com; facebook page
Photographer Gadi Dagon possesses a sensitivity and affinity to dance and theatre. Enjoy more of the  photographs on the gallery facebook page.