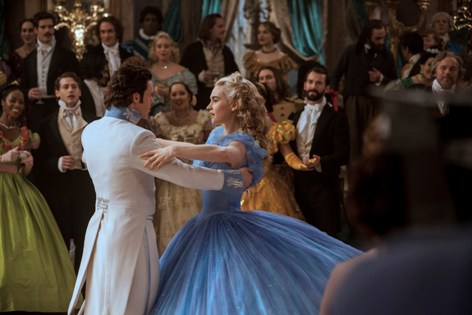 We all want the fairy tale, but I have a feeling that tomorrow's elections might belong to a somewhat different genre. For those of us who want some escapist fun, Disney's new Cinderella is perfect. My trustworthy movie-aficionado companion at this film commented that it was possibly  "the most girly film" he has ever seen – and what better testimony might one wish?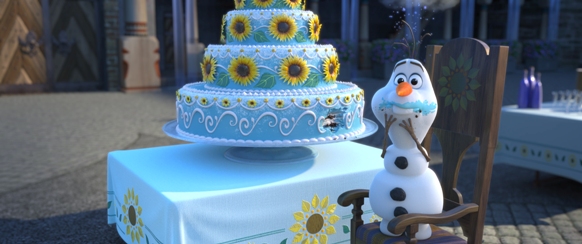 Topping up the over-the-top fantasy is the opening short Frozen Fever, which not only happily reunites us with Elsa, Anna, and Olaf, but even offers a very cute twist on magical powers.
Cinderella remains very faithful to the 1950s story, without any revisionist tendencies. In the transformation from animated feature to live action, director Kenneth Branagh works the human emotional/psychological aspect of the story, bringing the characters to vivid life with a nice sense of back-story, without losing any of the magic. The visuals are lush, lovely and wonderfully funny.
One might take different paths through the film. The fairy dust route follows the beauty and sweet innocence of Cinderella ( Lily James) as the blissful life of her loving family in their ornate country surroundings slowly fades into drudgery for the orphaned Ella. Then gleefully watch beauty and innocence prevail as she is rewarded for her faith and goodness with true love, magnificent wealth, and a kingdom to rule.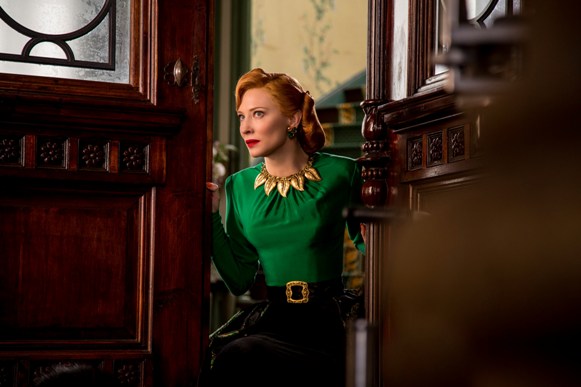 Somewhat more detached yet no less enjoyable, is the alternate path, that derives its pleasure from Cate Blanchett's ultra fashionable stepmother, who seems to have an outfit to match every mood, from scheming to sinister, with occasional forays into snark. Helena Bonham with her quirky style makes a fun fairy godmother, keeping the film from being a bit too earnest.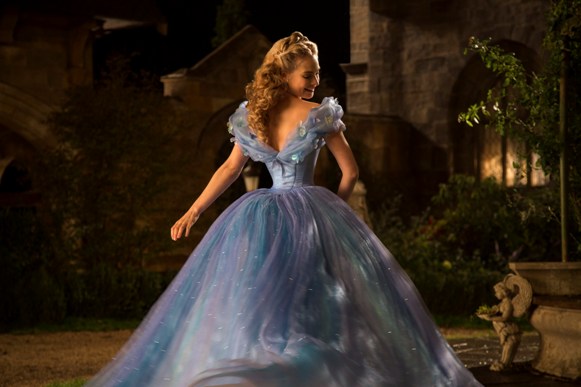 On the scary side, Cinderella has the narrowest waist I've seen on any adult woman except Barbie. She actually looks as though she might snap in two if she bends over; I don't know how she manages all the hearth cleaning and gardening.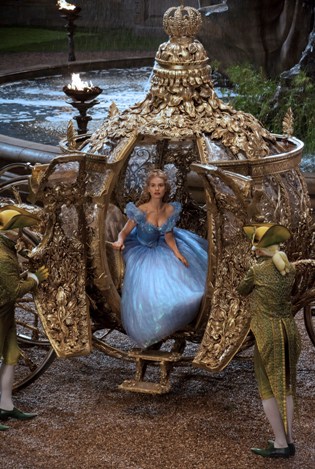 I loved all the scenes with the mice, the pumpkin turns into a ravishing gold carriage, Cinderella's gowns are gorgeous, and those of the stepsister's appropriately ghastly – it's a great escape and fun for kids too.
The film will be shown in theatres tomorrow – election day, March 17th, with the official release on March 19th. It will be screened in two versions: English and Hebrew (dubbed).
Cinderella (USA, 105 min, English)
Directed by Kenneth Branagh; Screenplay: Chris Weitz, based on Disney's Cinderella properties and the fairy tale written by Charles Perrault; Cinematography: Haris Zambarloukos; Editing: Martin Walsh; Music: Patrick Doyle; Production designer: Dante Ferretti; Supervising art directors: Les Tomkins, Gary Freeman; Senior art director: Stuart Rose; Art director: Anthony Caron-Delion; Set decorator: Francesca Loschiavo-Ferretti; Costume designer: Sandy Powell; Cast: Cate Blanchett, Lily James, Richard Madden, Helena Bonham Carter, Nonso Anozie, Stellan Skarsgard, Sophie McShera, Holliday Grainger, Derek Jacobi, Ben Chaplin, Hayley Atwell, Rob Brydon, Jana Perez, Alex MacQueen, Tom Edden, Gareth Mason, Paul Hunter, Eloise Webb.