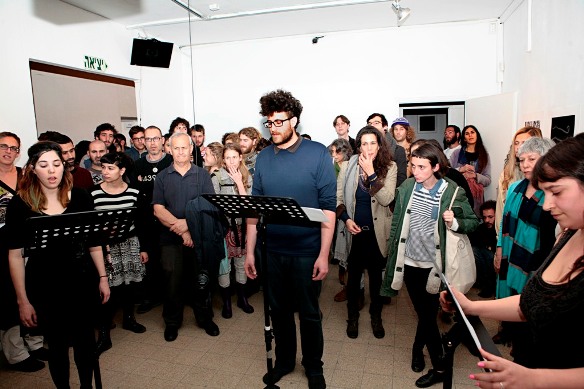 Musrara and Pasáž will be hosting a night of creative mayhem! Musrara,  the arts college in Jerusalem, is coming to Tel Aviv on Saturday, March 21st for an evening of performances and installations – all at 10 NIS admission! Students, graduates and lecturers from the departments of New Music, New Media and Photography will perform and present their works. Doors open at 20:00.
Among the performers:
HTTML – an experimental electronic quartet – free improv, vocals, visuals & more…
Avi Shaharabani – a 3rd year student working on his debut album, performing folk/rock with a touch of the psychedelic
Talk To Your Photocell – Ayala Shamir and Tomer Damsky together with Photosonic, the audio-visual duo of Amir Meir and Gidon Levy performing on light-based synthesizer.
An ensemble of students led by Maya Danon will present electro-acoustic works that merge live performance with digital processing in real-time.
Throughout the space there will be installations, booths, special musical instruments built by students and graduates of the music department, as well as Yossi Marchaim and Ilan Green.
If you are looking for something different – this is it!
Link to facebook event