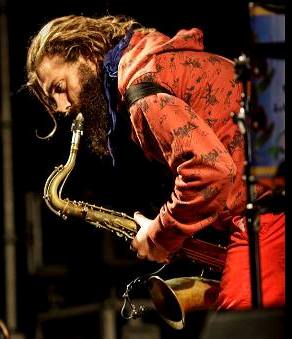 Music lovers, here's what I have to say about the Levontin 7 Floor Festival: amazing musicians! Three nights of great music, no stage, musicians and instruments down on the floor and music everywhere. March 26 – 28, 2015 at Levontin 7, 03-5605084.
Here is the incredible schedule:
Thursday, March 26th
21:00  Malox Two men – Eyal Talmudi & Roy Chen –  and a whole lot of sound. Must be experienced!

21:45 Marsh Dondurma, a parade of talented musicians! 50 NIS advance/60 NIS door. Doors open at 20:30.
Friday, March 27th
21:30  Balcony and Beyond on the floor! Maayan Oved – guitar/vocals, Or Dayan – bass, Eliran Elkayam – keyboards/guitar, Uriya Guetta – drums. Have a listen on soundcloud. 30 NIS
Saturday, March 28th
20:00 Einav Jackson Cohen will bring the piano down among the people with songs from her album as well as new material. She will be hosting singer-songwriter Daniela Spector, with Daniel Shoham on guitar, mandolin, and whatever occurs to this creative guy, and the inimitable Idit Mintzer on French horn and trumpet. 50 NIS.
22:00 EATLIZ  – art rock in an intimate woman-powered chamber performance with Sivan Abelson – vocals, Guy Ben Shetrit – guitar, Tal Even-Tzur – piano & vocals, Katrin Lasko -harp & vocals, Tal Katz – cello, Moran Tzadok – percussion. Performing songs from EATLIZ's latest album: All of It. Acoustic, exotic and intoxicating. 50 NIS. Combined ticket for Einav Jackson Cohen & Eatliz: 70 NIS.