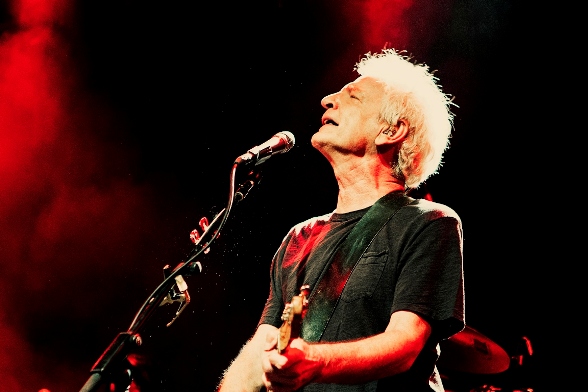 Exciting news – this is the kind of summit meeting I like! Shalom Hanoch will open the Israel Festival in a concert with special guests Yehuda Poliker, Danny Sanderson, and Berry Sakharof on May 28, 2015 at the Sultan's Pool in Jerusalem. This will be a night to remember!
Performing with Shalom Hanoch will be: Moshe Levy, Ronnie Peterson, Ziv Harpaz, Asher Pedi, Tal Aviram and Yossi Fine. It will be a celebration of favorite songs as well as songs from Hanoch's new album, including Anashim (People) and Tamid Ze Achshav (Always is Now).

It's a dream team of musical greats, all sharing the stage at the Israel Festival, with all the beauty and magic of a Jerusalem summer night.
Tickets may be purchased online through Bimot www.bimot.co.il or call *6226. Ticket prices are from 159 – 289 NIS.
Follow Midnight East for more updates on the full program for the Israel Festival 2015.