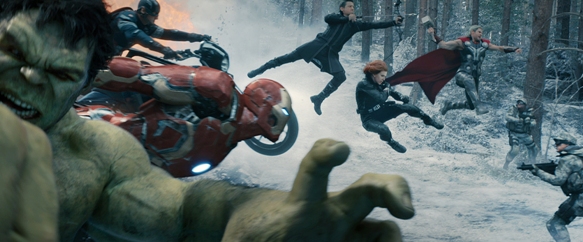 Excitement, action and suspense abound in Avengers: Age of Ultron, the latest installation in the cinema extravaganza that has evolved from the original Marvel comics. Full and proper disclosure – I'm a huge fan. I've been anticipating the release of this film for a while now, and I was not disappointed. Joss Whedon and the gang certainly had me in their grip all the way through. It's no trivial achievement to sustain these levels of adrenalin in a sequel (I respectfully submit Iron Man 2 & 3 to support my claim), and for that, I enthusiastically applaud and recommend the film.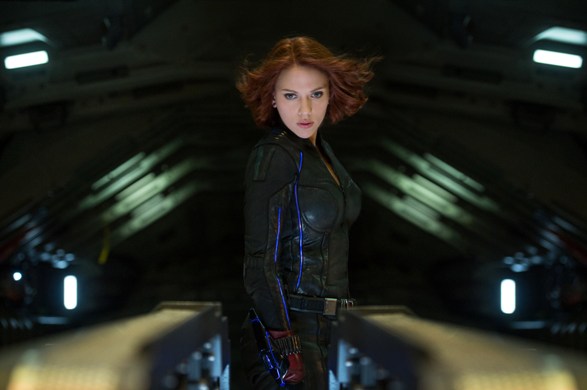 Yet there is more than one way to view a film, in this case I think of at least three different paths. The first is the "immediate experience" as alluded to in the first paragraph, the second is the critical view, and the third is the perspective of the comic series expert. As I do not belong to the third group, I cannot comment on this aspect of the film, and invite any and all comic fans/experts to share their insights. As for the critical view, the thoughts and discussion that come after seeing the film and the adrenalin rush subsides, here I have something to say, but inevitably, this involves spoilers – which I hate. So don't say I didn't warn you…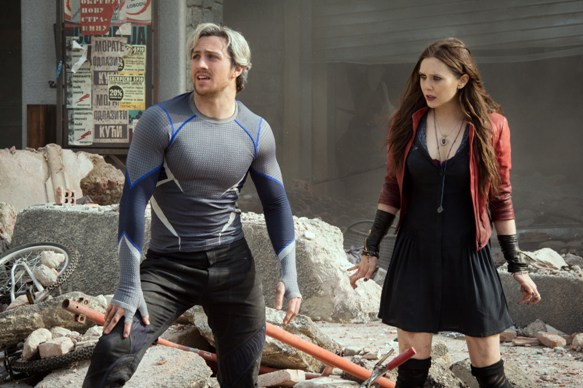 ***BEWARE OF SPOILERS ALL YE WHO READ ON***
The Avengers are faced with a formidable adversary from the start, double trouble with the talented twins, and it just gets worse and worse (which means better and better) as the plot thickens. One caveat (I've already been told this is way too picky), Wanda Maximoff (Elizabeth Olsen) just seems to have too many powers, and no discernible faults, this, combined with dewy beauty make her not quite so interesting to me, I prefer my superheroes somewhat damaged and vulnerable.
Speaking of damaged, Robert Downey Jr. please forgive me for bashing Iron Man 2 & 3 in the paragraphs above, you were spectacularly brash, devil-may-care cool in this film, with a touch of child-like ebullience (YAY!) that makes you simply irresistible! Iron Man has the best one-liners in the film, so I suppose if one must go out, this is the way to go. The phenomenal cast really makes this film work, especially the terrific actor/character synergy of Iron Man, Natasha Romanoff (Scarlett Johansson), Thor (Chris Hemsworth), Ultron (James Spader), Vision (Paul Bettany) and Nick Fury (Samuel L. Jackson).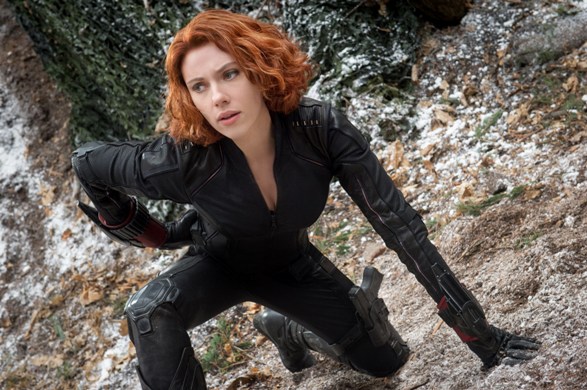 On the question of vulnerable, the hallucination sequences were excellent, however, the plot line eventually took Natasha to a place so clichéd, tawdry and banal that it made me squirm. Black Widow is a terrific character and Scarlett Johansson imbues her with nonchalant brilliance and awe-inspiring strength – intellectual, emotional and physical. Damaged and vulnerable are essential superhero attributes, but please, have a little imagination. Perhaps this was a question of fidelity to the comic series, but still… there is more to women (both fictional and non-fictional) than their child-bearing internal organs. Really. I'm sure with a little thought and imagination one might have found a better twist to this back-story.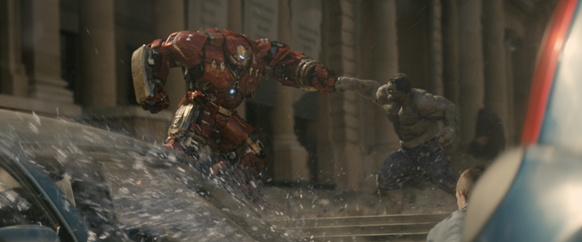 Best action scene in the film – containing the Hulk. Worst sub-plot: Natasha and Bruce Banner. Watch yet another wonderful woman go weak at the knees when she meets the monster of her dreams. I'm all for character-driven plot, but please, let's let that plot suit the character, rather than write to lowest common denominator popular passé stereotype. Vision, on the other hand, is delightfully ambiguous, it would be great to see him again in some sequel. Ultron is brilliantly bad to the core, he oozes evil intentions and James Spader infuses him with villainous vitality. All in all –  end of the world as we know it once more skillfully averted (whew!), some nice laughs and great fun.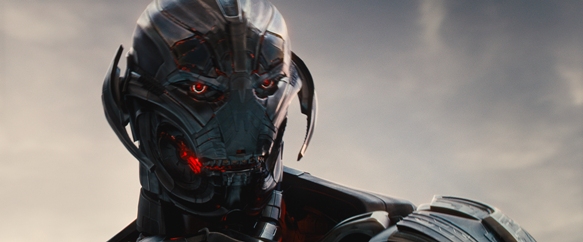 Avengers: Age of Ultron
Written and directed by Joss Whedon; Cinematorgraphy: Ben Davis; Editors: Jeffrey Ford, Lisa Lassek; Music: Brian Tyler, Danny Elfman; Music supervisor: Dave Jordan; Production designer, Charles Wood; Supervising art director: Raymond Chan; Art directors: Julian Ashby, Tom Brown, Jordan Crockett, Matthew Robinson, Phil Sims, Mike Stallion, Mark Swain; Costume designer: Alexandra Byrne; Visual effects supervisor: Christopher Townsend; Visual effects and animation: Industrial Light & Magic; Cast: Robert Downey Jr., Chris Hemsworth, Mark Ruffalo, Chris Evans, Scarlett Johansson, Jeremy Renner, Don Cheadle, Aaron Taylor-Johnson, Elizabeth Olsen, Paul Bettany, Cobie Smulders, Anthony Mackie, Hayley Atwell, Idris Elba, Stellan Skarsgard, James Spader, Samuel L. Jackson, Thomas Kretschmann