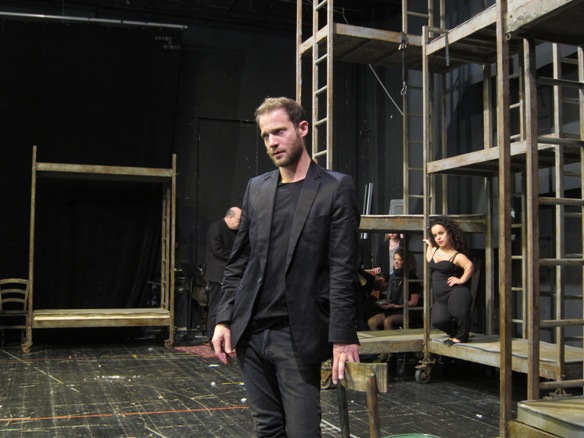 The Threepenny Opera, with its scathing social critique and jazzy numbers, will open at the Cameri Theatre on June 11, 2015, directed by Gilad Kimchi. Since this is Brecht, please remember that the jazzy songs and dances are there to disrupt the emotional connection between the viewer and the characters onstage, this disconnect allowing one to reflect on the themes and issues. Of course, if you are having a lot of fun while contemplating social change, that's fine too. A backstage peek at Cameri rehearsals would seem to indicate that pleasure and social critique work very well together.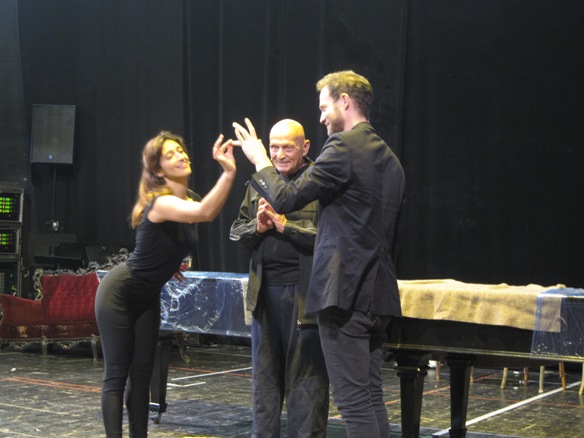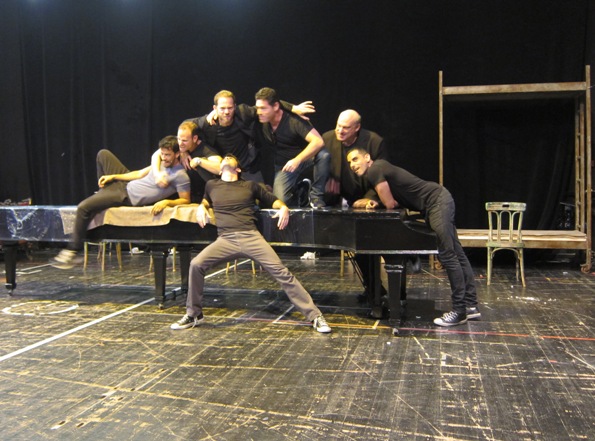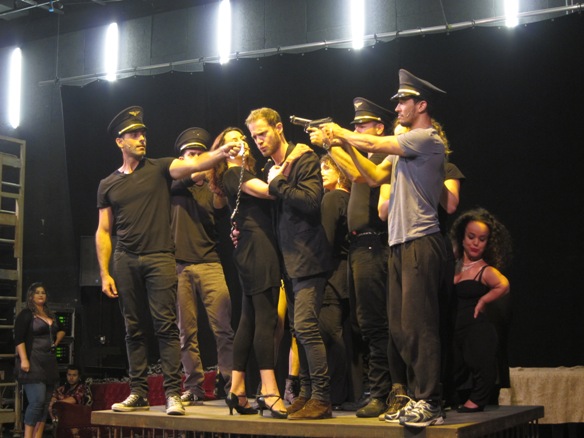 The cast is excellent, with Itay Tiran as the amoral Mack the Knife, Gadi Yagil as his scheming father-in-law Peachum, Irit Kaplan as Mrs. Peachum, and Merav Shirom as their daughter Polly, Mack's new bride. Yossi Graber brings his radiant presence to the role of Street Singer. Chief of Police Tiger Brown (Simha Barbiro) is also Mack's old army buddy, and interestingly enough, his daughter Lucy (Kinneret Limoni) also seems to have a claim on Mack's heart (or some other vital organ), as does Jenny Bordella (Helena Yarlova). Yes, it gets interesting.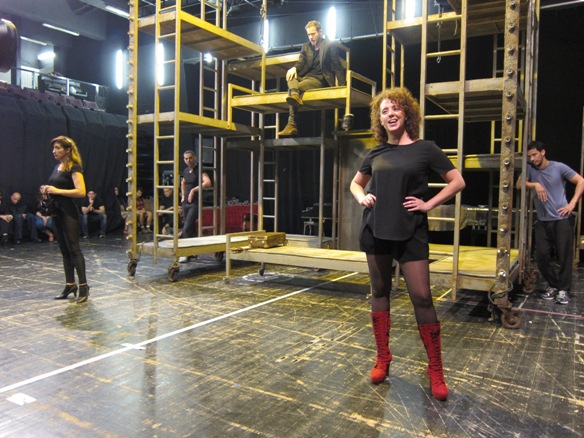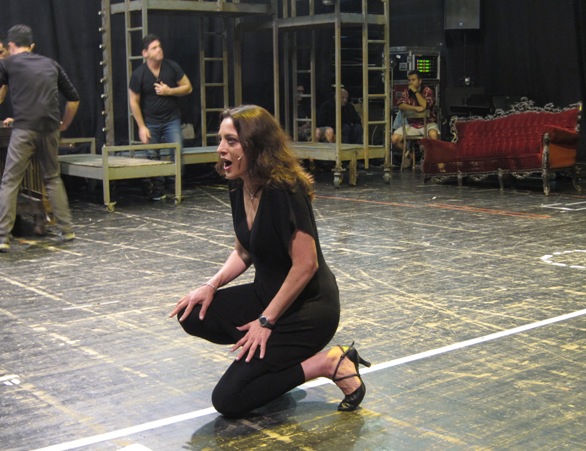 Brecht adapted his play from John Gay's The Beggar's Opera, with Kurt Weill composing the original score. Brecht's assistant and collaborator Elisabeth Hauptman translated the libretto from English to German, and the Hebrew version is translated by the talented Dori Parnes. The Threepenny Opera premiered in Berlin on August 31, 1928. Introducing this morning's look at a few select scenes, Cameri Theatre Artistic Director Omri Nitzan mentioned Brecht's predilection for establishing distance between the audience and the events of the play in history and geography, setting The Good Person of Szechuan in China and The Threepenny Opera in London. From that comfortable vantage point one can more readily observe and critique the moral failings and sins of society, government, and all those who wield power over the vulnerable and the poor.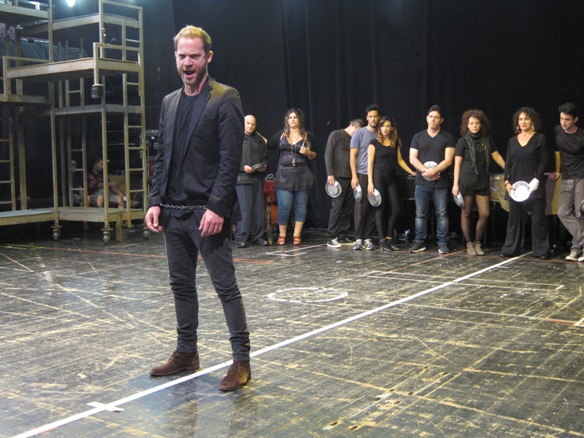 As Mack says: "Food first, then morality."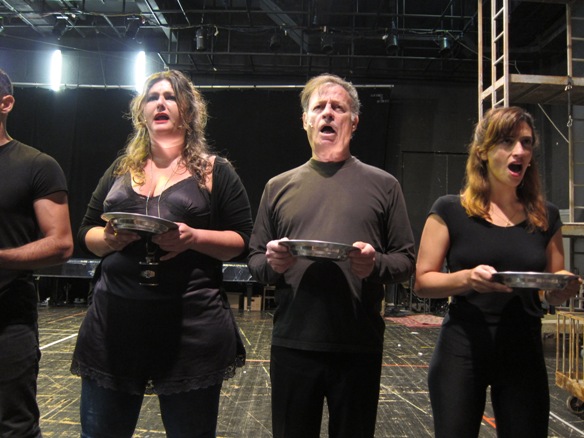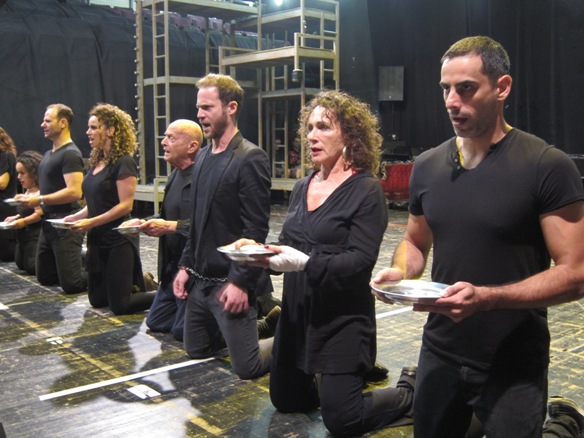 Performances dates, ticket purchase and additional information may be found on the Cameri Theatre website.
All photos were taken during a preview look at rehearsals for The Threepenny Opera at the Cameri Theatre, without costumes or set.