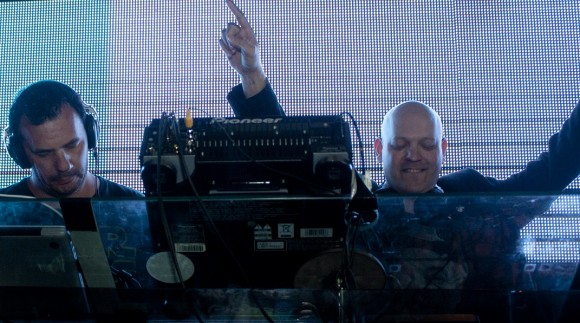 Dreaming of Utopia but having nightmares of dystopia? Come speculate, fantasize, argue, drink, dance, and philosophize with Utopia's September events! Utopia – the Tel Aviv International Festival for Science, Imagination and the Future – is mixing things up this year with cool events September 7 – 10, to be followed by the annual Utopia Film Festival, December 8 – 15, 2015.
What's on the program?
Utopia Think Tank
Think politics & technology with a Sci Fi twist, and concern for the future. Main topics to be discussed include: technology and inequality, the evolution of the nation-state and the autonomous, robotic, labor-free market. Join the conversation! Admission is free, registration required.
September 7th, 9:00 – 17:00 at the Google Campus Tel Aviv, 34th floor, 98 Yigal Alon Street
Utopia Think Tank event page
Think Tank registration
Ideas Bazaar & Addictive TV
Speakers will tackle intriguing topics such as – why do we hate human-like robots? – in short, speedy lectures, THEN chill with Addictive TV. The British duo of Graham Daniels and Mark Vidler described their work to Midnight East writer Meirav Seifert on their first Utopia voyage in 2011:
Graham: It's a cross between an electronic act and filmmaking. We might take a guitar riff, footage of somebody shouting in a movie, slamming car doors- we take all of those rhythms, and make music from them.
Mark: We sample (take excerpts) from famous films, television shows and music videos. We sample both the audio and video from the scenes that interest us, and then we remix them live, onstage.
Cool! Read the full interview here and chill with Addictive TV at Utopia Pop Up!
September 9th: Ideas Bazaar 19:30 – 22:30; Addictive TV 23:30
Pasáž, 94 Allenby Street, Tel Aviv
Utopia Pop Up
Can't wait for the Utopia Film Fest in December? No worries, Utopia Pop Up will feature select Sci Fi/Fantasy films at 10 intimate, unexpected, secret locations … to be disclosed… Including the first Israeli screening of Lost River, fave films from Utopia past and more, including: Safety Not Guaranteed, Gattaca, Under the Skin, Robot & Frank, and Snowpiercer.
Links: Utopiafest facebook page
Utopia Pop Up event page Tickets may be ordered via this link.