Oneg Shabbat, a series of Saturday concerts at the Felicja Blumenthal Center in Tel Aviv, aims to revive the joyous spirit of the cultural events hosted by Israeli poet Hayim Nahman Bialik in the mid-1920s. During the months of November and December 2015, there will be performances and encounters with artists and cultural figures hosted by Shiri Lev Ari every Saturday at 12:00, as well as performances for children at 10:00. Admission to all events will be FREE!
Saturdays at 12:00 Felicja Blumenthal Music Center:
November 7th – Sasha Argov "Songs and Stories from Father's Home" – marking the 100th anniversary of Argov's birth, with his son Itamar Argov on trumpet and flugelhorn, Gabi Argov (daughter-in-law) – piano and vocals, and his granddaughter Noa Argov – vocals.
November 14th – Songs, Piyyut and Learning Together in cooperation with Beit Tefilah Israeli. Reni Yaeger will lead and perform together with Atalia Lavi – vocals, Yotam Mahler – piano, Yonatan Niv – cello, Eitan Gofman – wind instruments.
November 21st – Quartet Toukan – When Bialik Meets Fairuz. Songs and melodies from East and West, a multicultural meeting of musicians. Miriam Toukan – vocals, Idan Toledano – oud, guitar, accordion, Dr. Rachel Galai – cello, Noa Waks – percussion.
November 28th –  Stand Up Torah – Gil Kopatz and friends review Parashat HaShavuah as Stand Up Comedy. Gil Kopatz will be hosting Eli Haviv and Guy Adler.
December 5th –  A musical performance of songs by poets Leah Goldberg, Rachel, Moshe Vilensky, Mordechai Zeira, Alexander Penn. Ola Schur-Selektar – vocals, Niv Kaufman – piano and musical direction.
December 12th – Shabbat Hafla with Adi Keisar – rhymes, and Yehuda Keisar – oud.
December 19th –  Bialik's Tel Aviv – Dr. Asaf Inbari.  A look at the final decade of Bialik's life, his Tel Aviv days – more meaningful and productive than has been previously considered.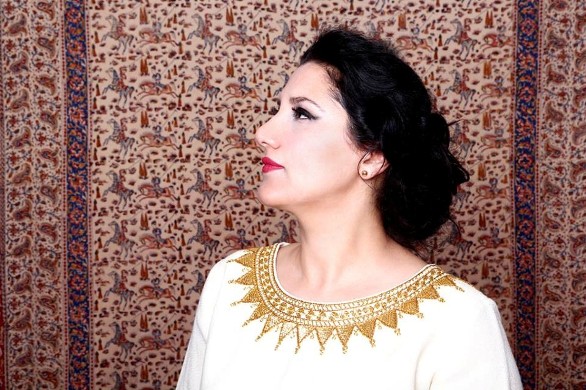 December 26th – Talking Shabbat in Bialik's Language. Prof. Zvia Valdan – linguist, Prof. Rafi Valdan – medicine, and Maureen Nehedar – singer/composer. A discussion of Shabbat in the contemporary Israeli scene, and Shabbat Piyyuts in original arrangements. In cooperation with the Daniel Centers.
Admission is based on space available. Oneg Shabbat events are produced by the Tel Aviv Municipality in coorperation with UJA Federation of New York.