Canadian jazz singer-songwriter Molly Johnson will be performing in Israel for the first time at The Israeli Opera on Friday, November 20, 2015, with Because of Billie, featuring originals and Billie Holiday songs. Performing with Molly Johnson will be Adrean Farrugia – piano, Michael Downes – bass, Larnell Lewis – piano.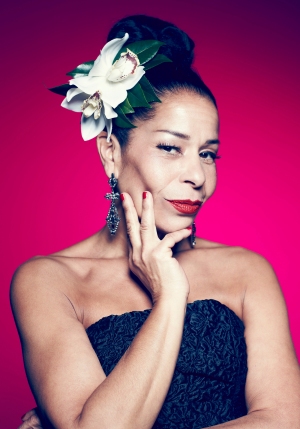 "For years, people have said to me, 'You are so much like Billie Holiday.' My response has been 'No, I am because of Billie." Molly Johnson tells how the show and album, released in 2014, came to be:

Molly Johnson made her stage debut as a child, performing in Porgy and Bess at the Royal Alexandra Theatre. Trained in dance as well as music, she started her first band at age 15, and an initial interest in disco and rock soon turned to jazz… Her voice is strong, warm, and distinctive, and she has shared the stage with a wide spectrum of singers – such as Lenny Kravitz and Celine Dion.
Molly Johnson at The Israeli Opera – Friday, November 20, 2015 at 22:00
Tickets are: 199/162/125 NIS, and may be ordered online www.israel-opera.co.il, or call: 03-6927777.