The Museum for Islamic Art will celebrate leading women in contemporary Arabic music during the month of December with the "In Women's Rhythms Festival" featuring: Mira Awad, Shefita, Lubna Salameh and Nasreen Qadri. These events will be part of Jerusalem's Hamshushalayim events and take place on the following dates: December 3 – 5, 10 – 12, 17 – 19, and 24 – 26.
The musical evenings are an accompaniment to the exhibition Tiraz: Local Embroidery: Palestinian Costumes from the Manuel Kleidman Collection. Curated by Rachel Hasson, the exhibition takes a closer look at women's culture, identity, and status through the intricate and colorful embroidery that adorns their garments. These women's dresses, decorated with traditional folk patterns are a woman's most personal items. Hand embroidered by the wearer, one may view the embroidery as a private language, a code that enfolds a woman's expression of her identity, choices, and status. The exhibition will be on display until February 20, 2016.
"In Women's Rhythms Festival"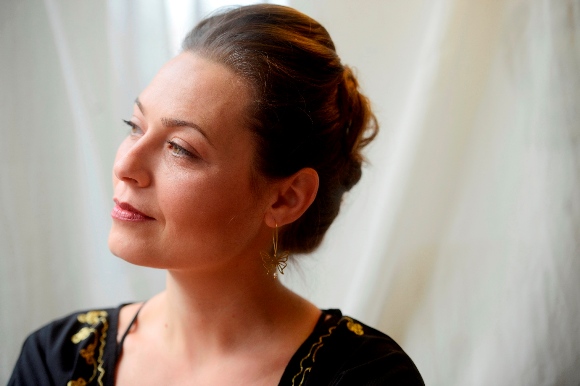 December 3rd at 22:00 – Mira Awad in an acoustic performance with original songs in Arabic and Hebrew. Awad is a talented singer and composer, this intimate performance is much recommended!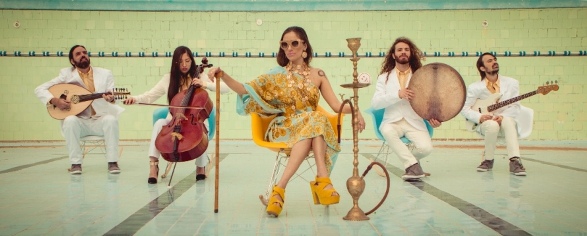 December 10th at 22:00 – I am very much intrigued by Shefita and her Middle Eastern covers of Radiohead (Karma Police) and Nirvana!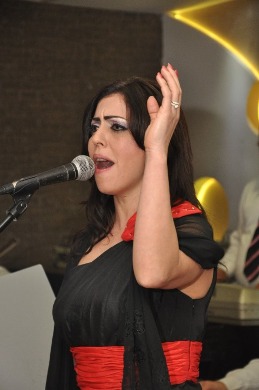 December 17th at 22:00 – Lubna Salame will perform the songs of Um Kultum and favorite songs from the repertoire of Arab classics women singers. Salameh will be accompanied by an ensemble from the Arabic Music Orchestra of Nazareth.

December 24th at 22:00 – Nasreen Qadri will present "Chayati" – an evening that merges Arab music classics with Israeli pop and original songs from her debut album.

Museum entrance will be free on Thursday nights from 21:00 – 1:00 ; "Women's Rhythms" events are 50 NIS, advance purchase only. Tickets may be purchased online via this link, or call: 02-5661291. There will be live music performances in the galleries on Thursday nights in December, admission free. More information is available on the Museum of Islamic Art website.