The TLV International Student Film Festival is celebrating its 30th anniversary this year! The festival's 17th edition (in the past the festival was held on alternate years) will take place from June 9 – 16, 2016 at the Tel Aviv Cinematheque, with special events extending far and wide. Founded in 1986 by students of Tel Aviv University's Department of Film and Television, the festival has become a hub for student films and short films, with international and Israeli film students filling the cinematheque with a creative, youthful vibe. The diverse and very full program includes 200 films from students at films schools in 70 countries, with competitions for international and Israeli films, as well as a short film competition.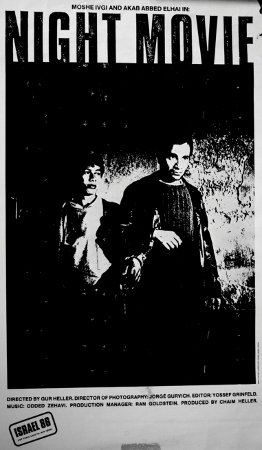 The festival will host several esteemed members of the film industry from Israel and abroad, who will give master classes and attend screenings of their films, as well as serving on competition juries. David Gordon Green, whose film Prince Avalanche won the Silver Bear at the Berlin International Film Festival in 2013, and is also known for the comedy Pineapple Express starring James Franco and Seth Rogen – both films will be shown at the festival. Michel Hazanavicius, whose film The Artist won several Academy Awards in 2011, including Best Director and Best Picture, will conduct a Master Class at the festival, and will participate in a Q & A following the screening of The Artist.
The festival features many special events and projects – one, the Film Bus Project, is already on its way. 30 students began a week-long journey around Israel on June 2nd, at each stop they conduct activities making a connection between the place and film. Youth groups have been working on projects for three months in each of these locations, when the film bus arrives, they will shoot, edit, and show their films in a special outdoor screening, along with a film created by the students who worked with these groups, and an Israeli film.
More cool events:
Pop-Up Cinema at Dizengof Center from June 6th—15th from 12:00 to 20:00, at the Dizengof Center Gallery. Inviting visitors to take a break and watch a short film, there will be three viewing areas of different sizes, offering a choice of films from 5 to 20 minutes in length, suitable for all varieties of lunch/coffee breaks. Students from Tel Aviv University will be on hand to answer questions and chat about film.
Cinema Club at Romano (9 Jaffa Road) – 100 years of cinema remixed with electronic music, an audio visual show with clips ranging from Spike Lee to Jean Luc Godard via Fourtet and Gold Panda. Saturday, June 11th at 22:30.
A festive screening of Night Movie (Seret Layla), the film that won Best Israeli Film at the first festival in 1986. Directed by Gur Heller, the film follows the night journey of a reserves soldier and a Palestinian teen, shackled together by handcuffs. Monday, June 13th at 21:00.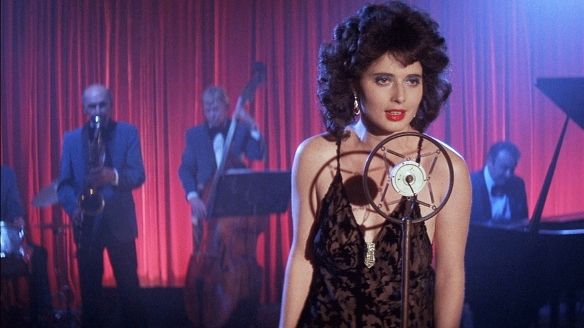 Celebrating synergy – Blue Velvet, David Lynch's masterpiece, came out in 1986, the same year the TLV International Student Film Festival was launched. On Thursday, June 16th, the Tel Aviv Cinematheque will be transformed from top to bottom for a very special festive screening of the film.
The full program and additional information may be found on the festival's website in English.