Israeli films making their debut at the Jerusalem Film Festival are one of summer's great pleasures. The 33rd Jerusalem Film Festival will take place from July 7 – 17, 2016, at the Jerusalem Cinematheque.
Israeli Films in Competition 2016*:
Haggiag Competition for Israeli Full-Length Feature Films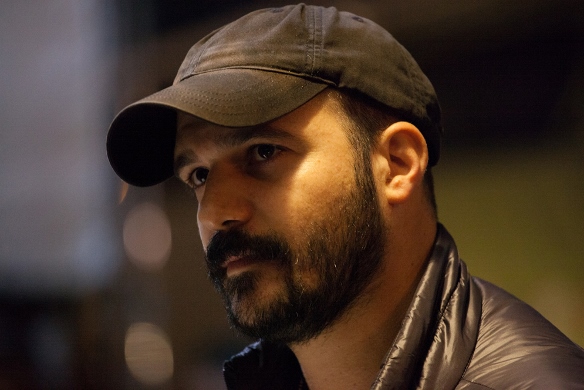 Our Father – directed by Meni Yaesh
Prod.: Marek Rozenbaum, Michael Rozenbaum, Jonathan Rozenbaum, Jérôme Bleitrach
Ovadia Rachmim is the strongest and most violent doorman of Tel Aviv night clubs. He and his wife Rachel are trying to get pregnant for 5 years. A small time gangster named Shalom, offers Ovadia a job, to be a debts collector, offering him a lot of money. Ovadia sees this as great opportunity to start an expensive private treatment for his wife. As soon as Rachel gets pregnant, he decides to stop working for Shalom. Shalom wants him for the most important mission. The mission in which Ovadia has to betray all his best friends. Now it's the time to pay the price of becoming a father.
We had a Forest – directed by Guy Raz
Prod.: Guy Raz
Heading out to a stressful day at his work place, Mori, a devoted family man, is completely unaware of the tragic mistake he has made. "We Had a Forest" touches an unfathomable and horrifying human failing.
Harmonia – directed by Ori Sivan
Prod.: Mosh Danon
Sad Sarah, harpist in the Jerusalem Philharmonic Orchestra, is married to Abraham, the almighty conductor of the group. They have no children. When Hagar, a young horn player from East Jerusalem joins the Orchestra, Sarah's world erupts. A unique friendship evolves between the two women. Hagar, feeling Sarah's pain from not having children, offers to have a baby for Sarah. Ismail, born to Hagar and Abraham, is a wild and gifted pianist whom Sarah raises as her own. When Ismail discovers the true identity of his mother, his world – and that of those around him – falls apart. Harmonia maintains the unique essence of the biblical story from Genesis and adds a personal and human perspective.
Moon in the 12th House – Dorit Hakim
Prod.: David Mandil

When a pair of estranged young sisters – Lenny who stayed at their childhood home to take care for their debilitated father, and Mira, who left for a new life in Tel Aviv – are reunited, they must come to terms with the circumstances that tore them apart. Love and Affection binds the characters and leads them towards fragile redemption.
Saving Neta – directed by Nir Bergman and Eran Bar-Gil
Prod.:, Chilik Michaeli, Tami Leon, Avraham Pirchi
Executive Producer: Rina Schneur
Four women whose lives are in turmoil encounter a mysterious stranger, Neta, whose honesty and vulnerability will help them reconnect with their dearest ones, their families. Neta's life took a sudden wrong turn and he's searching for the path again. His story is told through the women's stories he meets over the course of one year at a crucial point – for them and for him. The women he meets will reroute his life as he will help them reconnect with their dearest.  All of the characters are reflections of the others and questions that arise in one story are sometimes answered in another.

Beyond the Mountains and Hills – directed by Eran Kolirin
Prod.: Eilon Ratzkovsky , Yochanan Kredo , Yossi Uzrad ,Lisa Shiloach Uzrad ,Guy Jacoel
Co-prod.: Diana Elbaum ,Sebastien Delloye ,Michael Weber, Viloa Fugen
David is discharged from the army after serving for 27 years. He returns to his home and his family after being distanced from them for years, and tries to find himself in his new civilian life.. he finds himself alone at home, watching a morning show on TV and listening to the radio. When a friend suggests working for a company that markets dietary supplements, David sees this as an opportunity to get his foot into the door of the business world and make something of himself. But this decision slowly gets him and his family entangled in the web of dark forces that rule life in Israel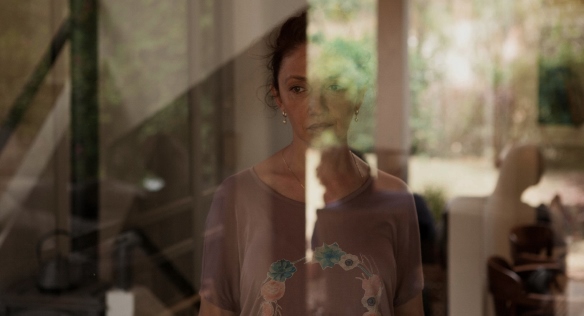 One Week and a Day – directed by Asaph Polonsky
Prod.: Saar Yogev, Naomi Levari
When the Shiva over their son ends, a return to routine seems to be in order for Vicky, while her husband, Eyal, opts for a total abdication of routine — stealing his dead son's bag of medical marijuana and proceeding to get high with his stoner neighbor.
As the world refuses to accommodate Vicky and Eyal's sensitivities during their time of bereavement, the two parents act out in outlandish ways as they attempt to regain a sense of control over their lives and find out that despite the most painful losses imaginable, the world stops for no one's mourning.
Van Leer Competition for Israeli Full-Length Documentary Films
My Hero Brother – directed by Yonatan Nir
Prod.: Yonatan Nir, Enosh Cassel, Itamar Peleg
A group of remarkable young people with Down syndrome embarks on a demanding trip through the Indian Himalayas, accompanied by their "normal" brothers and sisters. Unresolved conflicts and the complexities of growing up with a Down syndrome child in the family come to surface, while a heart-warming and special closeness develops among the siblings as they deal with formidable physical and emotional challenges. The difficult trials and poignant relationships set against the richly colorful backdrop of India, open new horizons and greatly deepen our understanding of special needs people and their families.
Ben-Gurion, Epilogue – directed by Yariv Mozer
Prod.: Yariv Mozer, Yael Perlov, Patrick Winocour & Guigon Juliette
The film based on a discovery of 35mm reels of 6 hours never before seen interview with David Ben-Gurion, one of modern history greatest leaders. It is 1968; he is 82 years old, 5 years before his death. He lives in his secluded home in the desert, removed from all leadership discourse, which allowed him a hindsight perspective on the Zionist enterprise. Ben-Gurion was now able to engage in truly introspective soul searching, which is the focus of the film. Ben-Gurion's clear voice provides a surprising vision as for today's crucial decisions as for the future of Israel.
Kindergarten – directed by Era Lapid, Haim Lapid
Prod.: Avishai Peretz, Levi  Zini
The intolerable ease with which people can ruin a person's life with a hasty accusation, as well as the dilemmas this creates. Ramat Hasharon, 1992: A well-known kindergarten teacher is accused of severely abusing the children in her care. The accusers: the kindergarten teacher's assistant and a one of the parents.  An ambitious police officer obtains incriminating testimony from the parents. The kindergarten teacher is thrown into a detention cell with prostitutes and drug addicts. Twenty-four years later, every morning the kindergarten teacher leaves her home, which is next door to the kindergarten that is no longer under her supervision, wandering the streets with no hope.
Dimona Twist – directed by Michal Aviad
Prod.: Ayelet Kait, Amir Harel
Seven women arrive in Israel by ship in the 1950s and 1960s and are sent straight to Dimona, a town recently established in the desert. They now open up and share their life stories that have never before been told from their perspectives. What happened during the first fifteen years to the girls and women who arrived with their families from North Africa and Poland and found themselves building a town in the middle of the desert? They talk about the pain of leaving their homes behind, about poverty and the difficulties of adjusting in their new homeland, and about their determined attempts to create rich and meaningful lives. In the film Dimona Twist, which mixes between conversations with the protagonists and private and public archives, they recount the struggles they took part in and the insights they gained, with humor, sorrow and dignity.
Pepe's Last Battle – directed by Michael Alalu
Prod.: Stav Meron, Michael Alalu
Pepe Alalu, (69) one of the left-secular leaders in Jerusalem is running for mayor. In a divided city full of deep conflicts with an overall uprising of the religious and right wing, he knows his chances are low. Still, he believes that his run is important as an idealistic alternative and a ray of hope for the unsecure future of the Israeli left-wing. His son, Michael (32), the director of the film, decides to help Pepe in his fight against windmills. Even though there is a huge gap between two of them, during the election campaign they will start to build a bridge between themselves and finally try to understand each other.
Forever Pure – directed by Maya Zinshtein
Prod.: Maya Zinshtein, Geoff Arbourne
Beitar Jerusalem F.C. is the most popular and controversial football team in Israel, the only club in the Premier League never to sign an Arab player. Mid-way through the 2012/13 season, a secretive transfer deal by the owner, Russian-Israeli oligarch Arcadi Gaydamak, brought two Muslim players from Chechnya. The deal inspired the most racist campaign in Israeli sport that sent the club spiraling out of control. One season in a life of this famed club is a story of Israeli society, personal identity, politics, money and a window into how racism is destroying a team and society from within.
Photo Farag – directed by Kobi Farag
Prod.: Mosh Danon
Photo Farag recounts the tale of 10 siblings from Iraq who immigrated to Israel and revolutionized photography. Farag is salvation. Farag Bilbul started photographing in Baghdad when he was 9 and continued after he immigrated with his family to Israel.  Thanks to a rare talent he managed to save them from a hardworking life. Farag climbed quickly to the top and opened with his brothers the largest photography studios in the country. His first name became the family name and a synonymous for photography. But then something went wrong. "Instead of salvation Farag brought devastation" says his brother. Using rare footage nephew Kobi Farag embarks on a journey to solve the riddle that is this family.
*The program information and film synopses have been provided by the Jerusalem Film Festival.