Israeli jazz takes center stage as the Red Sea Jazz Festival is celebrates its 30th anniversary this year. Artistic Director Eli Degibri recalls, "When I was 14, I wasn't yet allowed to go to the festival. At that time, I'd listen to the live shows on the radio and my dream was to perform at the festival. When I was 17 my dream came true. I don't think there is an Israeli jazz musician for whom the festival has not been an influence." The festival will take place in Eilat from August 27 – 30, 2016.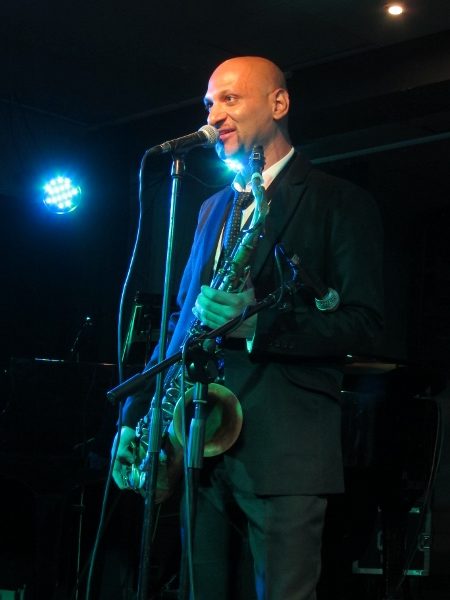 An exciting lineup of Israeli jazz musicians will be performing at the festival, including Dan Gottfried, the festival's founder. Just to name a few: Chick Corea (the wonderful exception to the Israeli lineup) with bassist Avishai Cohen; Balkan Beat Box; Yemen Blues; Gershon Waiserfirer; Tatran; Avi Lebovich; Amos Hoffman; Kutiman; Yair Dallal; Albert Beger; and saxophonist and Artistic Director Eli Degibri. Some, like Yoni Rechter and Shalom Hanoch, are not typically associated with jazz, but as Degibri commented, contemporary rock music, as well as Mizrahi music, were influential to the development of jazz in Israel, and these two rock greats will be participating in the festival this year.
One of the unique aspects of the festival with its focus on Israeli jazz, is that it will be presenting several generations of Israeli jazz musicians, including the future generation. The festival's youth program fosters the development of young jazz musicians, holding a contest for young ensembles – the three top ensembles selected will perform at the festival! The finals for the contest will take place this Friday, July 8th at The Zone in Tel Aviv, starting at noon. It's a great opportunity to get better acquainted with the young jazz talents in Israel, and cheer them on – come hear the future of Israeli jazz! Here's the link to the facebook event.
The full program and list of participating artists in the Red Sea Jazz Festival is available on the festival website.