We may learn the most intimate truths about our lives from strangers, while our families drive us crazy. It is never too late, change is possible and we have the capacity to realize our dreams; some dreams are lost forever, some people will never change and sometimes, it's too late. Cherry Blossoms, a film by Doris Dörrie, presents this play of opposites with sensitivity and humor. The film juxtaposes the painful and awkward with the transcendent, revealing the beauty of the unadorned moment.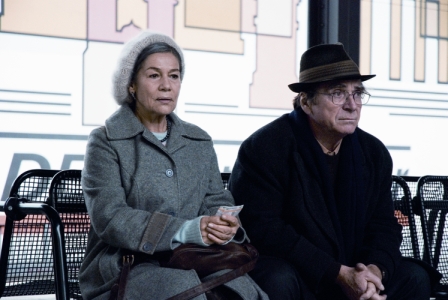 Rudi and Trudi (Elmar Wepper and Hannelore Elsner), a devoted Bavarian couple; contend with the specter of illness and death, while trying to maintain relationships with their adult children. Their visit to Berlin with their self-absorbed children is but one of the first stops on a journey to unexpected places, defined by the choices they make along the way.
The art of Butoh dance is a central image in the film, with exquisite scenes from a performance by Tadeshi Endo. A Japanese Butoh artist who studied theatre in Vienna, Endo is the director of the Butoh MAMU Center in Göttingen, which he founded in 1992. Endo developed his own dance style – Butoh-MA, which unites elements of Eastern and Western culture. MAMU is derived from two terms in Zen Buddhism: MA means space in between and MU means the big emptiness. Exploring the tensions between Yin-Yang, male-female, the dance represents a way of encountering and experiencing the world, which becomes a powerful image in the film. Currently showing in theatres in Israel.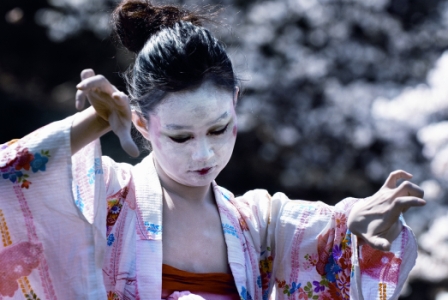 AYELET DEKEL