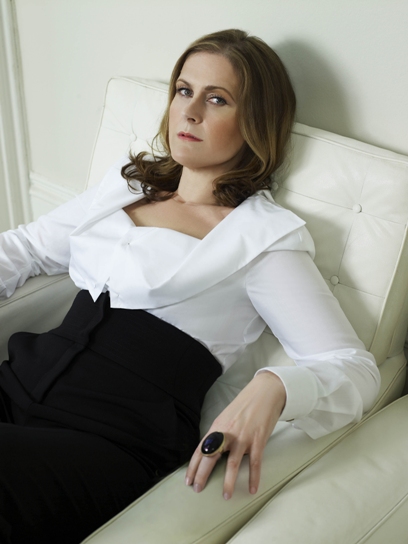 Holon International Women's Day Festival will groove with the sounds of Motown and British singer Alison Moyet, in a three day celebration of women's creativity from March 3 – 6. Music will be at the heart of the festival this year, under the artistic direction of Daniela Michaeli. Now in its 14th year, the festival honors those women who have made an imprint on Israeli culture, offers a stage for musicians, playwrights and visual artists, and a platform for discussions.
Singer/songwriter Corinne Allal will perform songs from her mythological first album in a reunion concert with the Gan Eden band. The 1984  "Corinne" was a groundbreaking album for women and rock in Israel. Performing with Corinne are: Doron Picker, keyboards and arrangements, Michel Amar percussion, AlmaZohar, Vered Picker and Alona Daniel.
Alison Moyet, this year's featured guest, came into the public eye with Yazoo in the early 80s. The British synth pop duo of Moyet and Vince Clarke (formerly of Depeche Mode), known as Yaz in the US, played Moyet's bluesy voice against Clarke's pop tunes from 1981 – 1983. Clarke went on to form Erasure, while Moyet pursued an independent musical career. She has released several albums and is known for hits such as "Love Resurrection."
The legendary divas of Motown – Diana Ross, Aretha Franklin, and Mary Wilson, to name a few – will be celebrated in a tribute concert by Israeli divas. Efrat Gosh, Ninette, Yael Dekelbaum, Rona Kenan, Mika Sadeh and Gal de Paz will be bringing the R & B sound to Holon to mark Motown's 50th anniversary in "My Girl".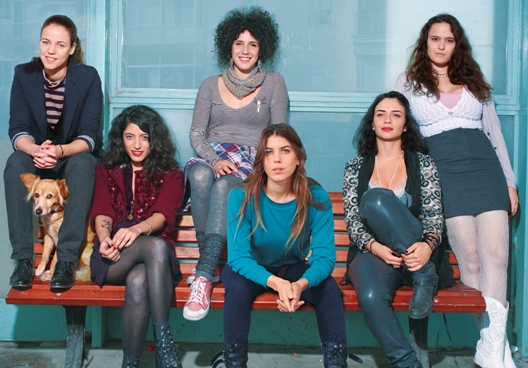 Efrat Gosh will perform songs from her soon to be released new album, including the hot "Ah, Ah, Ah" – enjoy a preview with one of the song's seven video clips.
 The festival's main event is a tribute to director and beloved teacher Nola Chelton, a central figure in Israeli theatre. Chelton began working in theatre in the early 70s. Among her colleagues, students and actors participating will be: Oded Kotler, Leora Rivlin, Joshua Sobol, Salway Nakara, Moni Moshonov, Yaheli Sobol, Shlomo Bar Aba, Sandra Sadeh, Limor Goldstein, Shlomo Bar, Itzik Weingarten, Dalik Wolinik, Hava Ortman, Etti Vaknin, Dvir Bendak and Daniela Michaeli.
Dvora Bartonov, dancer and recipient of the Israel prize will be recognized in a special tribute to the 95 year old honored citizen of Holon – an exhibit of photos from different periods in her life that display her unique style. The exhibiting photographers include: Herman Lersky, Ina Friedman, Michael Cohen. The exhibit will also feature a short video by Michal Bat-Adam.
The play, "You are to Yourself" directed by Yoram Falk and based on the book by Shlomit Valfish which looks at several courageous women and the stories of their divorce process. The play will be performed by Gesher actors: Natasha Manor, Svetlana Demidov and Michal Weinberg. The performance will be followed by a discussion with the author. Two other plays presented in the festival are "The World's Most Amazing Stories" by Shahar Meron and Oded Ratash, and "Papagina" by Hana Vazana Grinwald.
The festival combines entertainment with education in the "Mark of Shame" award given by WIZO to the most sexist advertisement of the year, and the company that chose to market itself through this ad. And the winner is…
Other festival events include a panel discussion with Knesset member Zipi Livni and others on the challenges of the political life, a conference of women architects discussing "the contemporary" in architecture in light of the opening of the new design museum in Holon, a conference on "Architecture = Femininity = Multidisciplinary" at the Mediatech, and a tribute to Judith Yehezkeli, Hasida Pa'il and Pearl Hadari for their contribution to the field of therapeutic-educational puppetry.
During the festival, a café will be set up in the courtyard of the Holon Theatre with exhibits of Israeli artwork.
Holon International Women's Festival
Holon Theatre, 11 Kugel Street
03-5023001/2/3
AYELET DEKEL