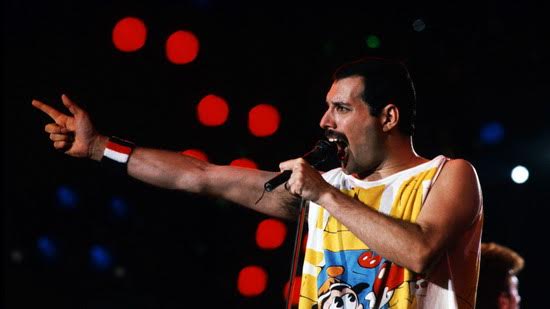 Celebrating the 70th birthday of the late great Freddie Mercury at the Tel Aviv Cinematheque on Monday, September 5, 2016. The evening is produced and hosted by DJ MosheL (Moshe Lavi), and the five-hour film marathon will begin at 20:30 with a screening of the documentary Freddie Mercury: The Great Pretender.
Directed and produced by Rhys Thomas, the film features archival footage of interviews with Mercury, concerts and more, as well as newly filmed segments with fellow Queen members Brian May and Roger Taylor. From Freddie Mercury's earliest filmed interview in 1976, to personal videos of his 39th birthday party, and outtakes from Queen video shoots, the film offers a richly diverse portrait of the man, his life and work. The documentary won the Rose d'Or for Best Arts Documentary, and the International Emmy for Best Arts Documentary in 2013.
The evening's program will also include a screening of A Night at the Odeon, the BBC film of Queen's Christmas Eve performance at the Hammersmith Odeon in 1975. Taking place just after the release of the album A Night at the Opera, the concert included one of the first live performances of Bohemian Rhapsody.

Queen at Wembley, the video of the Queen concert at Wembley Stadium in July 1986 will be screened following an intermission. All three films will be screened in HD quality.

Advance tickets for 50 NIS may be purchased online from the Tel Aviv Cinematheque site via this link, or call: 054-4705592. Tickets ordered by phone from the Tel Aviv Cinematheque, or at the box office are 55 NIS.