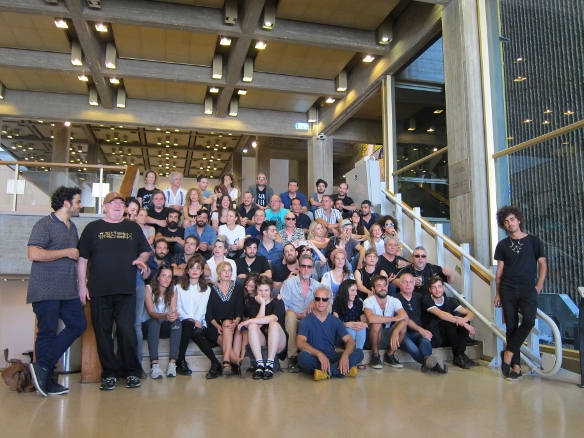 18 is a significant number in Jewish culture, in Gematria, the Hebrew alphanumeric code, it means "life." The Piano Festival, now entering its 18th edition, not only places the piano at the center, but makes it come alive each year in new ways, through the festival's unique productions and collaborations. The Piano Festival will take place from November 9 – 12, 2016, with performances at the Tel Aviv Museum of Art and the neighboring Cameri Theatre. Over 280 musicians, singers, and performers will participate in the festival. In addition to the abundance of concerts, throughout the festival there will be nightly open-air performances in the plaza, open to the public, admission free.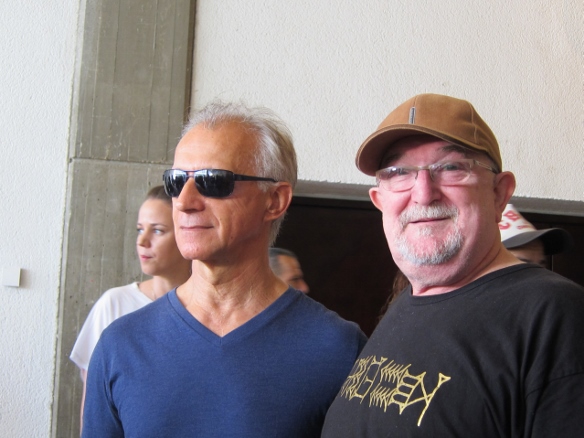 The festival presents an exciting selection of musical talents, from contemporary greats such as Matti Caspi and Efraim Shamir, to indie-alternative musicians such as Rotem Or (Totemo) and Lola Marsh (Gil Landau will make an instrument switch for the festival, exchanging his guitar for a piano). A multitude of genres and styles will be featured in the festival – jazz, rock, Israeli songs, world music, heavy metal (the piano version, of course) and rap! The festival's main event is a tribute to Eli Mohar, beloved songwriter, columnist and football fan. This year marks the 10th anniversary of his death. As a lyricist/songwriter, Mohar collaborated with Yoni Rechter, Efraim Shamir, Gidi Gov, Alon Olarchik, and Yitzhak Klepter (all former Kaveret members), as well as Arik Einstein. The tribute concert will take place on Friday, November 11, 2016, at the Culture Palace (Heichal HaTarbut) at 14:00. The event will be moderated by Modi Bar On, with participating artists: Avi Kushnir, Itay Pearl, Alon Olarchik, Efraim Shamir, Gidi Gov, Dana Adini, Yehudit Ravitz, Yoni Rechter, Nurit Galron, Roni Alter, Roy Bar Natan, and Ensemble Coral.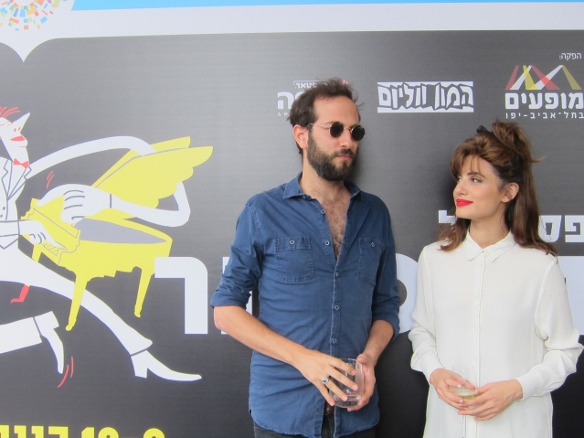 Premieres at the festival will include:
Arkadi Duchin taking off in a new direction with a theatrical-cabaret performance. The singer-songwriter will share the stories of his life, his childhood in Russia, the move to Israel, his loves and obsessions – all with a hint of humor and a poignant touch – and oh, can he sing and play… The concert will take place on Friday, November 11th at 20:30, Recanati Hall, Tel Aviv Museum of Art.
Mark Eliyahu will launch his new album Roads. Born into a seriously musical family, he began learning to play the violin at age 4, and by age 16 struck out on his own, traveling the world in search of the music he was meant to play. Eventually, his travels led him to Balu, Azerbaijan to study the kamanche. Eliyahu brings a contemporary feel and a vivid intensity to his music. He will be joined onstage by his father, tar master Piris Eliyahu, percussionist extraordinaire Roni Iwrin, and the outstanding pianist and composer Eldad Zitrin. The concert will take place on Friday, November 11th at 20:30, Asia Hall, Tel Aviv Museum of Art.

More premieres: Evyatar Banai solo with piano and guitar,  and songs from his upcoming album; Gedi Ronen (from HaHatzer HaAhorit) with songs from his upcoming debut solo album; Oded Gadir with the project "Beyond the Distance" songs inspired by his conversations with 14 – 18 year old youths in prison, telling the stories of their lives, performed by Ehud Banai, Erez Lev Ari, Avi Belleli, Rudy Bainsay and more…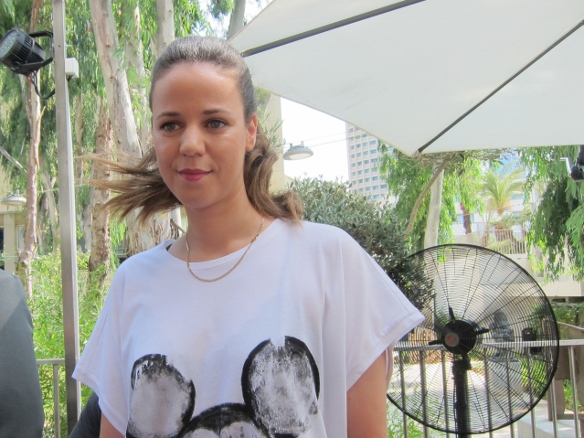 Rona Kenan will present an evening of songs in Hebrew, her personal journey through the Israeli songbook, with covers of songs from the distant past – the poet Rachel, and the poet Tchernichovsky, to contemporary classics from the poetry of Yehuda Amichai, Haim Gouri and Amos Kenan, and contemporary Israeli rock classics Meir Ariel, Rockfour, and Eran Tzur. Kenan's special guest for the evening will be pianist-composer Yoni Rechter. The concert will take place on Wednesday, November 9th at 22:30, Asia Hall, Tel Aviv Museum of Art.
David Broza will connect with the indie-folk band Jane Bordeaux in a special festival production. Broza will perform new arrangements to songs he loves, including some that he will be performing onstage for the first time. The songs range from Israeli songwriters such as Meir Ariel and Jonathan Geffen, to Tom Waits, Elvis Costello, and Cat Stevens. Broza fans will be glad to know that he'll also be singing some of his favorite originals, including The Woman By My Side (La Mujer Que Yo Quiero) in Spanish.
9 women songwriters – Aya Zehavi Feiglin, Dana Ivgy, Doron Talmon, Daniela Spector, Zohar Ginsburg, Maya Belzitsman, Michal Geva, Sivan Talmor and Einav Jackson Cohen (yes, you know these names from the Israeli indie scene) – all participated in a songwriting workshop with Yehuda Eder, and the fruits of their labors will be performed in a special festival production on Friday, November 11th at 12:30 in Hall 3 of the Cameri Theatre.
Tickets may be purchased online from Zappa or call: *9080. Discounts for Tel Aviv Digital card holders.
The Piano Festival is produced by the Performance Department of the Tel Aviv Municipality together with Hamon Volume and Zappa. Festival Director: Shabi Mizrahi, Deputy Director of the Arts and Culture Dept and Director of the Performance Dept. Tel Aviv Municipality; Artistic Director: Etti Aneta-Segev.