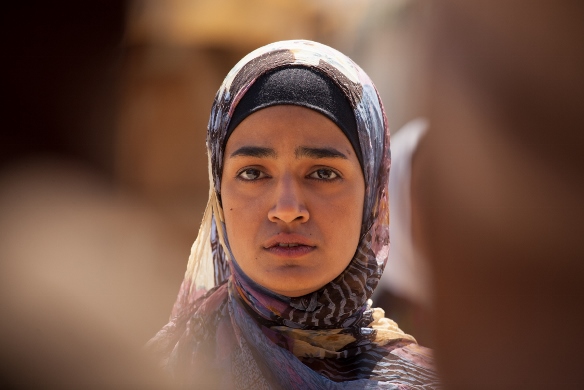 Sandstorm, Elite Zexer's debut feature, opens with Layla (Lamis Ammar) and her father Suliman (Haithan Omari) on their way home: she's driving, he tells her not to fiddle with her phone, and worries about her grades. It's the kind of conversation one might hear between any father and daughter, almost anywhere. Yet home is a Bedouin village in the South of Israel, a community that strictly adheres to traditional customs, situated amidst contemporary Israeli culture that reflects Western values of individual freedom. Zexer's film depicts, with insight and compassion, these individuals caught between different worlds, desires, and responsibilities.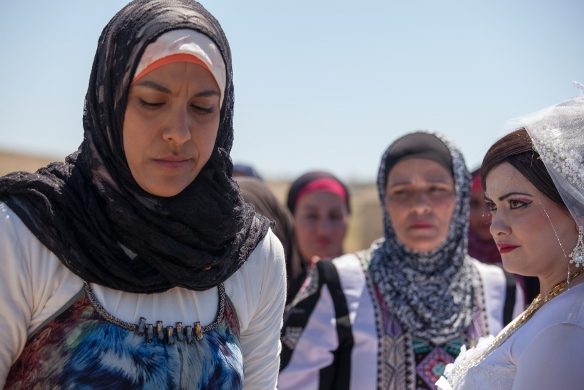 In the village, Layla's mother Jalila (Ruba Blal-Asfour) is furiously making preparations for a celebration: Suliman's marriage to a much younger second wife. To the uninitiated viewer, thrust into the thick of things, there is a lot of information to take in at once. Yes, Suliman's first wife is hosting the wedding party for the women, while the men celebrate on their own in another location; yes, some of the women are wearing fake mustaches as they dance; and yes, the house Suliman has built for his second wife is far more luxurious and modern than the decrepit shack where Jalila and her four daughters live.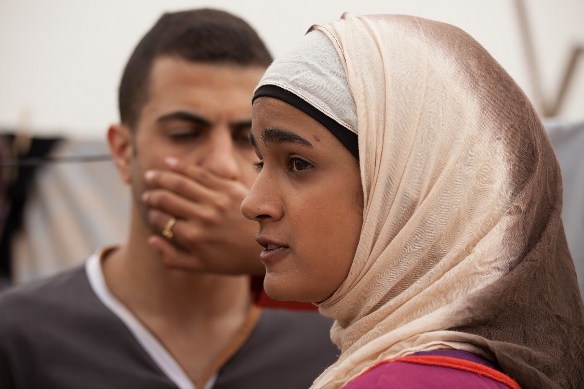 One might well think that Jalila has good reason to be furious. Yet the film does not delve into explanations and back stories, the characters reveal themselves through words and actions as the story unfolds. Initially, events are viewed from a perspective that is close to Layla's. One sees Jalila's fury as that of a neglected, older wife, a woman whose life (and thoughts) are limited to the everyday chores of daily life. Her relationship with Layla is argumentative and strained. Does she seek to put limits on her daughter's freedom because she cannot see beyond the confines of tradition, or is it because in her more mature understanding, she knows that Layla cannot hope to escape these confines – and is there a difference between the two?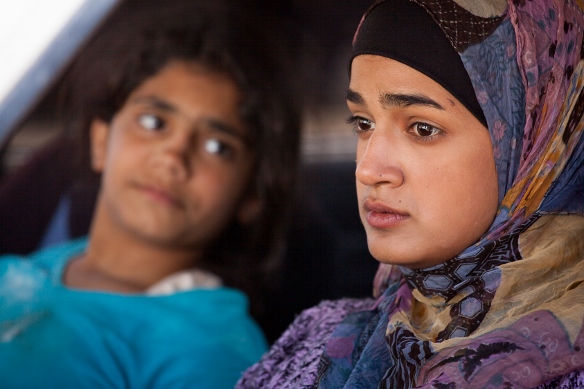 Suliman is a conundrum: on one hand he is a fond father who encourages Layla to study, and lets her younger sister Tasnim run free; yet on the other hand he has taken a second wife, a young woman who appears to be not much older than Layla. Given the gender-bias of the community, it is likely that being the father of four daughters is not seen as an advantage. As events unfold, the choices made by these three, and their implications, form the central core of the plot. In this film that chooses to show rather than tell, the viewer is often left to observe and ponder, asking questions and trying to reach conclusions.
Layla and Jalila, and even, to a certain extent Suliman, are trapped by tradition, and anyone who attempts to break away, must also be prepared to accept the consequences. As in any tightly knit, highly regulated community, abandoning the laws the community lives by leads to exile. Choosing to leave the community or rebel and live within it as a shunned individual, one not only risks the emotional separation from family and friends, but having to live with the knowledge that this act will forever be a stain on the family, affecting their lives as well as one's own.
Zexer slowly shifts the film's perspective to reveal more of Jalila, her character and background, creating the portrait of a complex, caring, and courageous individual. Ruba Blal-Asfour gives a powerful performance as Jalila. Appearing at first glance to be no more than a jealous woman with a limited world view, one comes to understand and appreciate the inner strength of a woman stoically surviving the constraints of a difficult life.
Sandstorm won the Israeli Film and Television Academy (Ophir) Award for Best Feature Film and as such, will represent Israel in the running for Best Foreign Film at the Oscars. Sandstorm received 6 Ophir Awards, including Best Director for Elite Zexer, Best Supporting Actress to Ruba Blal-Asfour, Best Production Design to Nir Adler, Best Makeup to Carmit Bouzaglo, Best Casting t0 Limor Shmila. Festival Awards: Sundance 2016 – World Cinema Dramatic Grand Jury Prize; Berinale – Panorama; Jeonju International Film Festival 2016 – International Competition Grand Prize; Seattle International Film Festival 2016 – New Directors Competition Grand Jury Prize; Traverse City Film Festival 2016 – Best Foreign Fiction Prize for First Time Filmmaker; Taipei Film Festival 2016 – Special Mention, International New Talent Competition.
Sandstorm
Written and directed by Elite Zexer; Cinematography: Shai Peleg; Editor: Ronit Porat; Music: Ran Bagno; Set design: Nir Adler; Costume designer: Chen Gilad; Line producer: Kainan Eldar; Casting: Limor Shmila; Cast: Lamis Ammar, Ruba Blal-Asfour, Haitham Omari, Khadija Alakel, Jalal Masarwa.