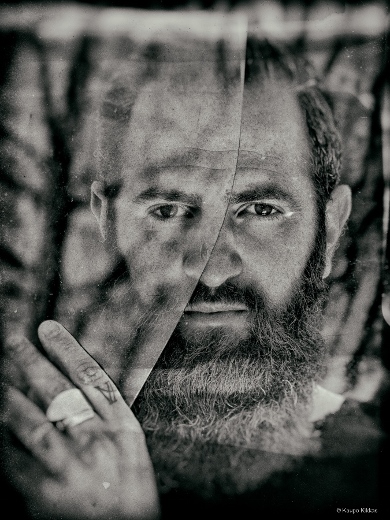 Jazz luminaries will light up the nights at the Israel Museum as The Jerusalem Jazz Festival taking place from December 14 – 16, 2016. International and Israeli jazz musicians will present original festival productions and artistic collaborations, and surprise pop-up performances throughout the museum. Rickie Lee Jones and the Non-Standards Project, Jeff Ballard, Jason Lindner, Mark Turner, Too Many Zooz, Anat Fort, Ilan Salem, the Avishai Cohen Quartet, and a special tribute to Harold Rubin, founding father of avant-garde jazz in Israel. The Jerusalem Jazz Festival is an international project of the Israel Festival, directed by Eyal Sher, and under the artistic direction of Avishai Cohen, the renowned jazz trumpet musician.
It is a marvelous lineup of performers in a unique and visually exciting venue!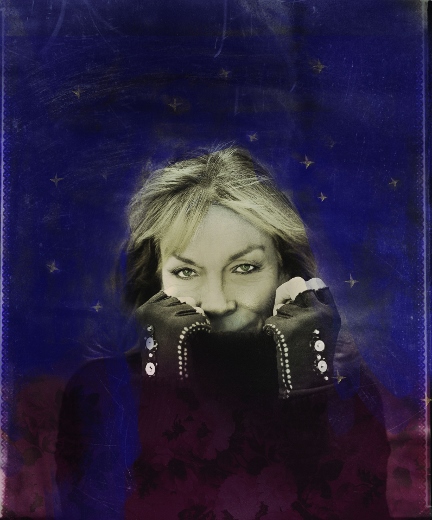 Ever since her sensational hit Chuck E.'s in Love, Rickie Lee Jones has been translating intense emotions and a unique perspective into jazz-infused songs, producing 16 albums (The Other Side of Desire was just released last year), and winning several Grammys along the way.  The festival will feature an intriguing collaboration between Rickie Lee Jones and the Non-Standards Project headed by young Israeli jazz pianist Tomer Bar, with Yuri Oron on bass, Ofri Nehemya on drums, and Yael Shapira on cello. Together they will be performing new arrangements of songs from her repertoire.

Harold Rubin is a fascinating multi-talented artist whose open mind, heart, and artistic activism led him to leave the land of his birth, South Africa, to come to Israel in the 1960s. Working as an architect, he pursued art and music, exhibiting his perceptive and powerful drawings, playing clarinet and organizing musical events. The Harold Rubin Tribute will feature Harold Rubin on clarinet (don't miss this opportunity to hear him live!), Yossi Mar-Haim on piano, Albert Beger on saxophone, Maya Dunitz on piano, Mark Smolian on bass, Gani Tamir on vocals, Asif Tzahar on saxophone, Yoni Silver on bass clarinet, Daniel Sarid on piano, Shmil Frenkel on bass, Ofer Beimel on drums, Zvi Joffe on vibraphone, Nadav Masel on bass, Arnon Zimra on piano, Ayelet Lerman on viola, Isabella Ordnung on violin, Ariel Shibolet on soprano saxophone, and Adam Sheflan on bass.
Too Many Zooz are Matt Doe on trumpet, Leo P. on baritone saxophone, and David "King of Sludge" Parks on percussion. Cool beats that make you want to dance! Not to be missed! Taking the pleasure over the top, will be a late night show, Too Many Malox  with one of my favorite Israeli duos Malox (Eyal Talmudi and Roy Chen) together with saxophonist Leo Pellegrino of Too Many Zooz – wow!

The Avishai Cohen Quartet will be performing with songs from Cohen's upcoming album, to be released on ECM, as well as songs from his debut album Into the Silence. The quartet includes: Jeff Ballard on drums, Barak Mori on bass, and Jason Lindner on keyboards.

The full and exciting program is available in English on the Jerusalem Jazz Festival website.
Taking it all to a deeper level, there will be jam sessions Wednesday and Thursday night at the Yellow Submarine (13 Harekhavim St). Admission is free to the jam sessions and shuttle buses will leave the museum after the performances are over at 23:00.
Festival hours & ticket information:
Wednesday, December 14 – Friday, December 16: Doors open at 18:30 on Wednesday & Thursday, 10:30 on Friday.  
One Day Tickets: to all the gallery performances: 105 NIS/*85 NIS; to all the gallery performances and one auditorium performance: 155 NIS/*130 NIS; to all the gallery performances and two auditorium performance: 205 NIS/*175 NIS. *discounts for museum members, students, soldiers, and senior citizens.
Gold Ticket: Unlimited entrance to all gallery and auditorium performances on all three days of the festival: 465 NIS.
Ticket purchase and additional information available on the Jerusalem Jazz Festival website.
The Jerusalem Jazz Festival is a collaboration between the Israel Festival, the Yellow Submarine, and the Israel Museum — three of Israel's leading cultural institutions, renowned for their uncompromising quality and professional production expertise of international fare. The Festival supported by the Jerusalem Foundation, which celebrates 50 years of advancing community, culture and coexistence projects in Jerusalem, the Beracha Foundation, the Jerusalem Municipality, the Ministry of Culture and Sport, the Foreign Ministry; the Romanian Cultural Institute; and the Institut Français.