The Cameri Theatre presents the 9th edition of the International Theatre Festival, from December 6 – 24, 2016. Focal points for the festival will be the plays of Hanoch Levin, Henrik Ibsen, and issues of war, refugees, and immigrants.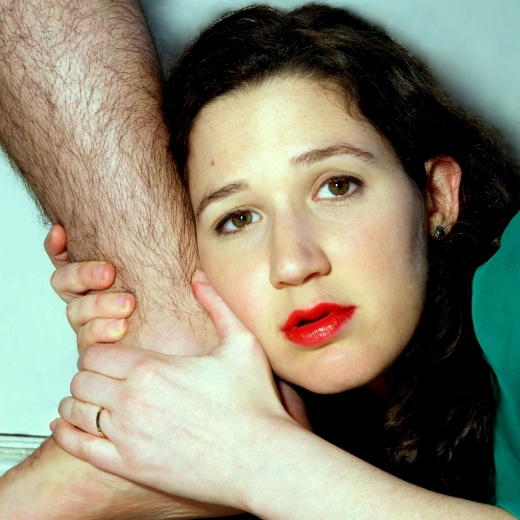 Hanoch Levin's works are marked by a language that is at once poetic, comic, bitterly incisive and sometimes crude, with a discerning perspective on love, life, and death. The Cameri Theatre production of Requiem, one of Levin's most poetic and moving works, will celebrates its 500th performance on December 11th, as will the more light-hearted Make My Heart Flutter which will be performed on December 23rd. Levin's Labor of Life, a production from Hungary directed by Ilan Eldad, will be performed on December 16th and 17th. A British fringe theatre production of Yaakobi and Leidental will be performed on December 9th and 10th, and an Israeli fringe production of Thin Soldier, directed by Tal Brenner, will be performed on December 22nd and 23rd.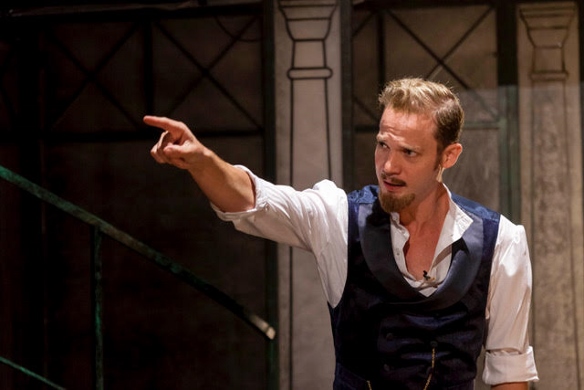 The Cameri Theatre production of Henrik Ibsen's Pillars of Society represents classic theatre at its best. Directed by Arthur Kogan, who adapted and translated it with Itay Tiran, the play retains a solid fidelity to Ibsen and the era, as set, costumes, lights, music and excellent ensemble performances come together in a harmonious, and profound whole. As the plot thickens and the play's themes develop, the relevance to contemporary concerns shines through with effortless clarity. (read the full review here) The play will be performed December 6th and 7th at 20:30, and December 23rd at 12:00 and 21:00. A modern adaptation of Enemy Of The Public, by Dan Shapira and Yonatan Esterkin, and directed by the latter, will be performed December 12th – 14th at 21:00.  There will be a discussion on Rina Yerushalmi's production of Peer Gynt on December 20th, with performance of select scenes from the play, admission is free. There will be a staged reading of the Norwegian play An Autumn Dream by Jon Fosse, translated by Prof. Gad Kaynar and directed by Yonatan Esterkin.
International plays in the festival: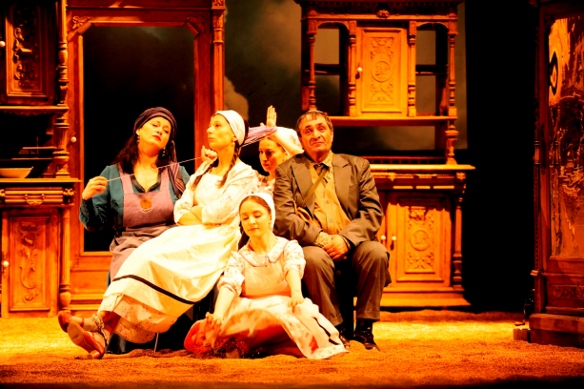 Begalut – a play without words from Tbilisi, Georgia. There are no words, but there is no silence as well…Imagine as if we observe the lives of two happy and smart Jewish families through closed windows. We do not hear their voices, but their mood is great and contagious… Performances: December 19th and 20th at 20:30.
No Country So Beautiful – The Krefeld and Monchengladbach Theatre from Germany. A contemporary play, dealing with today's society in Germany that has so far absorbed more than a million Syrian refugees. Performances: December 13th and 14th at 20:30.
Leni – The Slovak National Theatre. The story of Leni Riefenstahl, who was Hitler's filmmaker. What is an artist's responsibility for his work? What are the limits between servitude to an ideology, an active participation in building a regime and artistic work? The participation of the production in the festival is thanks to the co-operation with the Israeli embassy in Bratislava. Performances: December 11th at 17:30 and 21:00.
The Pianist of Willesden Lane –  An American production telling the true story of a young pianist, who was one of the children in the kinder transport. The story is told by the daughter of the survivor, Mona Golabek, a concert pianist herself, who accompanies the show with her own playing. Performances: December 11th at 20:30, December 12th at 16:30 and 21:00.

Near Gone – from Salisbury, the United Kingdom, is a show about our inevitable departure. Delivered in English and Bulgarian it tells a tragic story with gentle humor. Highly physical and highly emotional, 'Near Gone' is a piece about cheating death – for now! Performances: December 14th and 15th at 21:00.
Three Winters – The National Theatre Croatia. The story of three generations of women during the wars in the region from 1945 to the last one, following the disengagement from the Soviet Union. Performances: December 6th and 7th at 20:00.
Tickets to the plays may be ordered via the Cameri Theatre website. www.cameri.co.il
All international plays will be performed with subtitles in Hebrew. Descriptions of the plays provided by the theatre.