Tmuna Theatre's A-Genre Festival holds a unique place in the cultural scene as a platform for creative artists of different disciplines to ask questions, reflect, and experiment, within the context of a theme that provides a touch-point, a springboard for taking off. Taking place from December 15 – 17, 2016, this year's theme is "Where have we come from, where are we going" – a reflection on the human tendency to look back at the past with a feeling that things used to be better. Is nostalgia an integral part of the human condition, or does it arise in particular contexts? These and other questions and reflections are behind the works presented in the festival. In this spirit, some of the works will be reconstructions of works performed in past A-Genre festivals over the past 12 years. The artists open up the work, approaching it and re-entering it from today's perspective, with an awareness of the context in which it was created.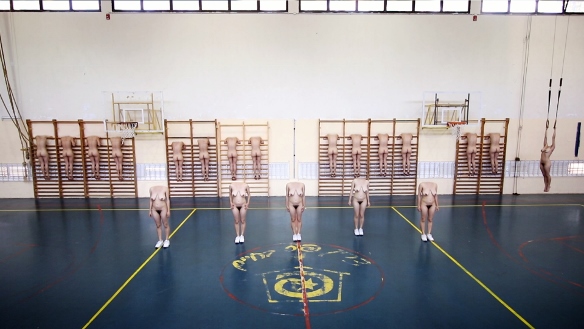 A-Genre will present two programs, each with several short works, both reconstructions and new works created for this festival. The festival's signature transgression of boundaries artistic and physical, typically takes performances into all available and often unexpected spaces within the theatre, and sometimes out into the street. This year, there will also be a performance in Habima Square: The Voice of the Next State, a radio station that will broadcast over the three days of the festival, with ten speakers who will present their vision for the new state, the one that will arise "the day after occupation" with a new reality, one of co-existence between Jews and Arabs. People on the street will also be invited to take up the microphone and add their own visions and comments. The broadcast will be shown at Tmuna Theatre during the festival. The Voice of the Next State will broadcast from Habima Square at these times: Thursday, December 15th from 19:00 – 22:00; Friday, December 16th from 11:00 – 14:00; Saturday, December 17th from 19:00 – 22:00.
Performances will take place:
Program Aleph
Thursday, December 15th at 20:00
Friday, December 16th at 12:00
Saturday, December 17th at 20:00
Program Bet
Friday, December 16th at 14:30
Friday, December 16th at 20:00
Saturday, December 17th at 17:30
Tickets for each program are 60 NIS, and may be ordered from Tmuna Theatre, 03-5611211.