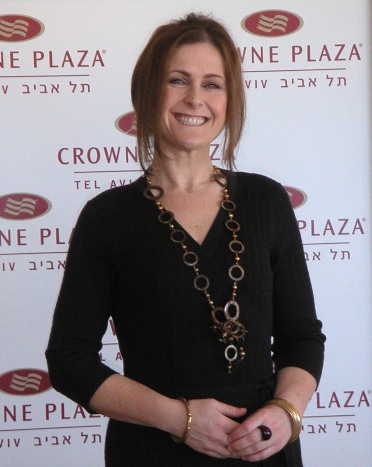 Her willowy appearance and sweet smile barely hinting at the depth and strength of her voice, Alison Moyet enchanted the media at a press conference this afternoon in anticipation of her appearance at the Holon International Women's Festival. Moyet will give a single performance on Friday, March 5 at 22:00 at the Holon Theatre, with a selection of songs from a career that includes just about everything from synth pop to blues.
Festival Director Guy Telem introduced Moyet saying that her performance in Holon continues the festival's tradition of enabling Israeli audiences to see significant international artists live, adding, "I get to realize what has been a dream of mine for years. I am expecting an extraordinary experience."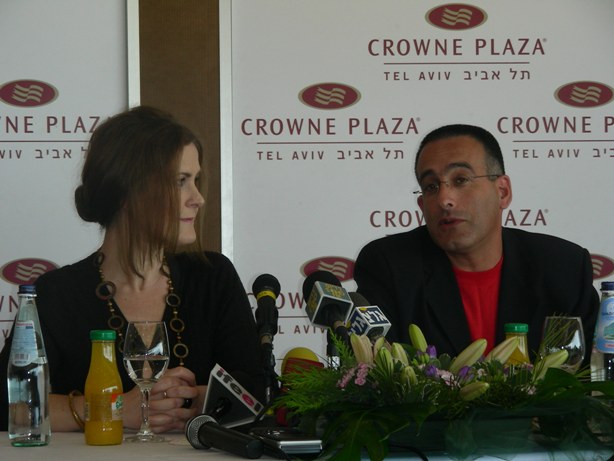 Moyet said, "I am thrilled to be here [in Israel]. Thank goodness it happened at last! I am delighted to have a chance to sing for you."
Asked if she had felt any fear at travelling to Israel, Moyet said she had none, "I admit to being quite a provincial person, and if I am invited to perform somewhere, I am quite happy to go." She promised an eclectic mix of music in her performance tomorrow, which she says will include: chanson, pop, folk and a variety of styles she has worked with over the years, "all the way back to Yazoo" – the Synth Pop duo with Vince Clarke of Depeche Mode which brought her into the limelight in the 80s.
Her feelings on "making it" in the music field as a woman: "It's hard to judge, I've only ever been a woman. I've found things ridiculously easy. I was brought up to be outspoken. I don't see walls as walls. I grew up in a small town, working class. I left school uneducated, without prospects and I've spent 30 years singing as a living. I've been quite fortunate."
Moyet says that as a woman, singer and songwriter she "really likes being middle-aged. I found my 20s quite tortuous. I like lyrics that reflect life." Songs written in her twenties, she says, were written from her imagination, "I was writing about broken hearts before I had one."
Saying that the best way to think about anything in life is as a "one-off," including this performance in Israel, "I'll give this concert everything I have."
What more could an audience ask from a performer?
Alison Moyet
Friday, March 5 at 22:00
Holon Theatre, 11 Kugel Street
03-5023001/2/3
Moyet revisits Yazoo's first single "Only You"

AYELET DEKEL