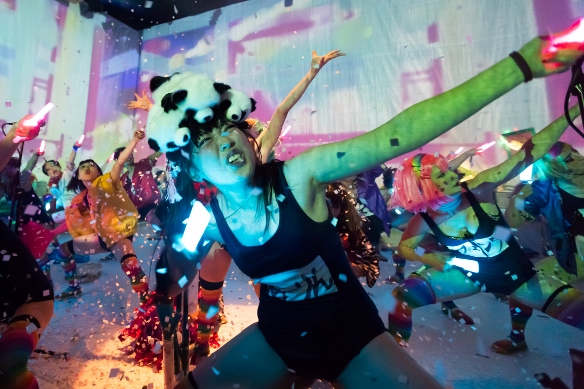 The Israel Festival is an invitation to experience, explore, and see what lies outside one's cultural comfort zone. Now in its 56th edition, the festival will take place from June 1 – 18, 2017, with a diverse and exciting program, offering audiences the opportunity to encounter a broad spectrum of international and Israeli contemporary creative artists. This year's events will take place primarily at the Jerusalem Theatre, a choice which in certain respects enhances the festival atmosphere, as the spaces in the theatre fill with people coming and going to different shows, sharing their experiences with one another.  This year's festival is dedicated to the memory of esteemed theatre director Michah Lewensohn, who was the festival's artistic director in the 1990s.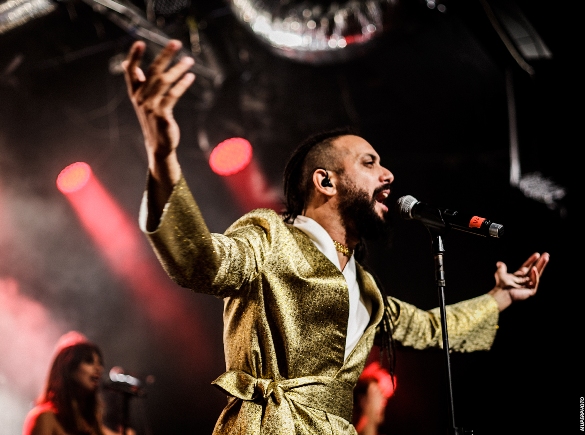 The Israel Festival knows how to party! Opening the festival is a groove party at the Sultan's Pool featuring a power cohort of musicians that reflect the mix of genres and ethnic influences on the Israeli music scene today. In alphabetical order: A-WA, the Yemenite electric-infused sister trio of Tair, Liron, and Tagel Haim, Firqat Al Noor, a full orchestra dedicated to performing Classical Arabic music, will be hosting Nasreen Qadri, Liora Isaac on the corner where Bollywood meets Tel Aviv, Knessiyat Hasechel with their Middle Eastern spirit and contemporary sound, Kutiman Orchestra's psychedelic journey to the unknown, Teapacks rocks their Sderot roots, and Yemen Blues a power-ensemble featuring Ravid Kahalani who brings a surging energy and emotional depth to his singing, from the most quiet ballad, to a heart-rending wail or whoops of joy. The evening is produced by the Israel Festival in partnership with the Jerusalem Municipality and the city's 50th Anniversary Program – what a great way to celebrate! Thursday, June 1st at 20:00, The Sultan's Pool, Jerusalem.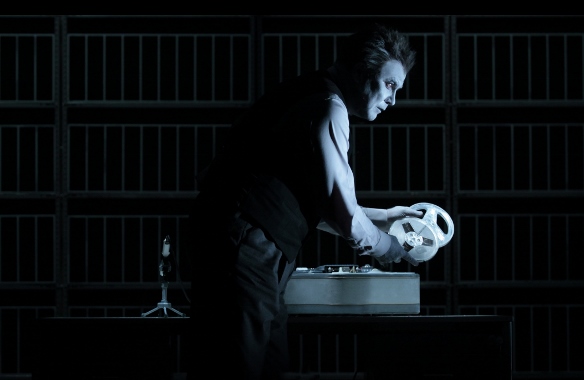 Thrills await theatre-lovers: Innovative, multi-faceted theatre director Robert Wilson will be coming to the festival with his production of Samuel Beckett's Krapp's Last Tape. Solitude, memory, identity and loss, as well as Beckett's signature humor mark this play about Krapp, a 69-year-old man who has developed a tradition of recording a tape each year on his birthday. On this occasion, he encounters a tape made when he was 39, and the encounter with his former self leads him into a provocative duet with himself. Wilson directed, designed the set, and performs. Performances will take place: Monday, June 5, at 20:30; Tuesday, June 6, at 20:30, in Sherover Hall, Jerusalem Theatre. The play will be performed in English, with Hebrew subtitles.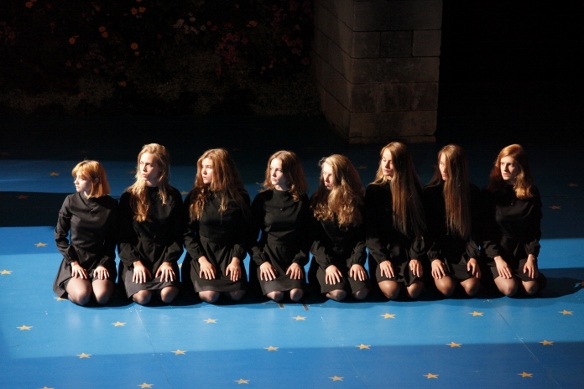 Other theatre works of note in the festival include Angélica Liddell's Que haré yo con esta espada? (And what will I do with this sword?), a post-dramatic work which investigates questions of malevolence and violence, emerging from reflection on two violent incidents, including the 2015 attack on the Bataclan nightclub in Paris. The work will be performed in Spanish, Japanese, and French, with Hebrew subtitles, and contains partial nudity. Job, an original Israeli premiere, is a theatrical-operatic treatment of the Biblical story, directed by Yossi Yizraely, with music composed by Joseph Bardanashvili. The Incubator Theatre production will star Sasson Gabay as Job, Keren Hadar as Job's wife, Arik Eshet as Satan.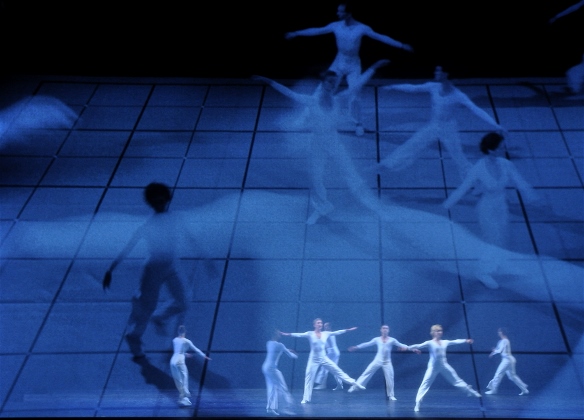 One of Robert Wilson's signature works is Einstein on the Beach (1975), which was a collaboration with composer Philip Glass and choreographer Lucinda Childs. Childs will be presenting her work entitled simply and succinctly: Dance, with music by Philip Glass. Created in 1979, Dance reveals Child's formalist, minimalist movement language, with video by artist Sol LeWitt.
Crazy Girls Save the World sounds like the greatest slogan ever, it is also the title of the performance presented by Toco Nikaido and the Miss Revolutionary Idol Berseker group of twenty performers. Incorporating elements of anime, buckets of water and seaweed, a multitude of props and confetti, their performances are wild and frenzied, sweeping the audience along with the performers in a total, immersive experience. Nikaido defines her style as 'Ohagi Live,' essentially comparing it to the Japanese bean and rice cake Ohagi that is "sticky and sweet but often hard to digest." I am intrigued. Performances will take place on Friday, June 2nd at 12:00 and 14:00, and Saturday, June 3rd at 21:00 and 23:00, in Ha'Ulpan (The Studio) at the Jerusalem Theatre.
A very different kind of musical presence will be celebrated in West of Here – A Tribute to Tirza Atar. In an evening produced by Moshe Baron and Atar's son musician Nathan Slor, the songs of Tirza Atar – poet, songwriter, author, and translator, will be explored in new arrangements by Eran Tzur, including some with Mediterranean influences and electronic arrangements. Performers include: Efrat Ben Zur, Dikla, Yuval Dayan, Shlomi Saranga, Nathan Slor and Eran Tzur. The performance will take place on Thursday, June 8th at 21:00, Henry Crown Hall, Jerusalem Theatre.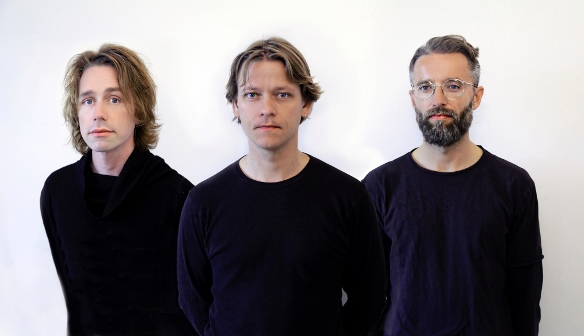 Among the events that invite audiences to experience the festival and the Jerusalem Theatre in a different way is Night Shift, an evening of dance, performance and DJ sets that begins at 20:00 and goes on into the night on June 15, 2017. Several performances will take place in the spaces of the theatre (tickets purchased separately for each show), including: MEW, the Scandinavian dream-pop group; Olivier De Sagazan's Transfiguration, in which the sculptor/performer sculpts clay onto his head, turning himself into a dynamic work of art; Relic by Euripides Laskarides a humorous, vaudeville-style solo in curvy, padded bodysuit; and Pindorama by Brazilian choreographer Lia Rodrigues, presenting a turbulent human landscape.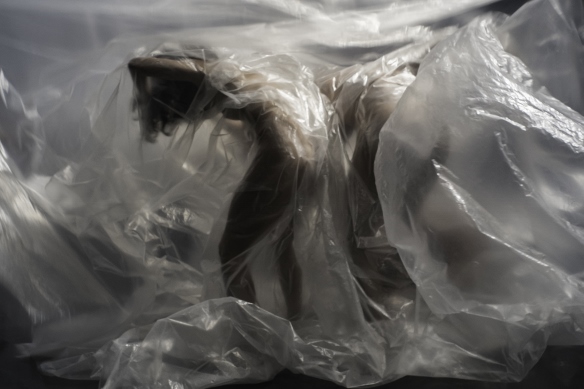 The full, exciting program, as well as venue and ticket information, is available on the Israel Festival website.
The Festival Team: Dan Halperin, Chairman of the Board; Eyal Sher, Festival CEO; Itzik Giuli, Festival Artistic Director; Miri Menirav, Festival Producer; Emmanuel Witztum, Musical Consultant.