Are you ready for the Israel Opera's next brand-new production? This opera starts with a bang (literally), goes through battles and duels, and ends in a monastery. Oh, and it's CURSED.
Verdi's La Forza del Destino ("the Force of Destiny"), like most operas, deals with the fact that we silly humans mess up everything and then make bad decisions. Leonora loves a guy, her dad hates the guy, her brother also hates the guy, and none of them live happily ever after – but the music is nice.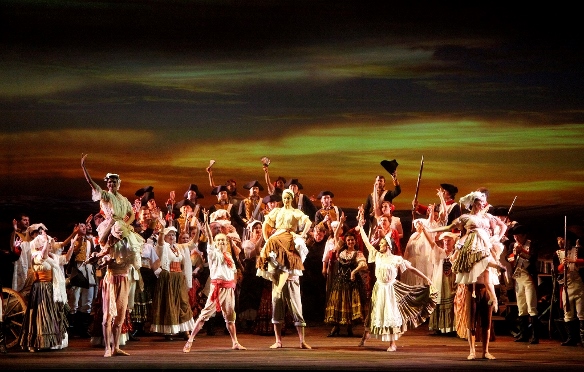 Forza is a powerhouse and it needs a powerhouse team. Fortunately, we have Daniel Oren, who always spoils us with fabulous and fascinating voices. Some of them are familiar – we will have Gustavo Porta and Ira Bertman, Ionut Pascu and Carlo Striuli. Some have been here before, like soprano Susanna Branchini (Leonora), who sang Liu in Turandot in 2008. Others are names that you really should get to know (and know how to spell).
Amartüvshin Enkhbat is not your everyday baritone. His indescribably rich and dark sound makes even music you've heard a million times before sound new and different. He hails from Mongolia and has been singing mainly there, but is now packing up his prizes (2012 Operalia, Cardiff 2015) and starting to branch out.
The basses in this production should be interesting to hear as well, both in their Israel Opera debuts: Simon Lim, arriving fresh from La Fenice, and Giorgio Giuseppini, a veteran of the Arena di Verona. Tenor Walter Fraccaro is another Daniel Oren recruit that we are curious to hear – he will be stopping in Israel on his way to the Arena di Verona, where he has already sung before under Oren's baton.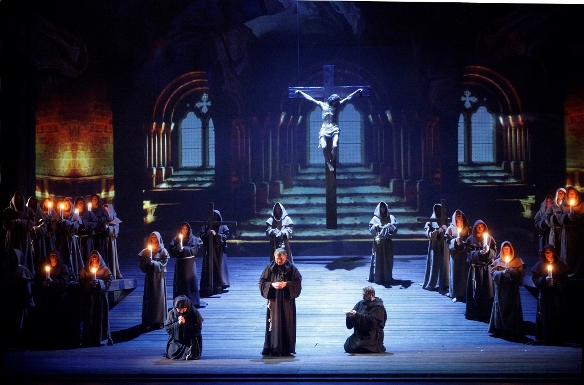 Oh, and about the curse. Rather like The Scottish Play in theater, due to a lot of unfortunate and dangerous incidents in the past, opera singers who are particularly superstitious (read: opera singers) like to avoid it. We promise that no singers will be harmed in the making of this opera.
Performances start May 12th. As always you can up your opera experience with pre-performance lectures, post-performance chats with the stars, and the sneak peek on Saturday May 6th at 11:00.
For more details, visit www.israel-opera.co.il or call 03-6927777.