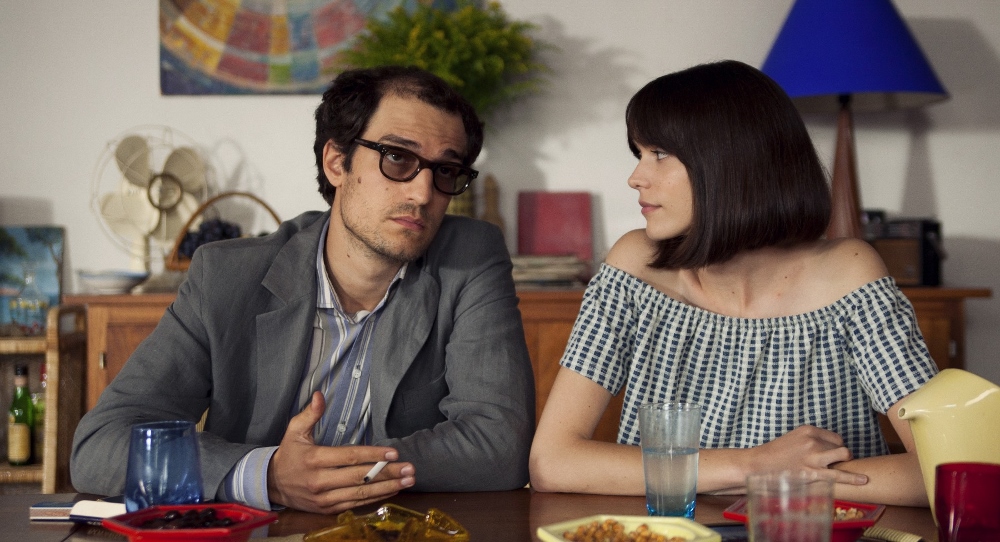 Cinema is the star as the 34th Jerusalem Film Festival opens on July 13, 2017 at the Sultan's Pool in Jerusalem, with director Michel Hazanavicius in attendance for the screening of his new film Redoubtable, a biographical comedy-drama on events in the life and work of esteemed and provocative director Jean Luc Godard. Featuring Louis Garrel (known for his role in Bertolucci's The Dreamers), as Godard, the film is based on the novel Un an après by Godard's second wife, Anne Wiazemsky (Stacy Martin), and centers on the relationship between the two.
Michel Hazanavicius' The Artist (2011), an homage to silent films in black and white, won 5 Oscars at the Academy Awards, including Best Picture, Best Director, and Best Actor for Jean Dujardin. Yet it was not his first foray into the meta-scape of films on film, and the art of pastiche. OSS 117: Cairo, Nest of Spies (2006) is a spy-film parody, with Jean Dujardin starring as secret agent Hubert Bonisseur/OSS 117, inspired by the OSS novel series by Jean Bruce.  A sequel, OSS 117: Lost in Rio, was released in 2009. Yet Hazanavicius' new film, which premiered to much acclaim at Cannes, differs from the previous films in a critical aspect, unlike the protagonists of The Artist and the OSS 117 films, Jean Luc Godard, is not a fictional character, but an active and outspoken film director.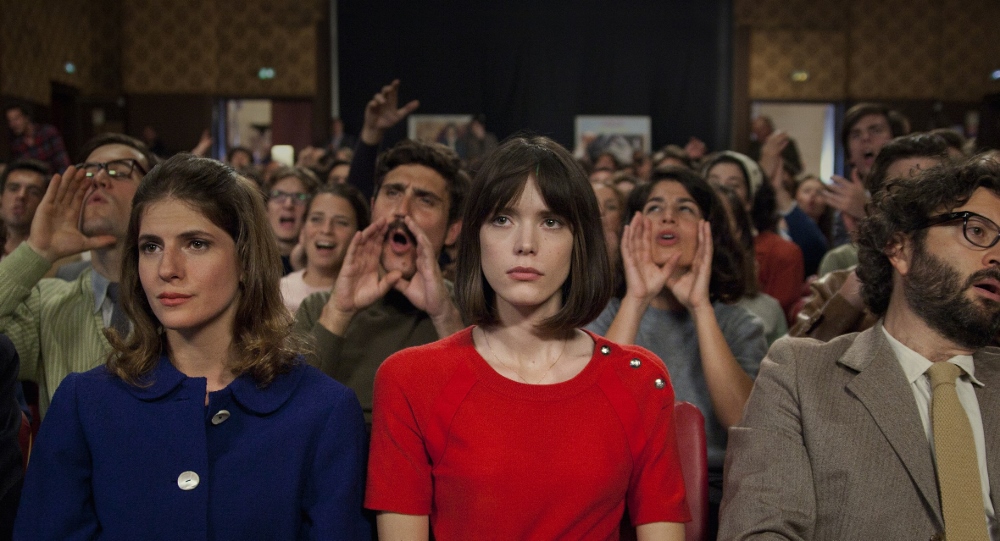 Over 180 films will be shown at the festival, which will take place from July 13 – 23, 2017. This year the festival will branch out into the city of Jerusalem, with film screenings in several locations, each with its unique atmosphere exploring cinematic worlds. Giuseppe Tornatore's Cinema Pardiso (1988) will be shown at Muristan Square in an old-school style film screening, Safra Square will be transformed into a Western-style train station, and Zion Square will go Sci-Fi. New this year, the festival will feature a mobile cinema with projection equipment that will travel through the different Jerusalem neighborhoods, with the public invited to free screenings of festival films.
The Jerusalem Film Festival is supported by the Ministry of Culture Film Council, the Jerusalem Municipality, The Jerusalem Development Authority, The Jerusalem Foundation, The Van Leer Group Foundation, The Ted Arison Family Foundation, and The Ostrovsky Family Fund. Festival Executive Director: Noa Regev; Artistic Director: Elad Samorzik.