The 34th Jerusalem Film Festival will take place this year from July 13 – 23, 2017. A richly diverse and intriguing selection of Israeli films have been chosen to participate in the Israeli features and documentary film competitions, as well as several films selected for special screenings. An event of note is the special screening of a newly restored print of Gilberto Tofano's Matzor (Seige), which originally premiered at the Cannes Festival in 1969, and was featured this year in the Cannes Classics. Standing out from most Israeli films of its time, Matzor presents a different perspective on the Six Day War, examining the feelings of fear and grief. Festival tickets will go on sale from June 30, 2017, and may be ordered via the Jerusalem Film Festival website.
Haggiag Competition for Full Length Israeli Feature Films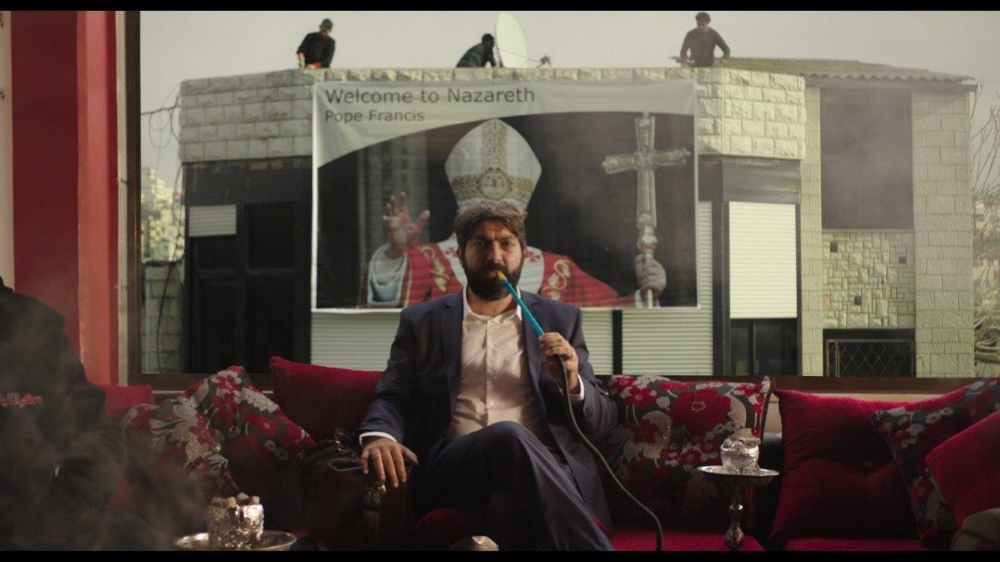 Holy Air
Director: Shady Srour
A comedy: When Adam hears that his wife Lamia is pregnant and his father falls very ill, he evaluates his life and realizes that he has not achieved much. Despite all his failed business ideas, he makes one last attempt to try to make it big. And what's better to sell the very air that the Virgin Mary breathed during her annunciation in the Holy Land? But in order to do so, as one priest tells Adam during confession, one needs to find allies from the three cultures ruling Nazareth – the Jewish politicians, the Muslim mafia, and the Catholic Church officials. In a politically unstable world where religion is just merchandise, can Holy Air become Adam's salvation?
Longing
Director: Savi Gabizon
Ariel, a well-off, childless man, gets a phone call from his college girlfriend. She needs to tell him a couple of very surprising things: first, when they broke up twenty years ago, she was pregnant and went on to have a lovely boy. The second thing will change his life forever. This is a journey that creates laboratory-like conditions to explore the hidden aspects of parenthood beyond giving and responsibility. Most of all, this is a very sad comedy.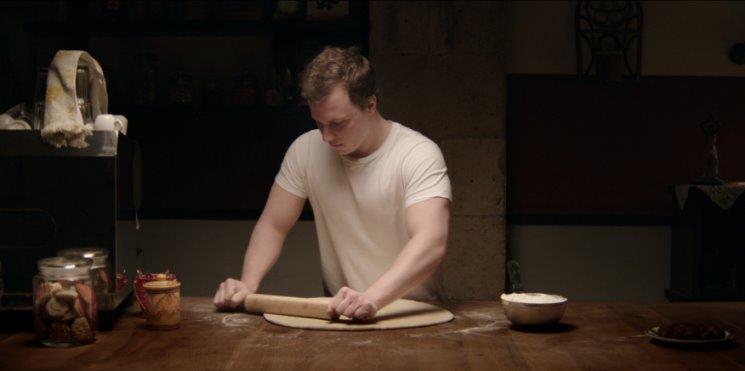 The CakeMaker
Director: Ofir Raul Graizer
Thomas, a young German baker, is having an affair with Oren, an Israeli married man who has frequent business visits in Berlin. When Oren dies in a car crash in Israel, Thomas travels to Jerusalem seeking answers regarding his death. Under a fabricated identity, Thomas infiltrates the life of Anat, his lover's newly-widowed wife, who owns a small Café in downtown Jerusalem. Thomas starts to work for her and create German cakes and cookies that bring life into her Café. Thomas finds himself involved in Anat's life in a way far beyond his anticipation, and to protect the truth, he will stretch his lie to a point of no return.
Doubtful
Director: Eliran Elya
Assi, a screenwriter and poet, is stuck in his personal life. He is full of doubt, disturbing thoughts, and existential restlessness. He is sentenced to community service due to a drunken-driving motorcycle accident in which he was involved. For his community service, he is sent to work with juvenile delinquents in Beersheba – the desert city in southern Israel – who are under house arrest and must attend sessions with Assi in the neighborhood shelter as a condition for their parole. Their extreme personalities, their riotous energy, and their charm awaken in him curiosity and attraction; together, they break through the boundaries of the rehabilitative framework.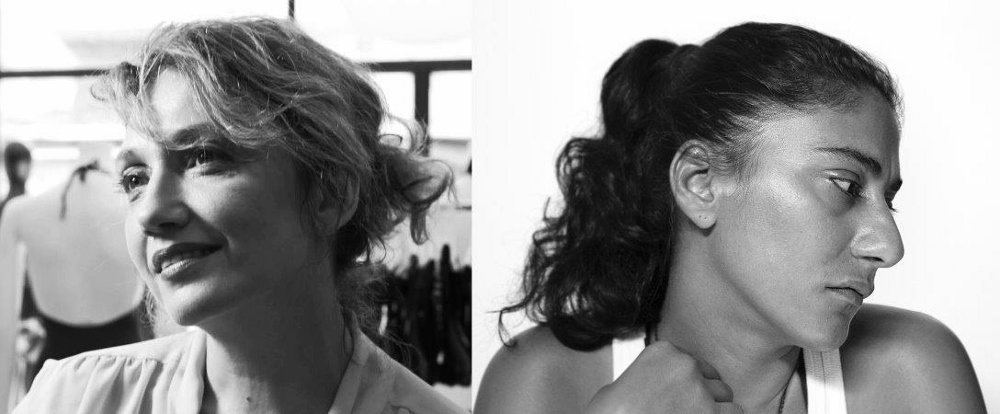 Death of a Poetess
Director: Dana Goldberg, Efrat Mishori
The film consists of two parallel axes. Yasmin (35), a nurse who lives in Jaffa, is interrogated by the police. Lenny Sade (50), a world-renowned researcher, is passing through the last day of her life. The worlds of these two women meet for a critical moment and are bound together inseparably.
Family
Director: Veronica Kedar
In a perfect world, Lily would have grown up with a loving father, a caring mother, a sane sister, and a brother who wasn't madly in love with her.… But you can't always get what you want… and Lily finds herself in her living room, staring at four dead bodies. Family is the perfect portrait of every family, if it's taken in the dark.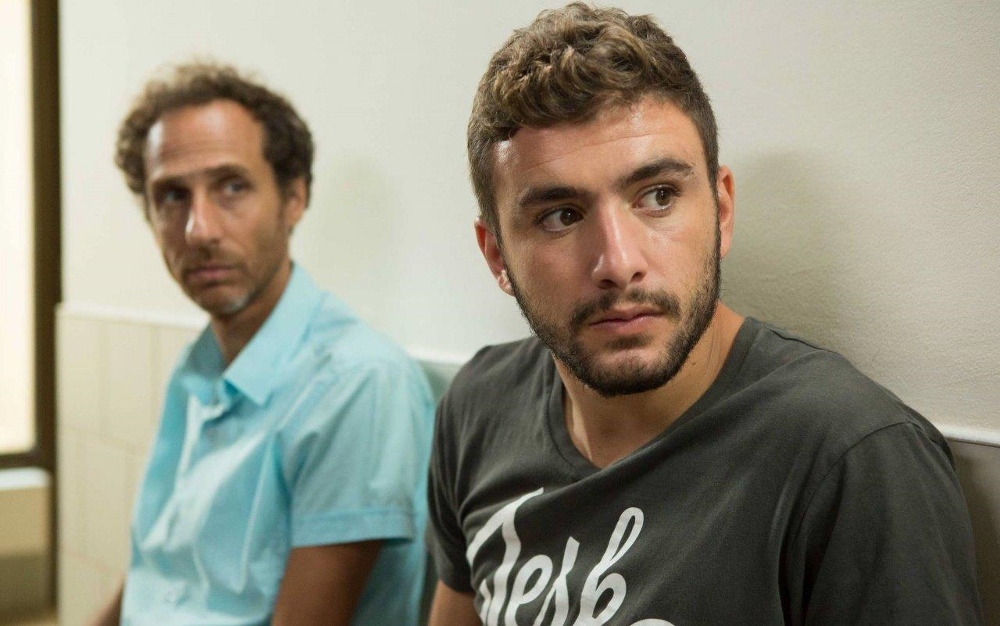 Scaffolding
Director: Matan Yair
17 year-old Asher has always been an impulsive trouble maker, from primary school to high school. After the school day, Asher works with his charismatic and dominant father Milo, in their scaffolding family business. Milo sees Asher as his natural successor when the day comes to hand over the business. To Asher, his future has already planned for him. When a new teacher of Literature named Rami begins to teach Asher's class, he feels for the first time that someone sees him a little differently. Asher wants to be the first one in the family with a high school certificate. However, this does not match Milo's plan. For the first time Asher starts to imagine himself a different future than the one his father dictates for him and it is getting harder to understand how his father's love and immense brutality towards him can go together.
Van Leer Competition for Full Length Israeli Documentary Films
A13901
Director: Tal Haim Yoffe
Two holocaust survivors and their Pilipino care taker live in a small apartment.
The movie portrays their daily routine – getting up, getting dressed, every little action takes eternity, creating a flex in time. Ze'ev was born in a Polish village, the grandson of a poor shoemaker, a 'Steitel' childhood, fled to Russia when the Germans invaded and lost his family. Hella was born in Warsaw to a bourgeois family, the war interrupted a happy childhood. Loida hovers around the two, taking care of everything – she was born to a poor family and when her son was five she had to fly to Israel to earn some money.
The three stories intertwine and echo in one another, creating a new family cell.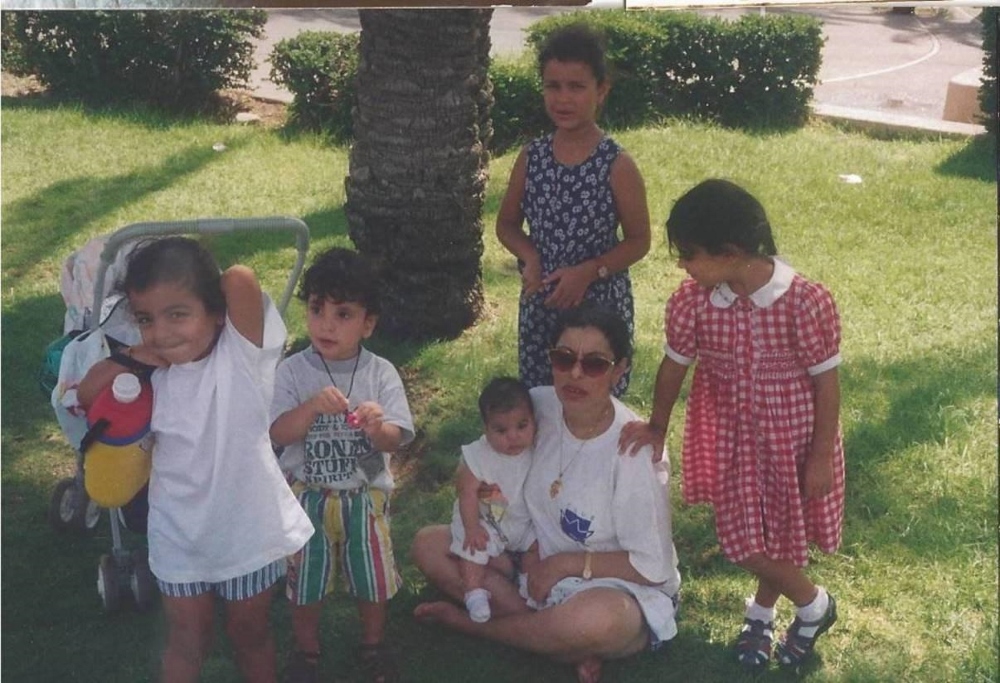 In Her Footsteps
Director: Rana Abu Fraiha
In the dead of night, my parents left the house my father had built in the Bedouin village, Tal-a-Sabeh, and moved, perhaps "fled," to Omer, a Jewish town, very bourgeois, located only 5 km away. For 10 years of dealing with breast cancer, my mother's only wish was to be buried in Omer. The town never dealt with this issue, of where to bury its Muslim residents. The film documents an entire family torn between fulfilling the mother's last wish and social codes that cannot be ignored. During the process of separation from the mother, the film reveals the family intimacy, secrets and dilemmas, raises serious questions about women's identity, nationality and the meaning of home.
The Museum
Director: Ran Tal
The Museum is a film that observes, examines and ponders Israel's most important cultural institution, the Israel Museum. The film follows the visitors, observes the observers, listens to the speakers and descends to the storerooms, labs and conference rooms. The American museum director, the singing security guard, the Jerusalemite curator, the Haredi kashrut inspector, the Palestinian guide and the visitor who lost her vision are some of the characters that take part in a chain of activities which add up to the museum. For about 18 months director Ran Tal collected footage of the daily routine of the museum that seeks to both reflect and mold the Israeli legacy and culture.
Conventional Sins
Director: Anat Yuta Zuria, Shira Clara Winther
A decade after he was banished from the Hasidic community he grew up in, Meir reopens the diary he wrote when he was 15. The diary describes the abuse he went through at the hands of a network of ultraorthodox pedophiles. Together with an actors who themselves grew up in the Hasidic community, Meir group of young attempts to reconstruct parts of the diary and tell his story, which the Hasidic community did everything to silence.
West of the Jordan River
Director: Amos Gitai
Amos Gitai returns to the Occupied Territories for the first time since his 1982 documentary Field Diary. West of the Jordan River describes the efforts of citizens, Israelis and Palestinians, who are trying to overcome the consequences of the Occupation. Gitai's film shows the human ties woven by human rights activists, journalists, mourning mothers, the military, and Jewish settlers. Faced with the failure of politics to solve the Occupation, these women and men rise and act in the name of their civic consciousness. This human energy is a proposal for a long overdue change.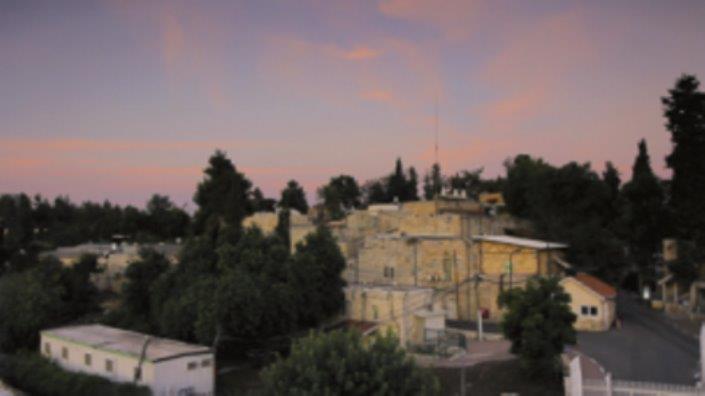 Born in Deir Yassin
Director: Neta Shoshani
There is no access to Deir Yassin. The first Arab village to be conquered in '48 has been fenced off when the government's 'Kfar Shaul' mental hospital was founded on it in '51. This film tells the metamorphosis account of that piece of land. Dror get to Kfar Shaul to receive his mother's records. While he is trying to unveil the secrets of his past the filmmakers try to reveal the secrets of their founding fathers. For the first time they talk – the Lehi and Irgun fighters that occupied the village, the Haganna spies that were sent after them and the Gadna youth that buried the corpses. Through their memories the complete Israeli narrative of the Deir Yassin conquest is exposed.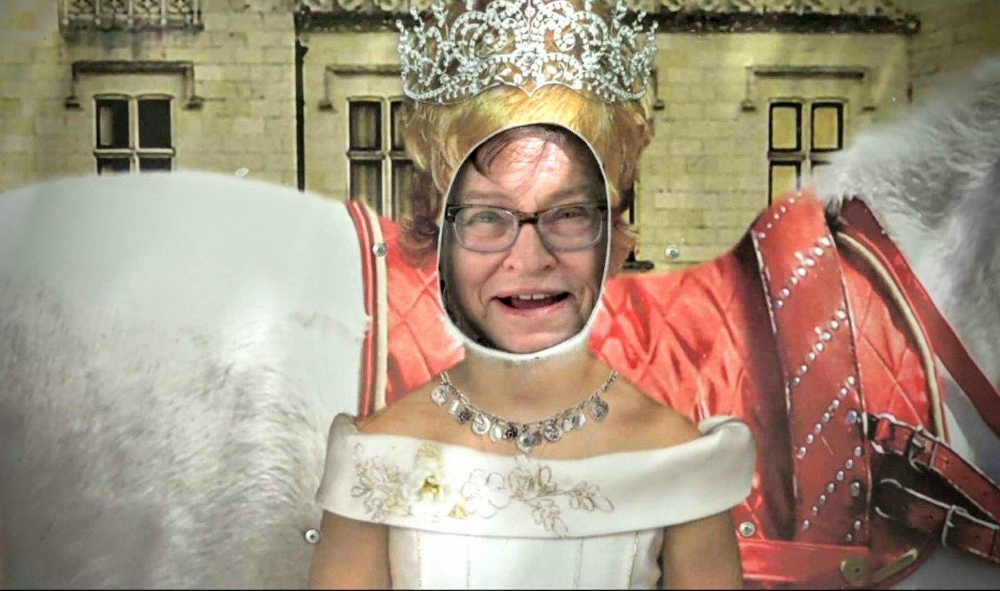 Rachel Agmon
Director: Yair Agmon
Rachel, a religious and single woman in her forties, gets a lift from Haim – a secular and married farmer, and father of six. This encounter leads to the birth of Yair. Thirty years later, hoping to understand the secret affair that brought him to this world, Yair takes two separate trips with his parents: his dad takes him on a pleasure cruise, during the Israel-Gaza 2014 conflict, while his mother flies with him to the Ukraine, following the lives of "Great Hebrew Authors." Yair is now exposed to two completely conflicting narratives, which make up one story – funny, whacky, full of lies, grandeur, wretchedness – and love.
Israeli Cinema Special Screenings
Cut to the Chase
Director: Noit Geva
A cinematic puzzle made up of hundreds of Israeli feature films from the 1960's till this day. Fragments of shots, pieces of scenes, and short clips from different periods, styles, and colors, are assembled together to create a new narrative: the story of the Israeli man, as seen on screen, searching for love; between wars, from recruitment to marriage. Cut to the Chase is a love song to cinema, to Israeli filmmakers, and to the heroes of its screen; a cinematic poem built from classical, as well as forgotten moments, in the compilation tradition, that in this new context emphasize and elucidates additional meanings. It is simultaneously a light and serious look upon the Israeli man; amusing and heart rending.
The Great Eagle
Director: Uri Rosenwaks
When delving into the world of Maimonides, the greatest Jewish adjudicator and philosopher in history, one thing becomes clear: if he were to suddenly awake and appear in the State of Israel of 2017, he would most certainly be baffled. Like every myth, and especially one created 800 years ago, everyone today has his own Maimonides, right wing or left wing, intellectuals or rabbis, whether orthodox, religious nationals, or secular.  But "The Great Eagle" himself remains partly as mystery; what were his influences? In what language did he speak and think? What were the events that shaped his life?
Above all, what remains of his perceptions in Israel and present-day Judaism?
Field Diary
Director: Amos Gitai
Amos Gitai's film from 1983 – the third part of a trilogy including Bayit (1980) and Wadi (1981) – documents the IDF's military operations in the Occupied Territories before and during the invasion of Lebanon, including interviews with soldiers, settlers, and Palestinian residents. Gitai's camera is not an objective eye, but rather, a subversive means of expression on the Occupation. The result is a defiant critique of the normative discourse on the conflict conducted in the media. Gitai has described the film as documenting "the way people justify their motivation to occupy. It is about the occupier's inability to face up to his own actions, taking refuge in abstractions (God, nationalism, security), and turning that into a mechanism for the legitimization of his actions."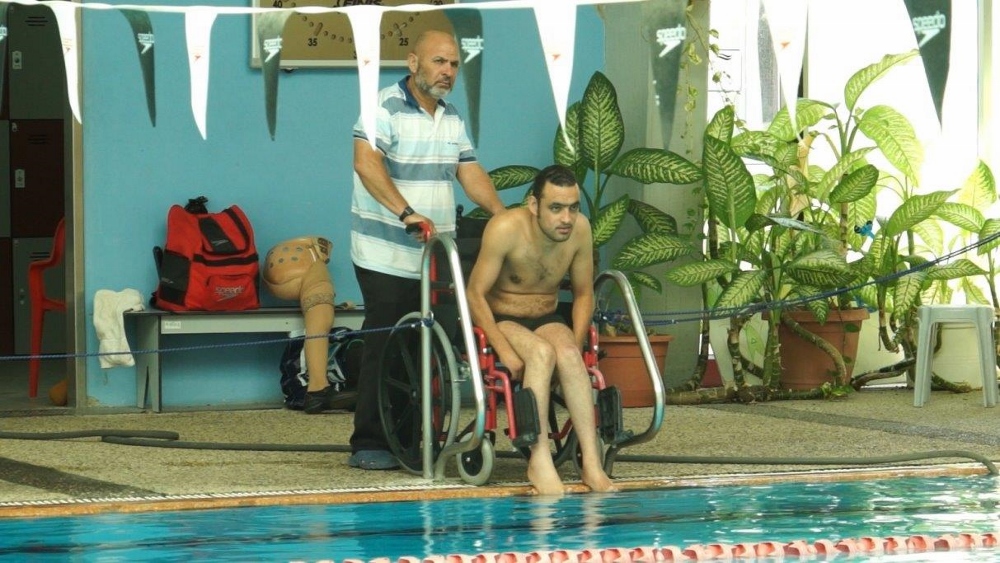 Swimming Against the Current
Director: Assel Abu Hjoul
Iyad Shalabi, 29 years old from Shefa-'Amr (an Arab-Israeli city) was born deaf-mute and after falling from the rooftop at the age of 12, became Paraplegic. After meeting Jacob, Coach of the Israeli Paralympics Swimming National Team, Iyad becomes a successful Olympic swimmer. Yusef, Iyad's father, devotes his entire life to his son's new career and success. The film follows Iyad and Yusef on their way to the World Championship in Scotland, while observing the ways in which Iyad and his father deal with life's hardships.
Mamushka
Director: May Abadi Grebler
Melody (25) lives at home with her mother Victoria (50) in Ashdod, southern Israel. Victoria's love and attention depend on Melody's salary, and when that comes to an end, she is kicked out. On the streets, Melody fights to come back home, hoping to change her mother's perspective and win over her unconditional love.
My Cousin Tami
Director: Tomer Asayag
The story depicts the Chronicles of Tami, a young woman with severe drug addiction, through the lens of her cousin Tomer. Tami Ben-Illouz is a 24-year-old only child, who lives in a low-class housing project apartment in the Israeli coastal city of Ashdod. Tami lives with her mother Rachel, a middle-aged woman who suffers from extremely poor health and severe anxiety, and cannot cope with her daughter's roguish lifestyle. This indigent duo lives of social welfare and hardly makes ends meet. Tami is romantically involved with a young male drug addict named Gabi who introduced her to the drugs. Tammy's substance abuse and blind attachment to Gabi is extremely strenuous for her mother- mentally, morally, and financially. Her father is absent from her daily life due to his mental condition, which has made Tami search for a proper substitute at any price. When Tomer intervenes and tries to lead her cousin through the process of hospitalization in a rehab center, it feels promising, Will Tami find a way out?
Siege
Director: Gilberto Tofano
Tamar lost her husband in the 1967 Six Day War, and now wants to put her pain behind her and find new love. However, her late husband's friends and family expect her to remain in mourning for the rest of her life to keep his memory alive. Unlike most films made in Israel shortly after the 1967 war, Siege did not reflect the euphoria of victory, but succeeded in capturing feelings of fear and mourning. The film had its premiere at the Cannes Film Festival in 1969, and was later selected as the Israeli entry for the Academy Awards. This newly restored print, presented in Cannes Classics, was initiated by the Jerusalem Cinematheque – Israel Film Archive, in partnership with United King Films and the support of the Rabinovich Foundation. The negatives were scanned by Cinelab Romania and digitally restored in 2K by Opus Digital Lab in Tel Aviv.
*All information on films is provided by the Jerusalem Film Festival