Celebrating a decade of cultural activity in Jerusalem and beyond, Beit Avi Chai will host a week-long festival of from July 3 – 9, 2017. Since its founding in 2007, Beit Avi Chai has been a wellspring of creativity with an abundance of innovative, fun programs inspired by one of the oldest sources in the world: Jewish culture. Hosting a variety of performances, movies, lectures, workshops, and symposiums in the elegant building designed by Israeli Prize laureate Ada Karmi-Melamede, in the ten years of its activity Beit Avi Chai has become an educational and cultural hub. Musicians and cultural personalities participating in the festival include: Yoni Rechter; Eviatar Banai and Rabbi Itamar Eldar; Shai Tsabari in a tribute to Ahuva Ozeri – with Margol and Ravid Kahalani; Kabbalat Shabbat with The Diwan Project, Yael Dekelbaum, Mark Eliyahu and Chacham David Menachem; Nechi Nech hosting Tuna in a tribute to Ehud Banai; Rona Kenan, Rino Zror, Idan Alterman, Yosi Babliki, Uzi Weil, Shalom Gad, Meir Shalev and Avigdor Shinan, Micha Shitrit, Accompanying the festival will be Moments: A Decade in Images – an exhibition of photographs and posters from Beit Avi Chai's photo archive, documenting a decade of programs, personalities, and events.
On the program:
Monday, July 3rd
19:00 – Opening of Beit Avi Chai's Exhibition: Moments: A Decade in Images, curated by Almog Gez, with musical performance by the Djamchid Sisters.
20:00 – Two People Grasping a Cloak: Prof. Avigdor Shinan Hosts Author Meir Shalev
Celebrated Israeli educator and author Avigdor Shinan and bestselling Israeli author Meir Shalev in a discussion on the connection between "Sefer HaAggada" and "The Blue Mountain," between Pirkei Avot and "My Father Always Embarrasses Me," and between Jonah the prophet and "A Pigeon and a Boy."Musical accompaniment: Micha Shitrit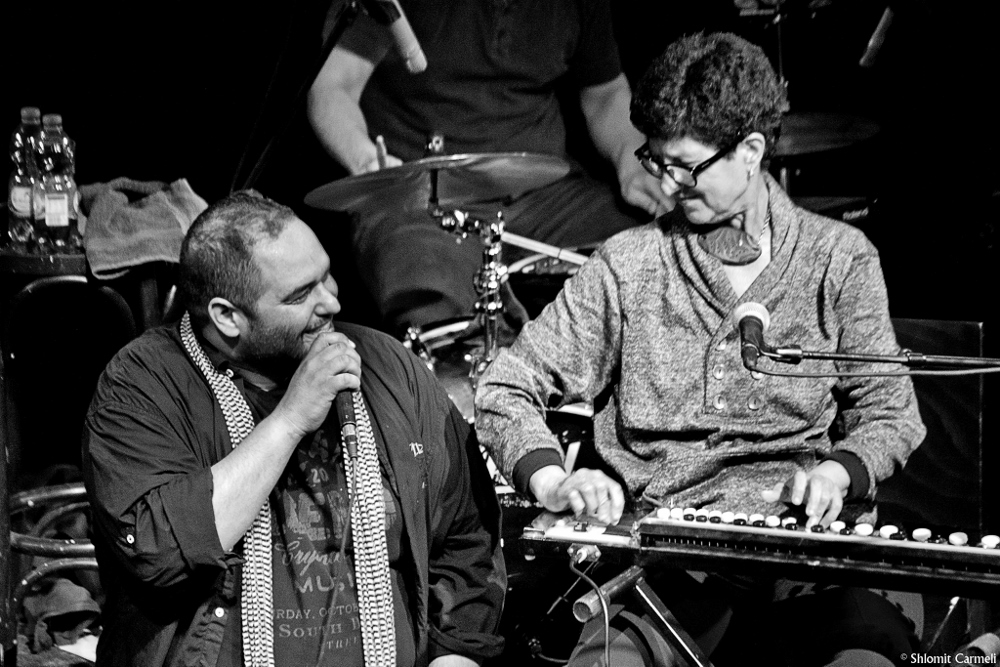 Tuesday, July 4th
20:30 – Tears of Joy: A Tribute to Ahuva Ozeri
Leading artists, musicians and cultural personalities unite for a performance that pays tribute to the late Israeli singer, songwriter and composer Ahuva Ozeri. Known as a pioneer of Jewish music and beloved by the Israeli public, Ozeri, who died in 2016, continues to influence Israeli musical culture. With: Margalit Tzan'ani, Shai Tsabari, Ravid Kahalani, Shiran Avraham and Zohar Ezra. Artistic Direction: Shai Tsabari; On Stage: Shaul Besser – Musical Production and Keyboards / Ron Bunker – Electric Guitar / Itay Nizan – Drums / Gilad Dobrecky – Percussion / Adi Har Zvi – Bass / Gershon Waiserfirer – Electric Oud and Valve Trombone / Yoav Ruda – Video-Art
Wednesday, July 5th
20:00 – And Permitted, and Permitted to Love
A musical-literary tribute to the works of the four great Hebrew poetesses: Rachel Bluwstein, Lea Goldberg, Dalia Ravikovitch and Yona Wallach. On their poetic creations, impact, and continued influence on Israeli society, literature and music. Moderators: Rona Kenan and Dory Manor. With Yoni Rechter, Hedva Harekhavi, Rona Kenan, Nasreen Qadri, Prof. Nurith Gertz, Ana Herman.
Thursday, July 6th – White Nights
Beit Avi Chai launches White Nights, an original event that transforms virtually every space and hidden corner into venues for lectures, music performances, literary discussions, film screenings, stand-up comedy, shows and many surprises. The purchase of a ticket to one of the main events opens the door to participation in all the other White Night programs.
The White Nights schedule of events includes:
20:30 – When the Word Becomes a Body:  "Be My Knife"
An event filled with literature, poetry-slam, musical performances, readings and creations that brings David Grossman's novel to greater light, with images, themes, and perspectives. Curators: Roie Ravitsky and Yehuda Gizbar.
21:00 – A Nechi Nech Special
From Petach Tikva to Jerusalem, Nechi Nech hosts the musical group Tuna in a performance with new songs and a special tribute to the lyrics and music of Ehud Banai.
22:30 – Digital Loneliness: Uzi Weil and Yosi Babliki
Author Uzi Weil and musician Yosi Babliki try to discover a response to: "why every time I'm sad, Mark Zuckerberg earns yet another dollar?" Special guest: musician and poet Shalom Gad.
23:00 – Alt-Shift: Idan Alterman and a Musical Stand-Up
Israeli film and theater actor Edan Alterman, joins four musicians, in a hilarious musical stand-up. Special guest: award-winning actor Shai Avivi.
 00:15 – Eight Lines: Neomi Hashmonay
Aspiring musician and songwriter Neomi Hashmonay, accompanied by her band, in a special performance with music and lyrics that move from the secular to the sacred, from defiance to faith.
01:30 – The Big Lebowski: Screening and Lecture
A cult comedy by the Jewish-American brothers Joel and Ethan Coen. The screening will be preceded by a discussion with author and cinematographer Yair Agmon.
02:00 – Eli Haviv Takes on Jerusalem
Stand-up comic Eli Haviv brings the reality of living in Jerusalem, Tel Aviv, Berlin, life as a vegetarian, want-to-be Messiahs, dissatisfied pigeons, Biblical quotes, lessons from children, Israeli superpowers, and far more, to a late-night Jerusalem stage.
Throughout the night: Meetings in the Beit Avi Chai Library, lectures, workshops, music, performance, refreshments, film screenings and many surprises for All-Nighter visitors.
Friday, July 7th
14:00 – A Voyage to The Song of Songs
A special Kabbalat Shabbat event that combines an original musical performance, literary and poetic readings and commentary, all inspired by The Song of Songs. With the Diwan Project, Mark Eliyahu, Rabbi David Menachem, Eli Hirsh, Hava Pinhas-Cohen, Eliaz Cohen, Noa Shakargy.
Saturday, July 8th
21:45 – Screening of Beit Shean
Twenty-one years after Rino Zror's and Doron Tsabari's breakthrough documentary depicting the Hapoel Beit Shean Football Club and its efforts to survive in Israel's top soccer league, the well-known Israeli movie directors return to speak about the changes and challenges between the rich and poor, minorities and the ruling class, and periphery Israeli communities.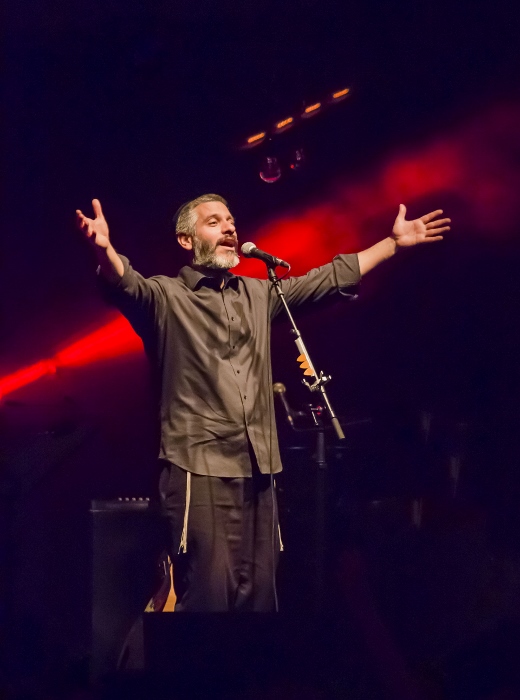 Sunday, July 9th
20:30 – Exposing Light: Eviatar Banai with Rabbi Itamar Eldar
Leading Israeli musician Evyitar Banai joins educator Rabbi Itamar Eldar in a conversation about the Torah of the people and the Torah of the individual as expressed in the writings of Rav Kook, interspersed with a musical performance of songs and nigunim from Eviatar Banai's albums.
All program information is via Beit Avi Chai. For tickets and further details, consult the Beit Avi Chai website, or call 02-621-5300.