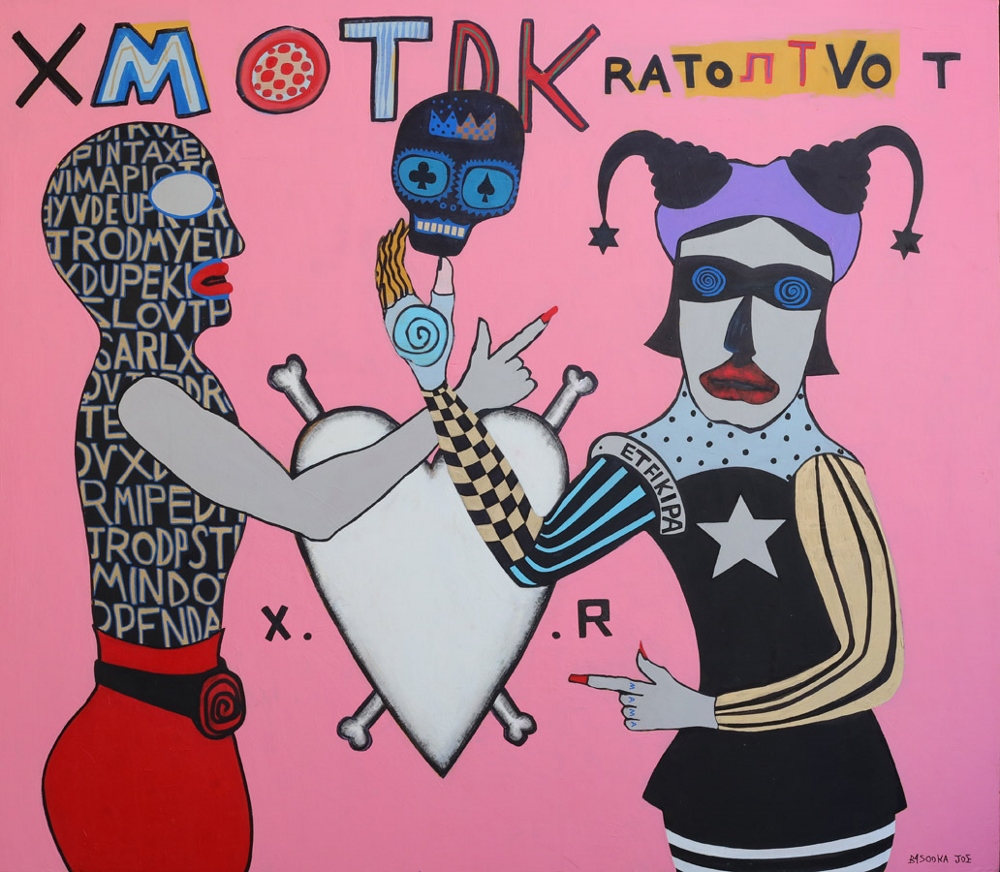 The 2017 Design Season in Holon will open in September, with the annual Design and Architecture Conference as well as several exhibits in Holon art gallerys. The conference will be dedicated to the legacy of Zaha Hadid (1950 – 2016), focusing on those aspects of architecture, design, and fashion design, influenced by her work and vision. Presented by the Holon Municipality and the Design Museum Holon in cooperation with the Israel Association of United Architects, and curated by architect Batia Svirsky-Melloul, the conference will take place on September 8, 2017, at the Holon Mediatheque.
Iraqi-British architect Hadid is known for the bold lines and curves of her designs, such as the London Aquatic Center for the 2012 Olympic and Paralympic Games and the Guangzhou Opera House in China. Hadid was the first woman to be awarded the Pritzker architecture prize in 2004, and won the UK's most prestigious architecture award, the RIBA Stirling prize, twice, in 2010 and 2011. In 2015 she became the first woman to be awarded the Royal Gold Medal from the Royal Institute of British Architects. Some of Hadid's designs are still under construction, such as the Al Wakrah Stadium in Qatar, slated to be a venue for the 2022 FIFA World Cup. Sara Klomps, Associate Director at Zaha Hadid Architects, will be a guest of the conference and discuss her work with Hadid over the years, on projects such as the London Aquatic Centre, and the Heydar Aliyev Centre in Baku, Azerbaijan.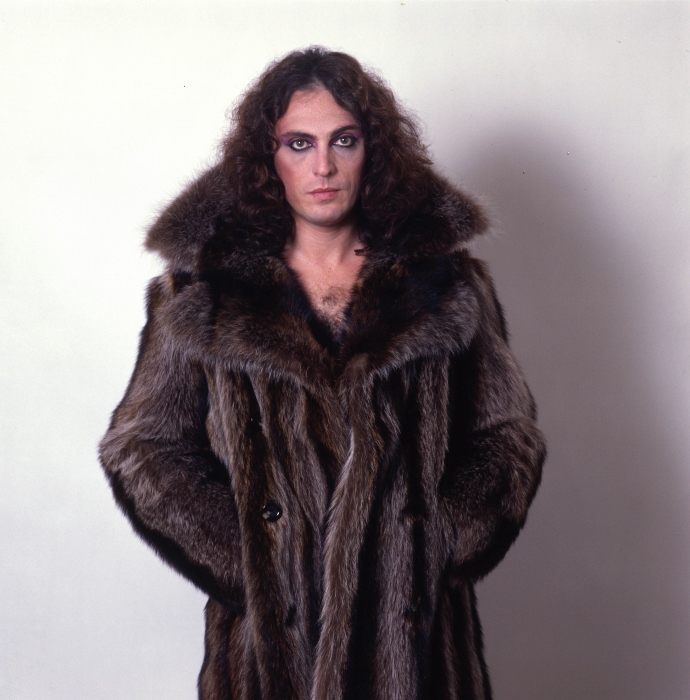 The Israeli Design Season in Holon will open on Monday, September 11th with four new design exhibitions. Prominent amongst them will be an exhibition at Hachava, The Farm Gallery, devoted to musician Tzvika Pick. The exhibition takes a new look at one of Israel's most prolific and successful pop stars and composers. This is the second Holon Municipality exhibition to explore a significant Israeli cultural figure, the first was in 2016, devoted to the late singer Ofra Haza, and hosted thousands of visitors. Tzivka Pick first became known in the early 70s for his starring role in the Israeli production of Hair. Pick has won many awards for his music, and the glam flamboyance of his costumes and dance stylings have consistently garnered attention over the years.
The exhibition is named for one of Pick's hit songs, Mala Mala, with lyrics by Mirit Shem-Or, Pick's ex-wife and frequent musical collaborator. Pick's song Diva, written with lyricist Yoav Ginai and performed by Dana International, won the Eurovision Song Context in 1998. The exhibit will explore Pick's rise to fame, and his place as a cultural figure at once controversial and popular, in terms of his music, gender-bending glam influence on fashion, and celebrity status. Items from Pick's personal collection will be on display, including: costumes, family photos, records, awards, and more. The exhibition will run through December 2, 2017, and is curated by Rafi Vazana and Dr. Guy Morag Tzepelewitz.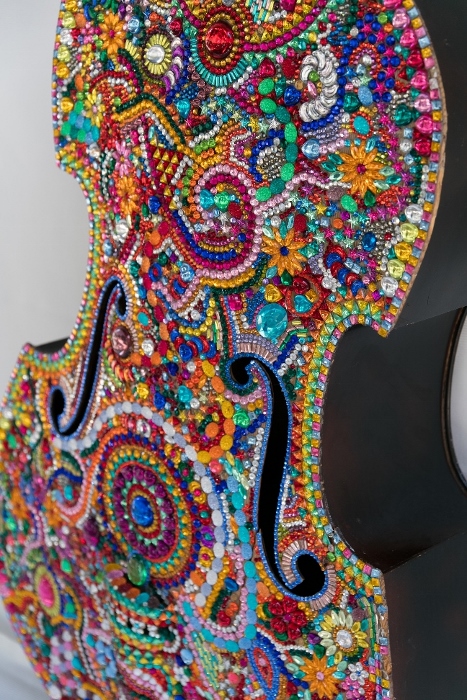 Fashion designer Yaron Minkowski will be the focus of an exhibit at the Beit Meirov Art Gallery, curated by Ilana Carmeli Lener. The exhibit "Yaron Minkowski – Dream Weaver" will focus on landmarks in the leading designer's 30-year career. Among the designs on display will be: One Thousand and One Nights, shown at the 1989 Igedo Fashion Fair in Dusseldorf, where he was awarded the prize for Best Young Designer of Evening Gowns. The collection employed a mix of fabrics, velvet and lycra in strong colors, combined with swatches of Bukharian embroidery cut from bedding and table clothes bought at the Jaffa flea market. In 1991, the singers Orna and Moshe Datz wore outfits from the collection for their performance at the Eurovision Song Contest with the song "Kan". The exhibit will be on display through November 4, 2017.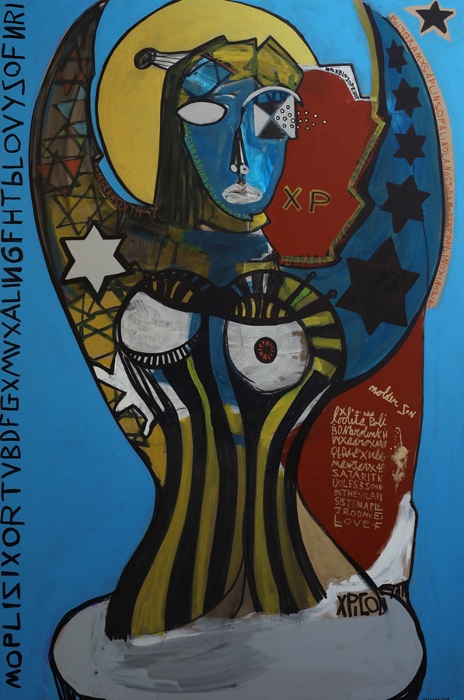 "The Third Sex – Evolution" is an outdoor exhibition by artist Bazooka Joe, that will be on display along Dov Hoz Boulevard in Holon. Bazooka Joe is a self-taught artist, with a dramatic personal history that includes living on the streets as a youth, drug addiction and time in prison, before rehabilitating himself and acquiring a reputation as an artist. His style reflects influences of Pop Art and comics. The current exhibit reflects the view that people are born either as a man or woman, but can choose their gender without losing their original identity, something the artist refers to as "the third sex." The exhibition will be on display through December 31, 2017.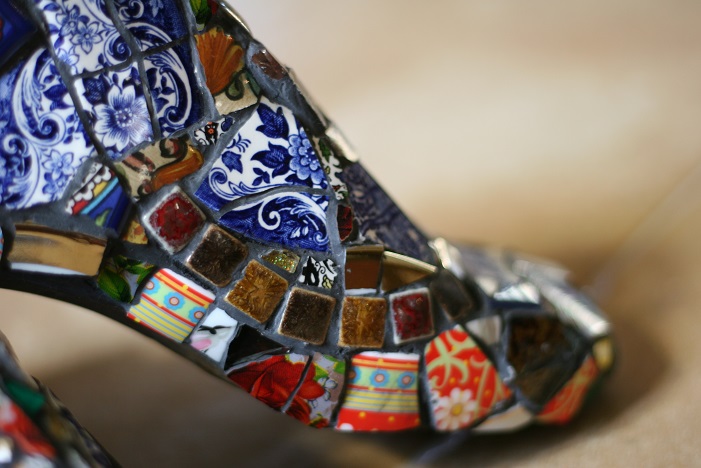 A solo exhibit of Honey Nachmani's mosaic art will be on display at the Hankin Gallery. The focus will be on mosaics within the living space, with works that reflect function as well as aesthetics, giving objects a new look. The exhibit will be on display through October 28, 2017.
Holon Galleries:
Hankin Gallery. 109 Hankin St, Holon. Hours: Mon, Tues, Wed, Thurs 9:00 – 12:00 and 16:00 – 19:00; Fri/Sat 10:00 – 13:00.
Hachava, The Farm Gallery. 1 Hanechoshet St (corner of Hamelacha), Holon. Hours: Wed, Thurs 17:00 – 20:00, Fri, Sat 10:00 – 14:00.
Beit Meirov. 31 Hartzfeld St, Holon. Hours: Tues, Wed, Thurs 17:00 – 20:00; Fri, Sat 10:00 – 13:00.
Admission to the conference is 165 NIS, with profession discounts and discounts for seniors. The conference will take place in Hebrew, except for one talk in English. For more information, call: 073-2151500. Design Museum Holon website: www.dmh.org.il.